WiLD
Teifi Emerald
Teifi Emerald
Chapter, Cardiff
–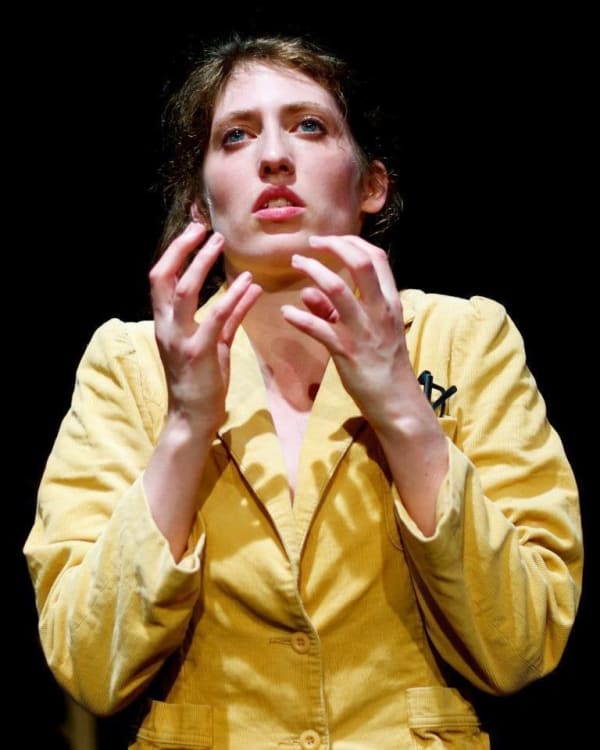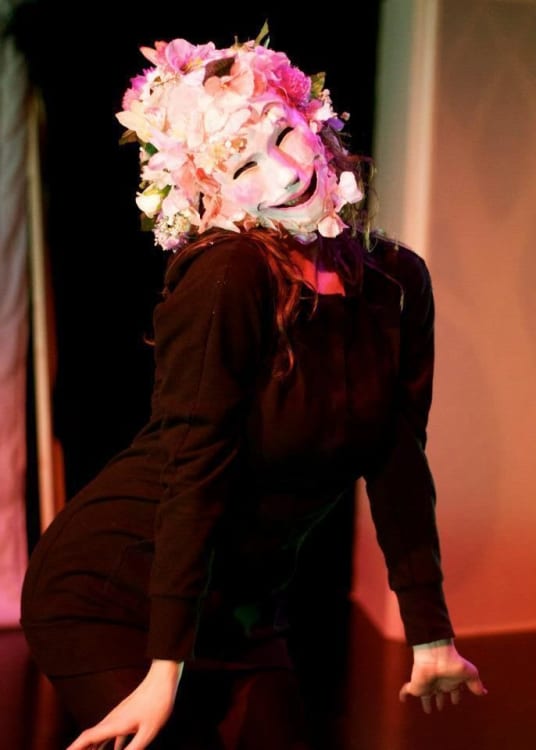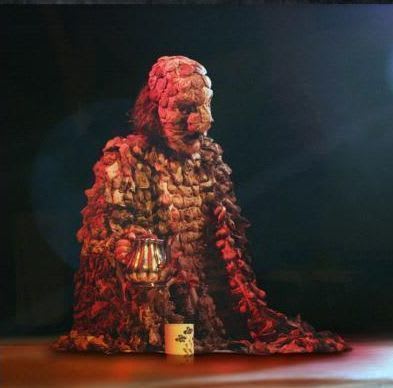 I would imagine that most sensible middle-aged men, faced with the prospect of a one-woman multi-media performance piece in which the actress confronts the beasts in her psyche, would run, screaming, in the opposite direction. Teifi Emerald's WiLD, however, turns out to be charming and resonant enough to persuade even the most jaded nay-sayer.
Billed thus: "written, performed, produced, designed and artwork" by the youthful Emerald, the piece takes place on a set consisting of screens, coat-racks, boxes full of discarded scripts, a chair and a suitcase full of dressing-up clothes. She introduces herself in an awkwardly, self-consciously hesitant stage persona, going on to outline the basic motif of the evening—that she characterises her insecurities as monsters, either inhibiting bold action or facilitating inappropriate behaviour, whether in social situations or as an aspiring performer.
What follows is a number of brief scenes: a vignette which betrays a fascination with "chick-flick" glamour (Flashdance, Dirty Dancing); a dissertation on the distinct, confidence-inspiring voices behind which we conceal ourselves in different contexts; sequences portraying struggles with the ambition-subverting Teabag Monster (during which she dons a weirdly frightening costume) and Duvet Monster (a nod to Steve Irwin). There is much use of mood music and interior monologue conveyed by voice-over (with sound design by Emerald's director and co-conspirator Rob Fisher, and sensitive lighting design by Dave Roxburgh).
The second half focuses less on universal scenarios and more on the life of the performer, taking in child-like animations (by Aneurin Vaughan), and some (presumably) autobiographical narrative fragments. There's also more movement, singing and play with some exquisitely beautiful masks; as well as a pantomime involving an elaborate dragon costume (hats off to prop-maker Nonn Vaughan) which manages to be not only a technical tour-de-force, but also a subtle dig at sexual stereotyping.
The piece as a whole might be characterised as self-indulgent were it not for the self-effacing humour which Emerald exhibits and her willingness to engage with the audience. I have heard actors described as children who never grew out of playing "pretend" with the help of their mother's dressing-up box (in much the same way that writers are adults who have refused to let go of their imaginary friends from childhood). It is certainly the case that the script delves no deeper into the urge to perform than to suggest that some people simply love to show off, to test themselves in public, to sing and dance. Nevertheless, in WiLD, the enviably multi-talented Emerald takes us on a winningly imaginative eighty-minute journey.
Shows are imminent in Giggleswick and Birmingham (see http://www.teifiemerald.net for details), and more dates are planned for 2013.
Reviewer: Othniel Smith