Windows
John Galsworthy
Project One Theatre Company in association with Neil McPherson for the Finborough Theatre
Finborough Theatre
–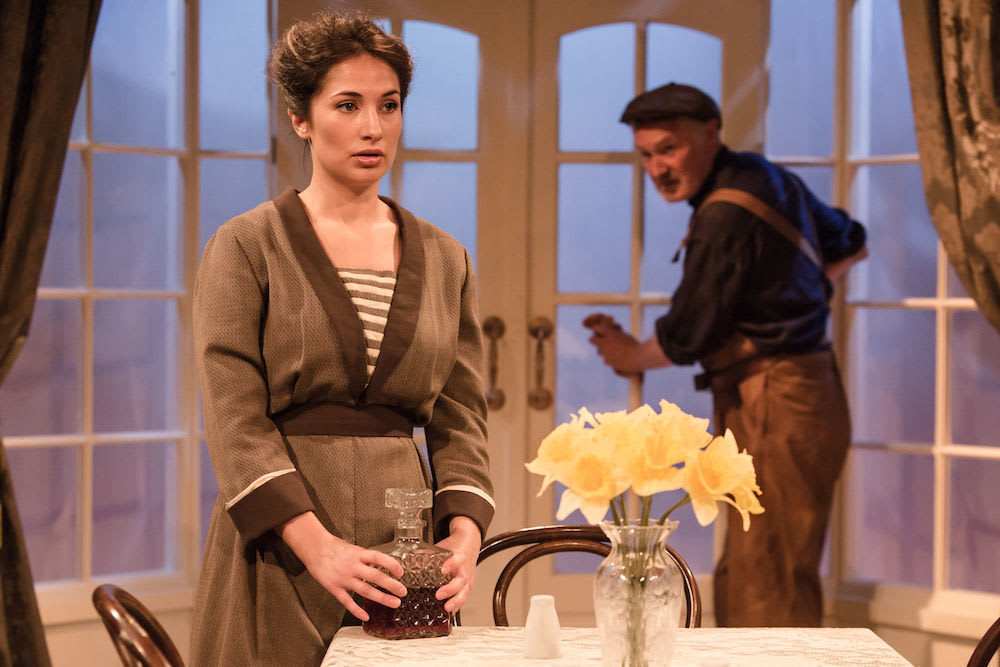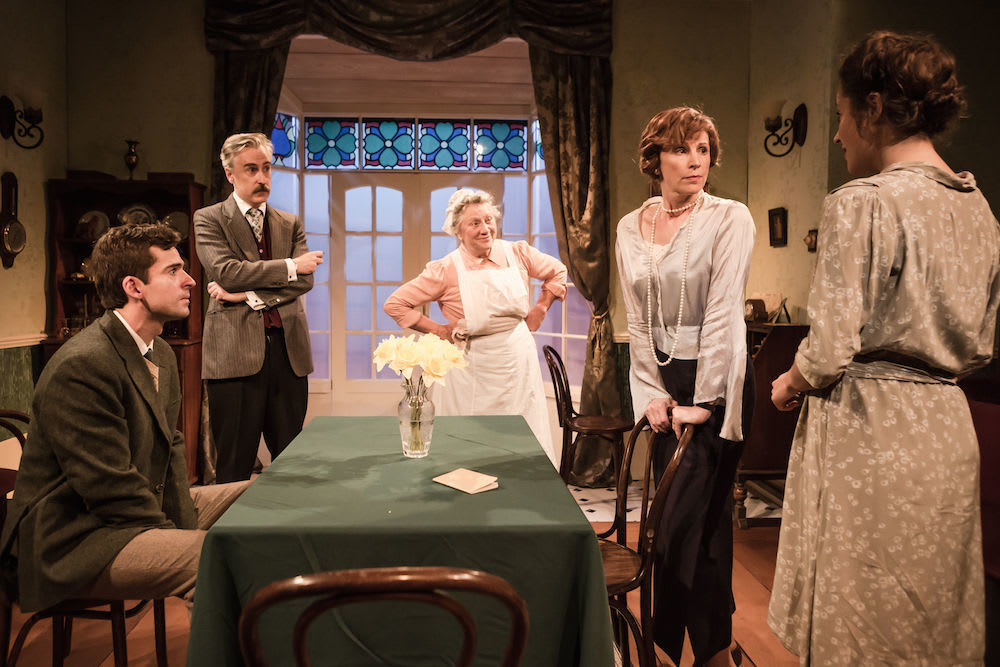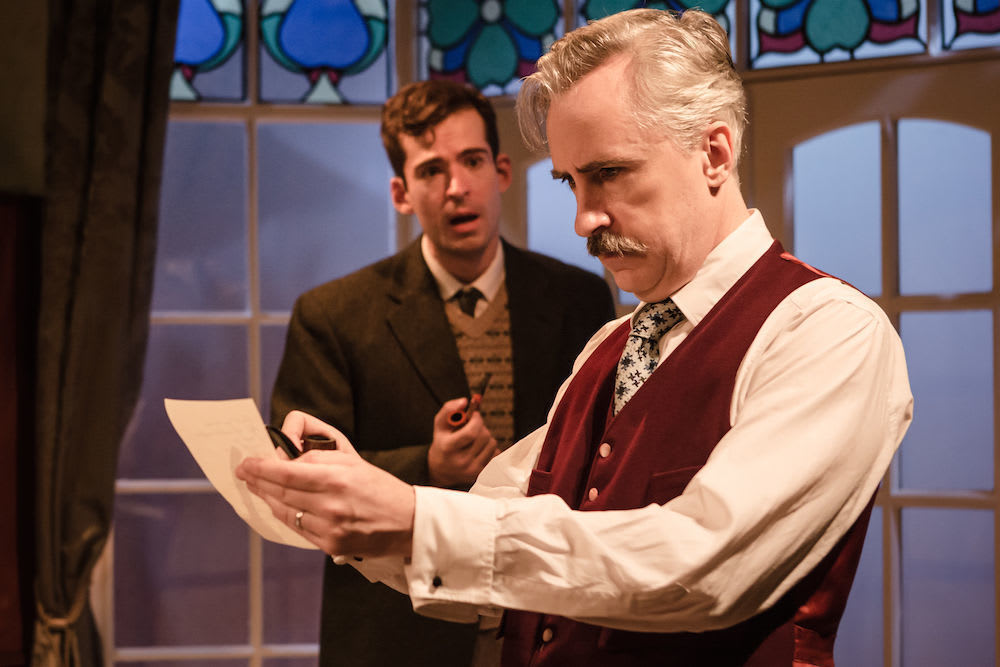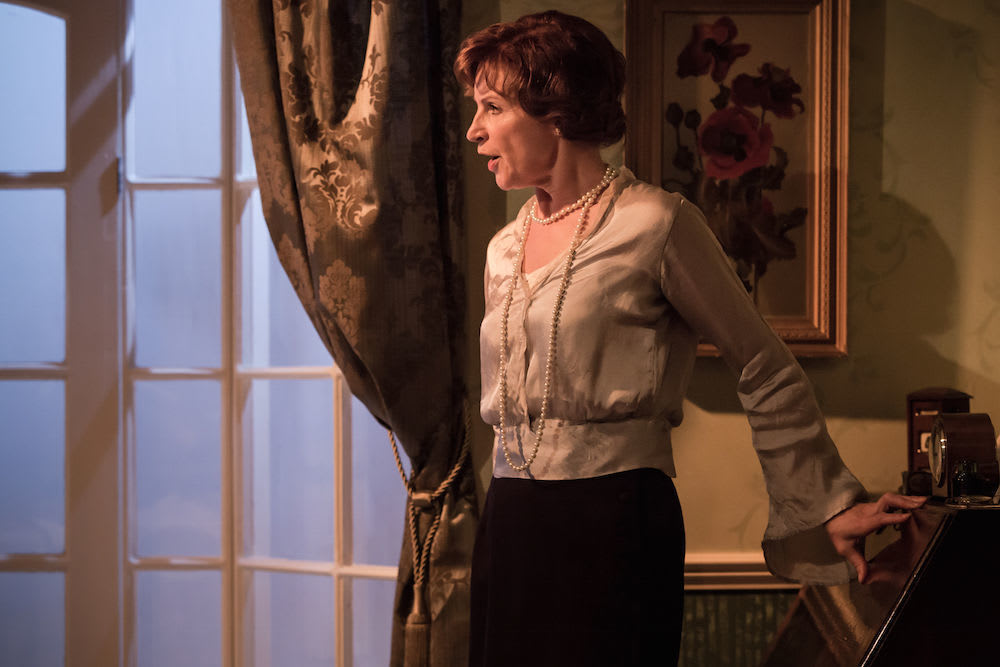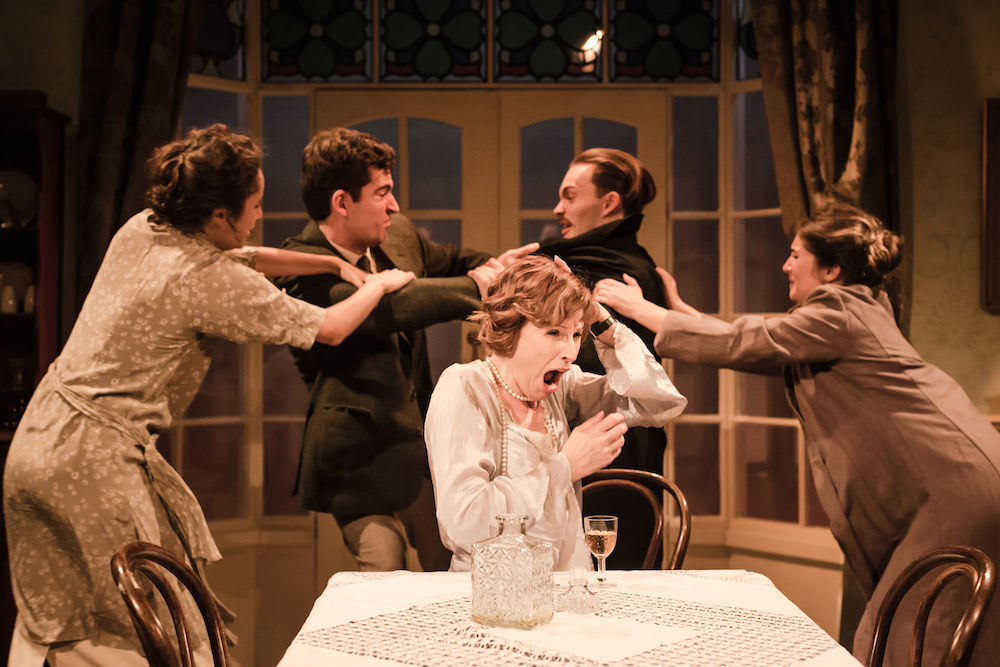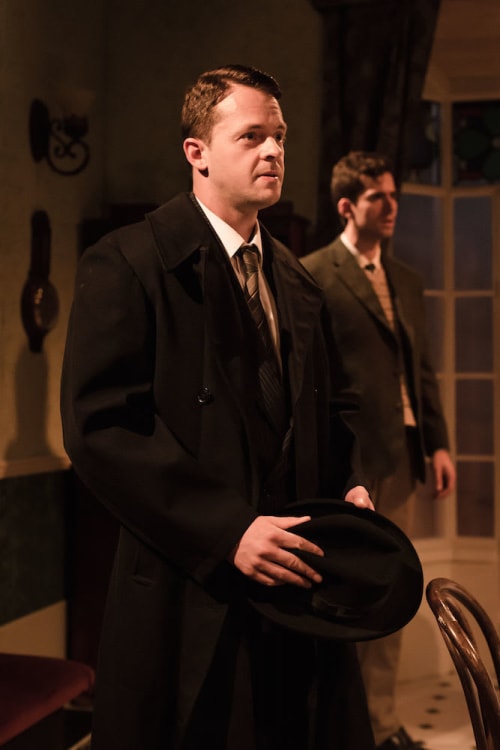 Neil McPherson, longstanding artistic director of the fifty-seater Finborough Theatre in Fulham, has struck a rich seam of gold with John Galsworthy: did you know that the Galsworthy of The Forsyte Saga wrote more plays than you can shake a stick at? Plays that are beautifully constructed, have quotable lines that sparkle with sharp wit, argument and moral stricture; plays that can be placed alongside Ibsen and George Bernard Shaw.
Described by Galsworthy as "a comedy for idealists and others", Windows is set in 1921, in an England coming to terms with a post-war world in which many apple carts have been upset. The middle-class March family snug in its Highgate home comes face to face with one of the upset carts, a 'fallen' young working-class girl and society's treatment of her. Galsworthy, a man of independent means, puts his class to the test—fine words are one thing but what about in practice?
Geoffrey March, writer and intellectual, talks of chivalry and grumbles at the government; son Johnny, a sensitive poet haunted by his time in the trenches, is also an idealist; daughter Mary is a useful foil; wife Joan the pragmatic one, who runs the household with Cook (lovely malapropisms) and a housemaid if she can get one—times have changed. Instincts, there's much talk of instincts. Of heart versus head, which personifies the Marches. Of prejudice, and even Tolstoy's Resurrection is thrown in for good measure.
And then there's the regular window cleaner Mr Bly, a philosopher who quotes Hegel and Nietzsche and whose daughter Faith is just out of prison for smothering her baby. Wouldn't she make a good housemaid? Not really, she's a hairdresser and a felon, but needs must.
Faith believes she 'saved' her baby from a fate worse than death. Capital punishment was her sentence but mercy prevailed and time in prison was served. It hardened her. She's a pretty "minx", lippy too, one who wants to make up for lost time, one who knows making eyes at men can be useful, but she's not a pushover or very grateful. And don't do-gooders want to be paid in gratitude?
Mrs March sees the hazard immediately when the menfolk show more than sympathy for Faith's plight. Cook wants to give her a chance. Mr Bly, who has the best lines ("one man's disposition is another's indisposition"), thinks that, "character's born, not made. You can clean yer winders and clean 'em, but that don't change the colour of the glass." It's a thankless Sisyphean task. Why have lofty ideals if you can't live up to them, he says. His "'ooh can see what our natures are?" is positively Shakespearean.
Class is the problem, naturally, and opportunity, but tribal barriers must not be crossed. When Mrs March sees Faith kissing Johnny, that's it, she has to leave. But it's not what it seems. After much argument and mellowing drinking, Mrs March's vision clears. The men want to 'save' Faith, but all the girl really wants is to be loved. "You can't help unless you love."
Cook almost has the last word, "we must look things in the face." Now Mr March gets it, "Ah! Neither up—nor down—but straight in the face! Quite a thought, Cook! Quite a thought!" No more Highgate hypocrisy. In this 150th anniversary year of Galsworthy's birth, has much changed? The divisions are not exactly shrinking. "Is civilisation built on chivalry or on self-interest?"
J B Priestley's An Inspector Calls springs immediately to mind, as an excellent cast under Geoffrey Beevers's direction convincingly play under our very noses—we, seated on three sides, the ghostly voyeurs in their dining room ("we always seem to be eating").
Carolyn Backhouse as Joan March is pitch perfect, as is David Shelley as Geoffrey March with his mild English earnestness. Duncan Moore's Johnny has the startled look of one haunted by the war to end all wars; Eleonor Sutton's Mary has the thankless family soother role; Jacob Coleman and Christopher White are fine in their crucial denouement walk-on roles as bounder Blunter and PC Barnabas.
Janet Amsden is the salt of the earth Cook; Charlotte Brimble avoids the temptation of playing Faith for sympathy; but it is Vincent Brimble (any relation?) as Mr Bly who steals my heart, although it's a close call with Shelley and Backhouse.
Alex Marker's realistic set—dining table, dresser, bureau, period lights, French windows, flowers, paintings—fits elegantly into this room above a pub. Richard Bell's compiled soundtrack of jaunty period songs and Georgia de Grey's costumes complete the picture.
John Galsworthy, winner of the Nobel Prize for Literature, a dramatist whose work led the then Home Secretary Winston Churchill to institute a major prison reform, founder of international writers organisation PEN, turned down a knighthood from PM Lloyd George, writing was reward in itself. I couldn't agree more.
Reviewer: Vera Liber