Winners
Brien Friel
Direct Action season
Young Vic
(2004)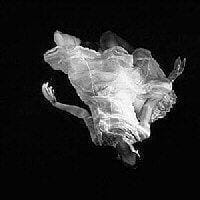 The second play in the Young Vic's Direct Action Season is a revival of Brian Friel's tale of two tragic teenagers who drown when they have their whole lives ahead of them. The showcased director is Dawn Walton.
Sean Campion and Jane Guernier play two grim narrators rather like dark suited newsreaders from hell. They coldly elaborate the tale of Joe and Maggie's disappearance and death from the outside, popping up around the auditorium to do so.
This is another world, even though the action takes place is less than forty years ago. The two Irish seventeen-year-olds are about to marry, having been expelled from their Catholic schools after Maggie's pregnancy became public.
On a raised stage, they enjoy their last, sunny afternoon, joshing and studying, or almost the latter in Maggie's case.
Joe (Michael Legge) is a rather earnest lower-class swot. He likes nothing better than his maths homework.
The chirpily enthusiastic Maggie, played by Elaine Symons, cannot stop talking for a moment. This irritates Joe and at times becomes wearing.
As the play develops, the seemingly mismatched pair bicker over nothings and the chances of their marriage lasting seem negligible.
Dawn Walton manages to create a feeling of nostalgia and loss. She also draws a strong performance from Elaine Symons as the doomed, garrulous Maggie.
This review originally appeared on Theatreworld in a slightly different version
Reviewer: Philip Fisher