Wise Children
Angela Carter, adapted by Emma Rice
Wise Children
Old Vic Theatre
–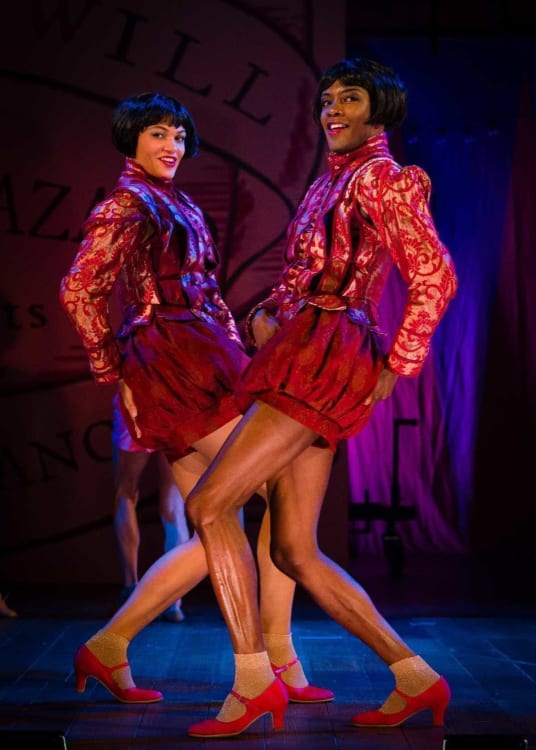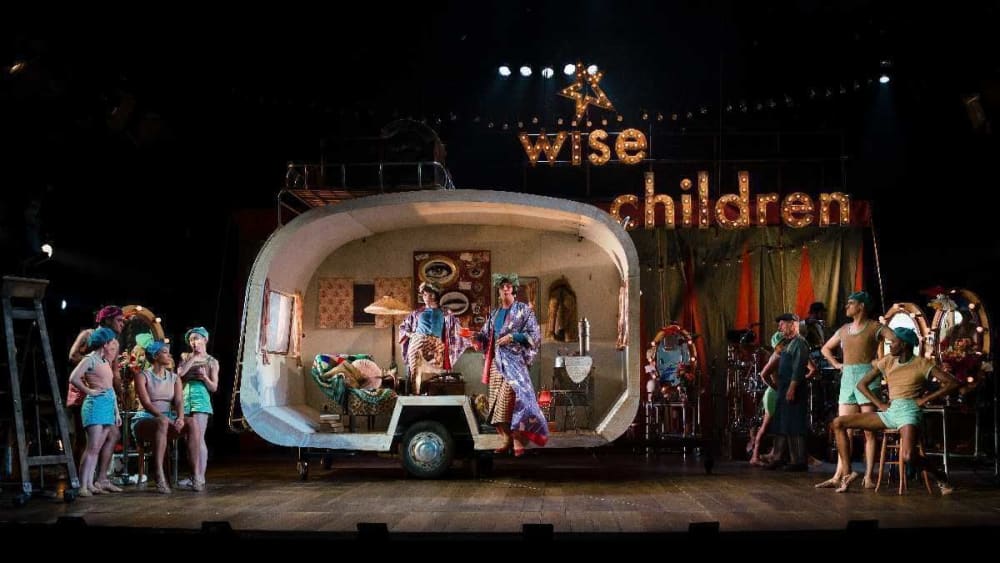 The branding may now have become Wise Children but, to the eyes of fans, this production bears all the hallmarks of Kneehigh, the company that Emma Rice masterminded for so many years.
Not only is the fluid, devised style and use of music hall techniques characteristic but so many of the team are old friends.
The material that they have chosen is also from a previously mined source, the iconic feminist writer Angela Carter.
Wise Children first saw the light of day in novel form in 1991, not too long before the writer's sadly premature death. It is a typically edgy work that borders on magic realism in telling the tales of a series of related twins, the most prominent of whom are the identical Nora and Dora Chance.
The showgirls are seen at three different stages of their Brixton-based lives, which began at the same time as the Great War in 1914 and are glimpsed periodically to the day that marks their 75th birthday.
Coincidentally, they share this special day with their father and uncle, a dual source of paternal confusion, each enjoying their centenary, by which point they are played by Paul Hunter (Melchior) and Mike Sheppard (Peregrine).
This play is steeped in the lore of theatre, since not only do the twins pursue a career as showgirls but Sir Melchior Hazard was one of the leading Shakespearean actors of his day, meaning that many of the allusions sit perfectly on the stage of the Old Vic, albeit decked out more like the outer reaches of a fairground, complete with an ancient caravan, cross-sectioned to aid visibility.
Drifting backwards and forwards in time, the story follows the fortunes and misfortunes of the two girls, narrated from old age by Gareth Snook and Etta Murfitt but primarily portrayed by the equally athletic Omari Douglas and Melissa James.
Paternity issues arise from the moment of their birth and recur through the evening. Angela Carter was never someone to paint individuals or situations in black-and-white and many of the attractions of this novel lie in the variance of greyness in between, which have the ability to offer pain and occasional happiness to all of the major players.
In addition to the blood relatives, one can never discount the larger-than-life Grandma Chance, played with gusto by Katy Owen, a foul-mouthed, straight-talking inspiration to her young charges.
By the end of a little over 2½ hours, skeletons have emerged from cupboards in surprisingly large numbers, offering the chance of long-awaited catharsis for various sets of twins, most of whom have seen fame, fortune and there opposite in various unequal measures.
The story is accompanied by a stream of songs, some dance and often beautiful examples of physical theatre. Even so, many viewers might conclude that the running time is excessive for the material. Therefore, while there is much inventive entertainment to enjoy some severe editing would considerably enhance the experience.
Reviewer: Philip Fisher