Wise Children
Angela Carter adapted by Emma Rice
Wise Children
York Theatre Royal / BBC iPlayer
–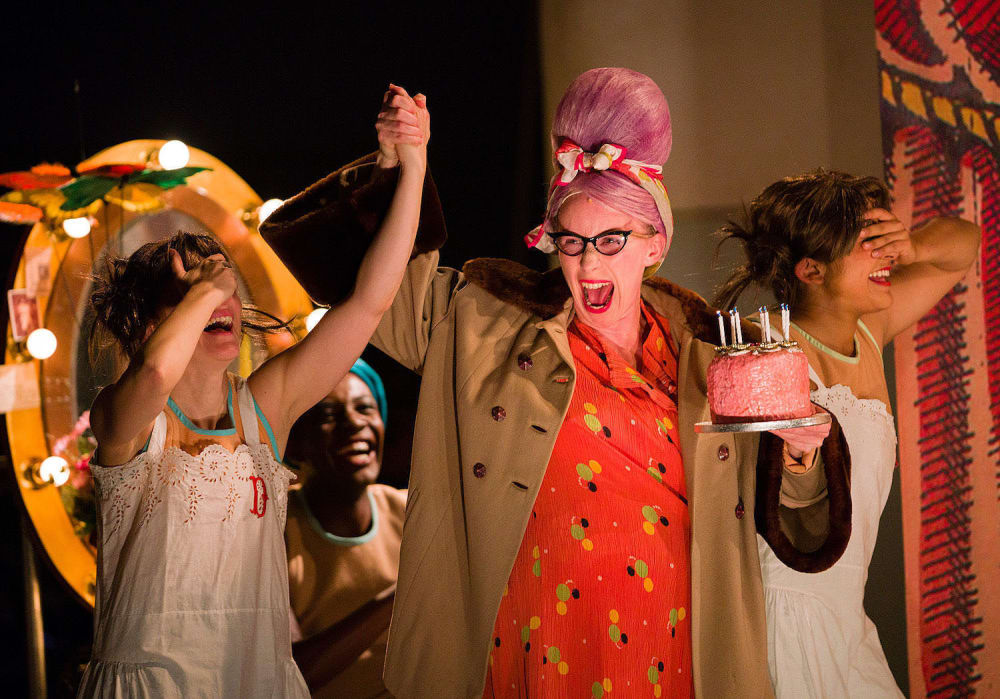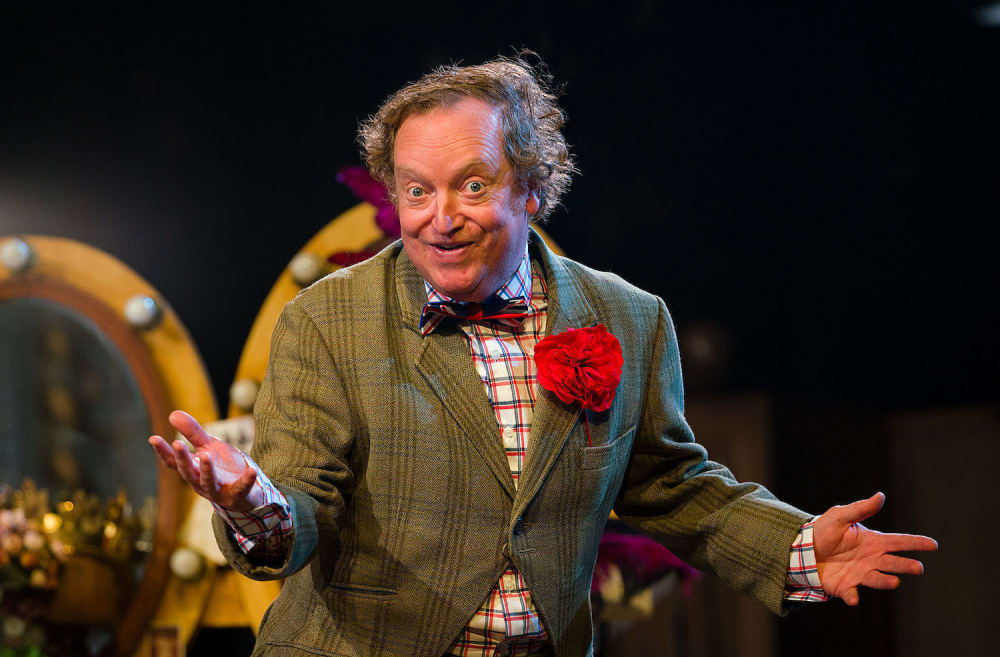 After being first staged at the Old Vic in 2018, Emma Rice's adaptation of Angela Carter's last novel was filmed live at York Theatre Royal during the following tour. It has lost several strands of its story and some of the magical realist elements of the original. It is a book overflowing with incident and to cram everything in would make a heavy evening but it is a book steeped in theatre and a production that ebulliently celebrates theatricality. You'll likely love it!
The first production of Rice's new company, also called Wise Children, set up after she left Shakespeare's Globe, it is the story of a string of twins in a theatrical family bridging the profession from variety to classical. The legit are north of the Thames, living in Chelsea, the illegit (in both senses) south of the river in Brixton where twins Dora and Nora, fathered by Shakespearian actor Melchior Hazard on a young actress who dies with their birth, are raised by the theatrical landlady (and naturist) they know as Grandma taking her surname of Chance.
Melchior doesn't acknowledge his parenthood until his 100th birthday, also the girls' 75th (and Shakespeare's too). That's when Gareth Snook's Dora begins telling their story, taking things back from that celebration to Melchior's thespian parents, through their young life supported by Melchior's twin Peregrine to showbiz success as The Lucky Chances, romances or lack of them, Shakespearian debut and the complex interweaving of their family stories.
Snook is a delightfully louche Dora, full of cockney camp, a performance that even on screen draws you in just with its warmth and directness and exudes a theatrical reality that characterises the whole production. Etta Murfitt is at her side as twin Nora and their younger selves are performed by ragdoll puppet babies and new pairs of players for their childhood and as stage stars, Omari Douglas and Melissa James especially lively as them as pre-war showgirls.
Katy Owen endows Grandma Chance with an outsized personality, coarse and caring, a woman who can take on all-comers, ebullient in her naturist nudity (presenting that with just one of designer Vicki Mortimer's imaginative contributions). She is perhaps the boldest of a show overflowing with big performances from a cast who play multiple roles and each other at different ages irrespective of gender or ethnicity,
Paul Hunter channels actor managers from Tree to Wolfit as Melchior and does a double as variety comic Gorgeous George while Ankur Bahl plays his younger self; Sam Archer is glamorous young Peregrine then Mike Shepherd for his mature years; Patrycja Kujawska doubles an attractive young stagehand (whom both sisters fall for) with Lady Atalanta, Melchior's elegant and misused second wife.
This isn't billed as a musical but it is full of songs, (some tunes familiar and new ones by Ian Ross) and it moves like a theatrical whirlwind carrying you with it. You can't help but have a good time.
Everyone on the stage (and off it) contributes to the warmth of this joyful yet poignant production. Check out the cast and credits list after you've watched it. If you are missing the experience of being part of the audience in a real theatre, it makes a pretty good substitute!
Reviewer: Howard Loxton