Wish You Were Dead
Peter James, adapted by Shaun McKenna
Joshua Andrews and Peter James
The Lowry, Salford
–

Listing details and ticket info...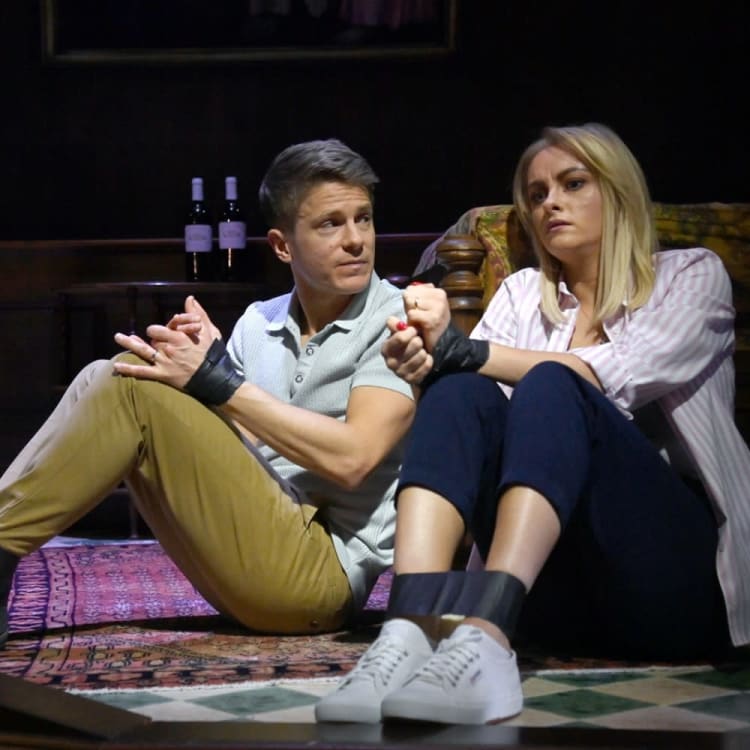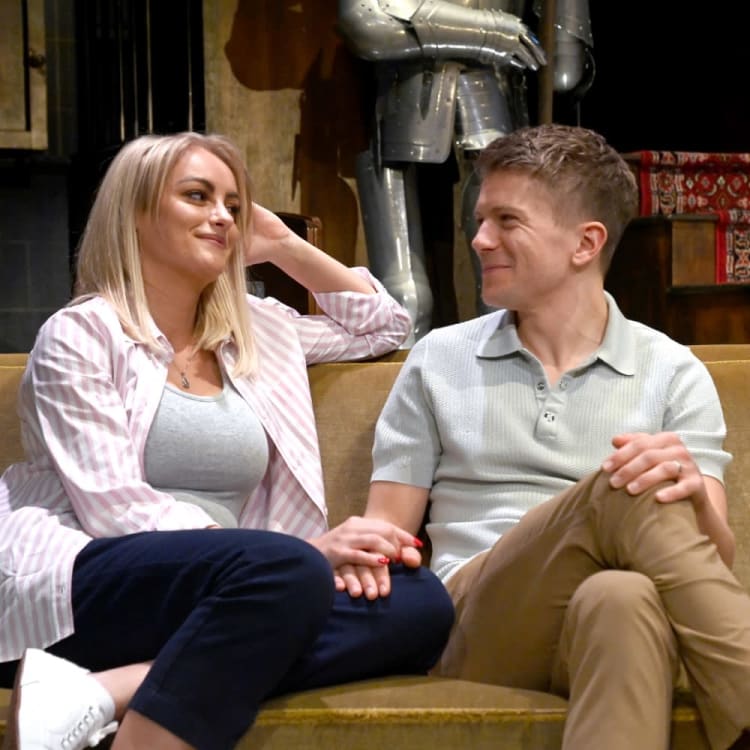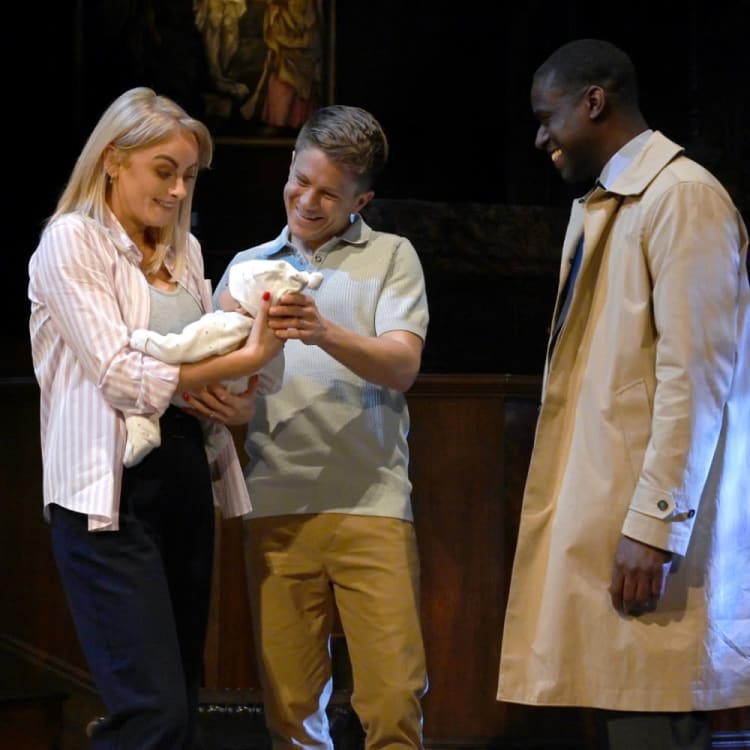 According to legend, a stay in a dodgy hotel run by an eccentric proprietor inspired John Cleese to create his comic masterpiece Fawlty Towers. Likewise, a family holiday involving a tiresome journey and an unwelcoming venue gave Peter James the idea for Wish You Were Dead.
James pays tribute to the acknowledged greats of the mystery / gothic genres. In the manner of Agatha Christie, the story takes place during inclement weather in an isolated hotel which is staffed by a domineering housekeeper who behaves like Daphne du Maurier's Mrs. Danvers. But director Jonathan O'Boyle may have taken inspiration from the supernatural hijinks of the Scooby-Doo cartoons, so the tone of the play is comedic as much as intriguing.
Detective Superintendent Roy Grace (George Rainsford), his partner Cleo Morey (Katie McGlynn) and their child arrive at the Chateau-sur-L'Eveque with their friend Kaitlynn (understudy Jayda Kariuki confidently stepping forward). Exhausted after a hellish drive, they receive an underwhelming greeting with hostess Madame L'Eveque (Rebecca McKinnis) showing the traditional French appreciation of British visitors. Roy is, in any case, not in a holiday mood, needing to keep an eye on a case which is close to resolution and is frustrated by the hotel being in a Wi-Fi blackspot. A growing number of unexplained incidents point to the possibility Roy may be caught in a trap set by someone who wishes him dead.
Considering one of Grace's characteristics is a belief in the supernatural, it is surprising he does not take a greater interest in the spooky events at the hotel. Failure to show the detective as disappointed the events have a mundane cause feels like missing a decent joke. Instead, the story works best by confounding expectations of a ghostly thriller. There are spooky noises and the lights keep going out, but the main cause of tension comes from non-supernatural events: the French housekeeper getting the masculine / feminine articles (le / la) mixed up or her knowing the professions of the guests without being told or the Wi-Fi router being found disabled.
Wish You Were Dead is a 'whydunnit' rather than a 'whodunnit'. There are not enough characters to serve as murder victims or possible suspects, so any suspense comes from identifying the possible motive of the villain or deducing how the heroes might escape the trap. The play works best in the first act in which there is growing unease as the trap is set. However, once the trap is sprung in act two, the play becomes static. The heroes spend their time tied up and it is hard to believe any of them might really get hurt. Physical action on stage is rarely convincing, so Roy Grace's plan to divide and conquer the villains by prompting discontent is credible but might have been more convincing if he had been exploiting existing divisions rather than creating new ones.
There are intentional jokes—a shotgun blast bringing down a chunk of the ceiling. However, while director Jonathan O'Boyle does not commit to a fully camp show, the main villain is close to panto / cartoon standard with a scenery-chewing performance and accents vary from 'Allo 'Allo! French to cor-blimey cockney.
Michael Holt's set is ingenious. Whilst reflecting the description Peter James makes of the hotel in which he stayed—walls lined with animal heads and unwelcoming furniture—changes in lighting reveal a second level comprising bedrooms and even a hidden chamber.
The effort to blend the mystery and gothic genres in Wish You Were Dead is undermined by an uneven production which flirts with, but does not commit to, a comedy style.
Reviewer: David Cunningham