Witness for the Prosecution
Agatha Christie
Eleanor Lloyd Productions and Rebecca Stafford Productions
London County Hall
–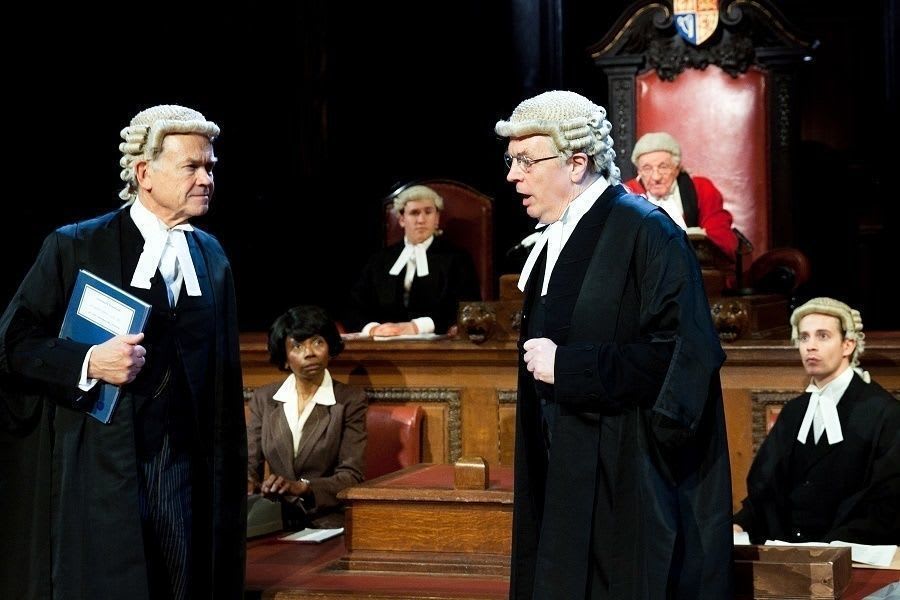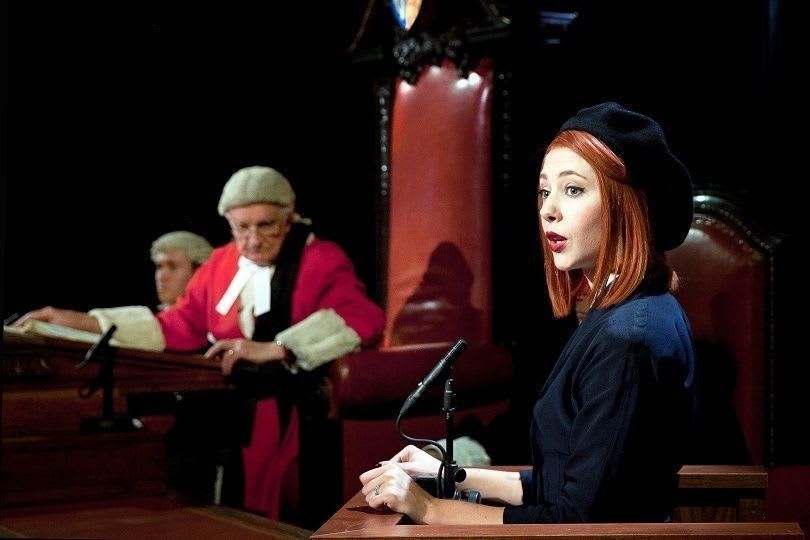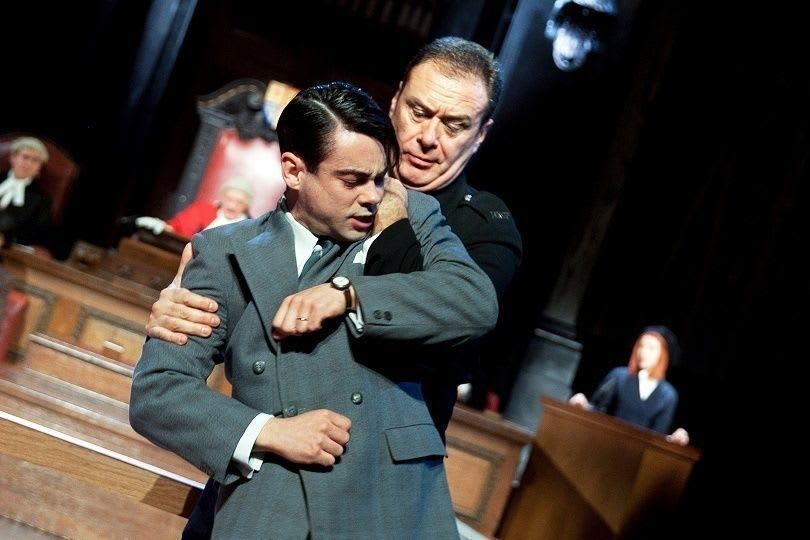 Many viewers are likely to arrive at this courtroom drama with preconceived ideas about the skills and methodology of Dame Agatha Christie. By the end of 2¼ topsy-turvy hours, they will not have been disabused of any previously acquired prejudice.
Whatever her faults, the crime writer knew how to work an audience and consistently springs surprises that may be unlikely but sway the emotions to and fro until you leave the venue almost dizzy.
The making of this production is its location. The chamber of County Hall is splendid, with most members of the audience able to sit in the seats previously occupied by self-important councillors as they ran the city of London, while soaking up an atmosphere underpinned by marble, hard woods and towering ceilings.
The focal point is a leather upholstered "throne", occupied on this occasion by Patrick Godfrey, belying his 84 years while portraying Mr Justice Wainwright with the appropriate grimness, while generating far more laughs than one might expect from a genuine murder trial.
Before the combatants even arrive in court, we get a glimpse of the outcome, as the whingeing but endearing Leonard Vole played by Jack McMullen is faced by the Judge complete with black handkerchief condemning him to the noose and then, thanks to some highly effective design work from William Dudley, witness the scaffold erected and the rope lowered to complete the job.
The remainder of the evening backtracks to the initial meeting between Vole and his legal team, Roger Ringrose as solicitor Mayhew and David Yelland taking the role of Sir Wilfrid Robards QC, the latter a suitably imposing and wise defence counsel.
Very quickly, what initially sounds like a bit of misfortune for an exceedingly helpful young man who befriended an old (56 was old in 1953) lady from Hampstead, who subsequently died in mysterious circumstances, suddenly looks like an open and shut case.
This becomes frighteningly clear when the defendant's wife Romaine, Catherine Steadman enjoying herself with a ludicrous German accent, becomes the main witness for the prosecution.
Audience members will enjoy their interval tipple in the certain knowledge that, once the two barristers have summed up, we will get back to the starting point of the evening and a satisfying closure.
This though, is Agatha Christie and the plot becomes positively convoluted as she messes with our emotions through a torrid second half leading to a conclusion that nobody could confidently have predicted, although various clues are dropped along the way.
Frankly, the plotting can be preposterous but the acting under the sure hand of director Lucy Bailey, particularly from the leading lawyers, who also include Philip Franks as pompous and humourless prosecuting counsel, Mr Myers QC, brings the evening together.
Ultimately, though, the main reason for tripping down to the South Bank is an opportunity to see the splendours of the now-retired County Hall being put to good and highly appropriate use.
Reviewer: Philip Fisher