Wolf!
Written and devised by Brad McCormick, Hannah Goudie-Hunter and Bob Nicholson, with original songs and music by Katie Doherty
Kitchen Zoo, in association with Northern Stage
Northern Stage, Newcastle
–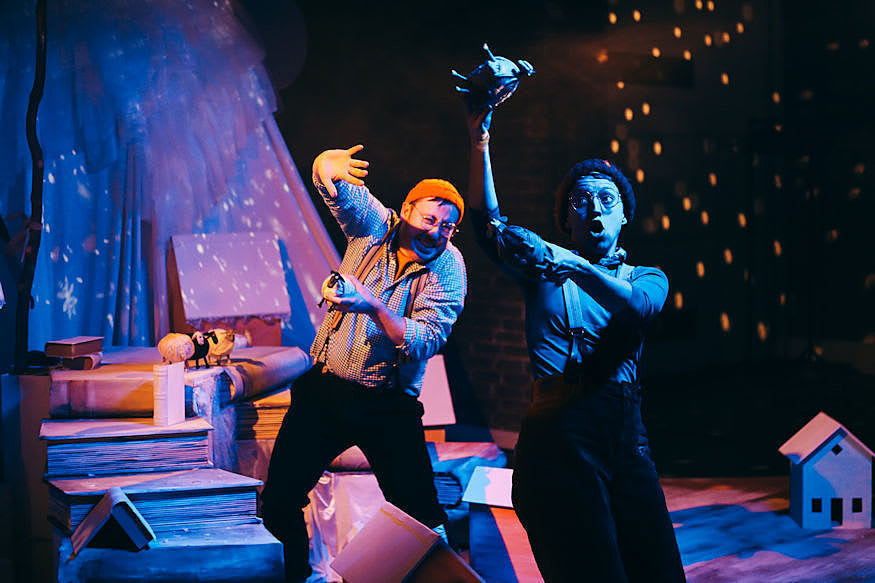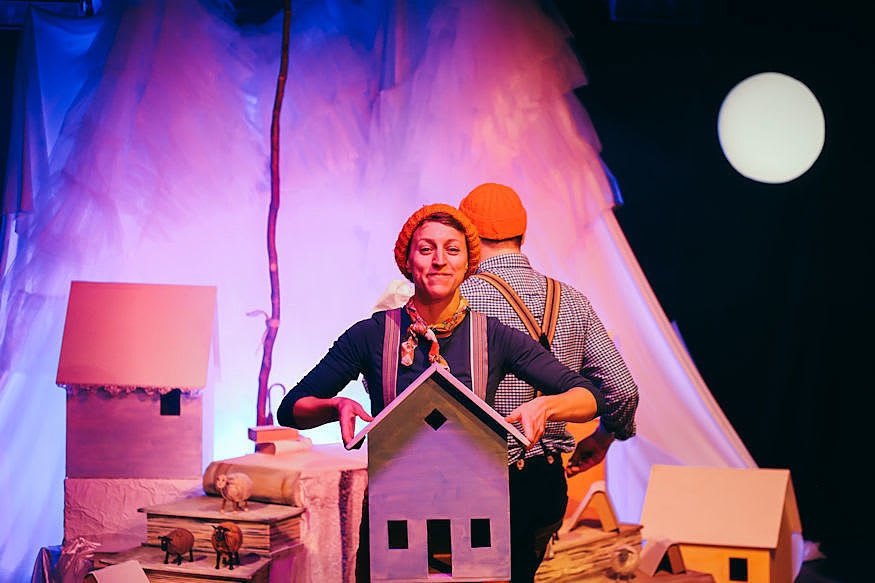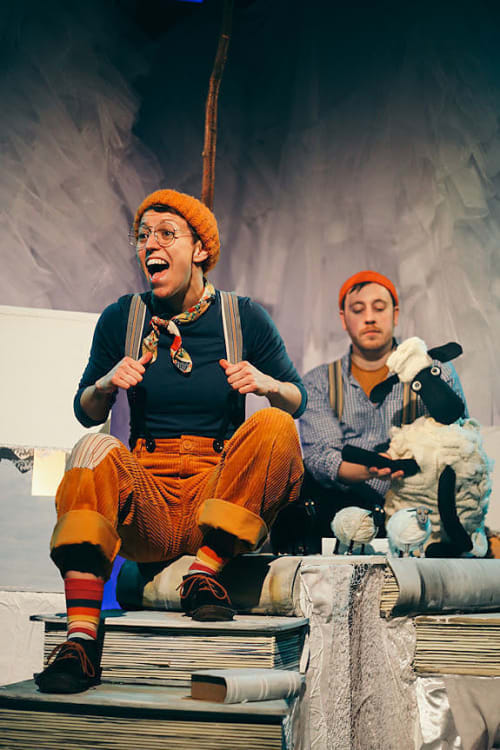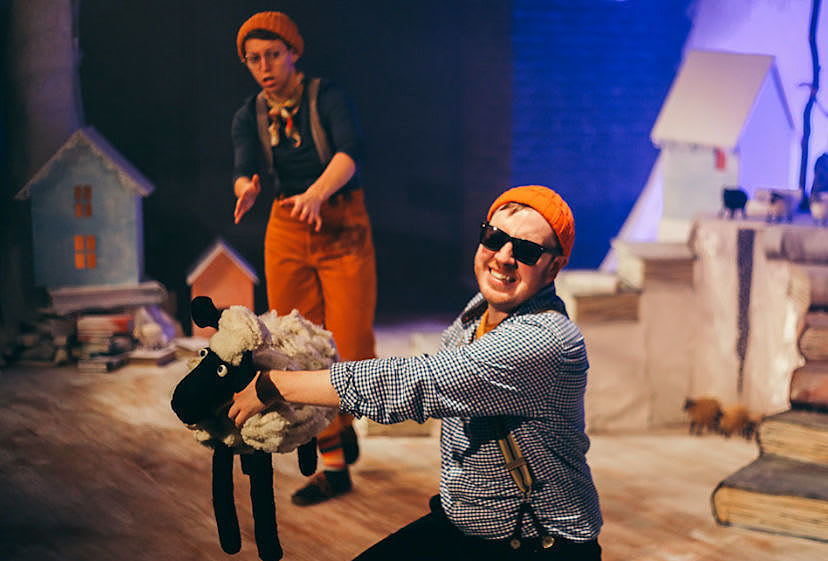 It was in 2017 that Kitchen Zoo first made their appearance with their production of The Owl and the Pussycat for 3–7 year olds. Then in early 2018, they produced The Tin Foil Astronaut and at Christmas were asked by Northern Stage to produce the venue's Christmas show for the under-5s, The Three Bears at Christmas.
Since it reopened after major refurbishment in 2009, a show for very young children had been an important part of the theatre's Christmas programme—in fact, for many (myself included), it was often the highlight of the Christmas theatre season—so that handing it over to another company, albeit as a co-pro, was a risky move for Northern Stage. It was, however, a move which paid off massively.
Wolf! is an absolute joy from beginning to end. It's inspired by (not based on) the Aesop Fable The Boy Who Cried Wolf. For a start, Jack isn't a boy—she's a girl—and she lives in the mountains and wants to win the Best Shepherd Cup from her first day on the job.
Will she? Does she?
I'm not going to tell you. You need to see for yourself!
What I can tell you is that this 45-minute show for the under-5s has everything that appeals to young children. It has a simple, easy-to-follow story. There's lots of repetition of words and actions so the kids start to join in long before they're invited to. There's music to sing and dance along to.
I was fascinated by one little girl, who couldn't have been much more than three, who from the off was on her feet and bouncing along to the music, copying the movements of the two actors for almost the entire 45 minutes. She was loving it!
There's a lovely mountain set (by the brilliant Alison Ashton), lit by a full moon, with little and big houses, with windows which light up. There are tiny sheep puppets and a big sheep puppet called Barbara (well, what else could she be called?) produced by Kitchen Zoo's regular puppet maker Ailsa Dalling. And there's snow, even an avalanche. Oh yes, and there are samwiches!
As well as tuneful, cheerful and easy to sing along to music written by Katie Doherty, there's a continuous, almost subliminal soundscape (by Matt Tuckey) of country sounds, especially sheep baa-ing, which he recorded in Scotland. And Richard Flood's lighting takes us from calm to storm and back again with ease.
And there is poo! Sheep poo! Little back balls emerging from Barbara's rear! Oh, how the kids loved it!
Every performance, the publicity tells us, is a relaxed performance. The children are free to wander from the floor on which they're sitting even into the performance area, only to be returned to their place by the very discrete and sensitive front of house staff if it looks as though they might damage themselves or the equipment. A little boy exploring and climbing on a loudspeaker, for example…
There are two actors: Hannah Goudie-Hunter plays Jack and Bob Nicholson her dad and the Wolf—and who knew that wolves love Elvis? Both, under the guiding hand of director Brad McCormick of Newcastle theatre company Cap-a-Pie, effortlessly become the kids' friends because they have that child-like simplicity and happiness in their faces which create an immediate bond with their audience. No need for the panto comic's "Would you like to be in my gang?"—they just are!
Kitchen Zoo and Northern Stage are a perfect fit, the new company slipping effortlessly into the NS tradition of Christmas shows for the little 'uns. You can't see the join!
A must for anyone who enjoys children's theatre, especially theatre for very young children. And, like all the best children's theatre, there's lots for adults to enjoy too. As I may have said before (!), good children's theatre is simply good theatre.
Reviewer: Peter Lathan