Woman Of Flowers
Sion Eirian after Saunders Lewis
Theatr Pena / Taliesin
Richard Burton Theatre, Royal Welsh College of Music and Drama
–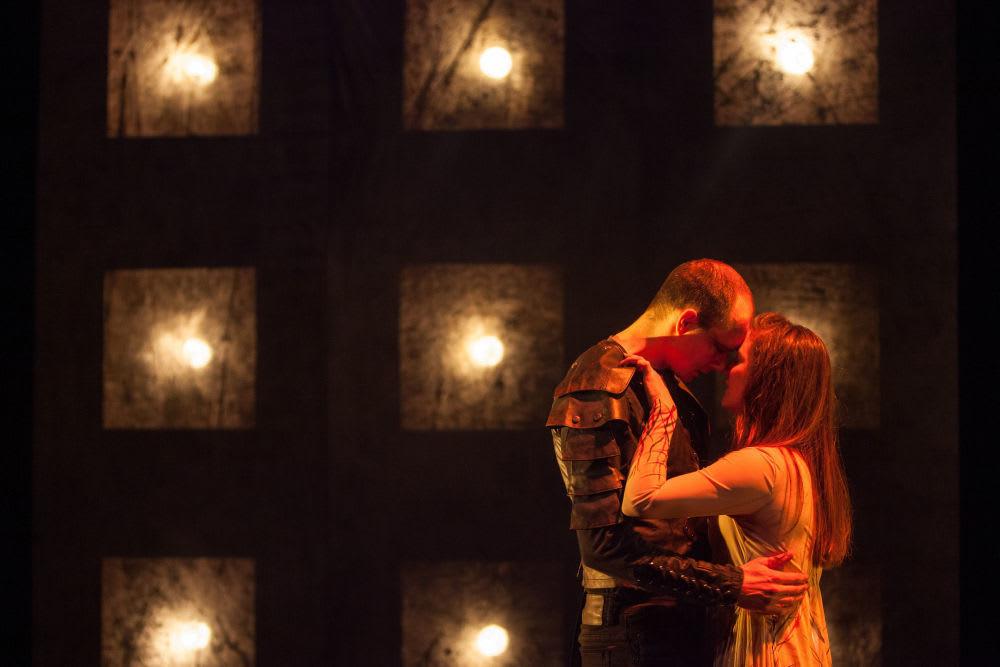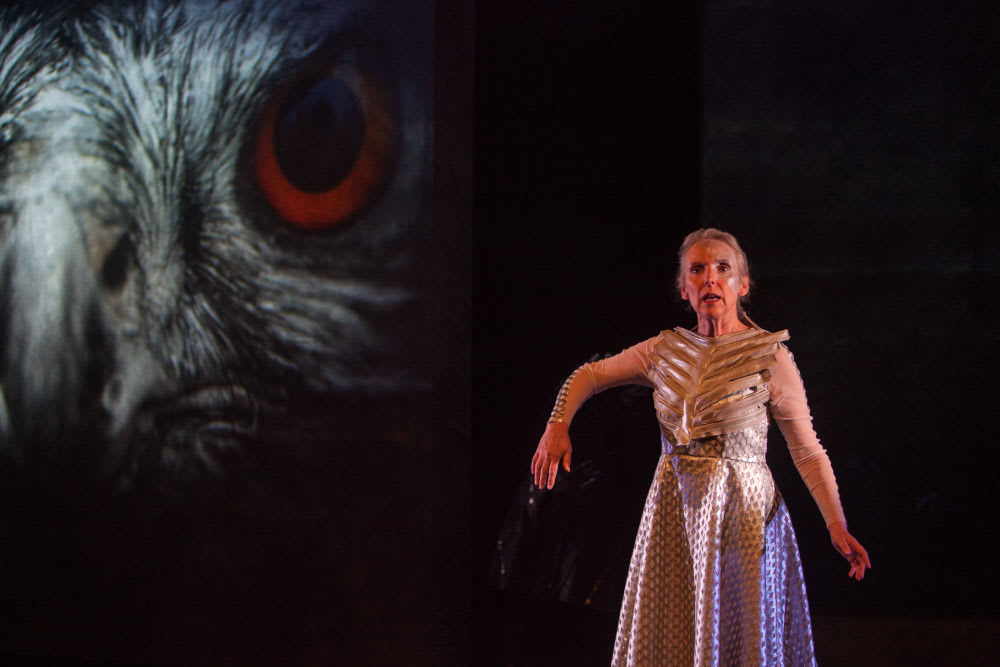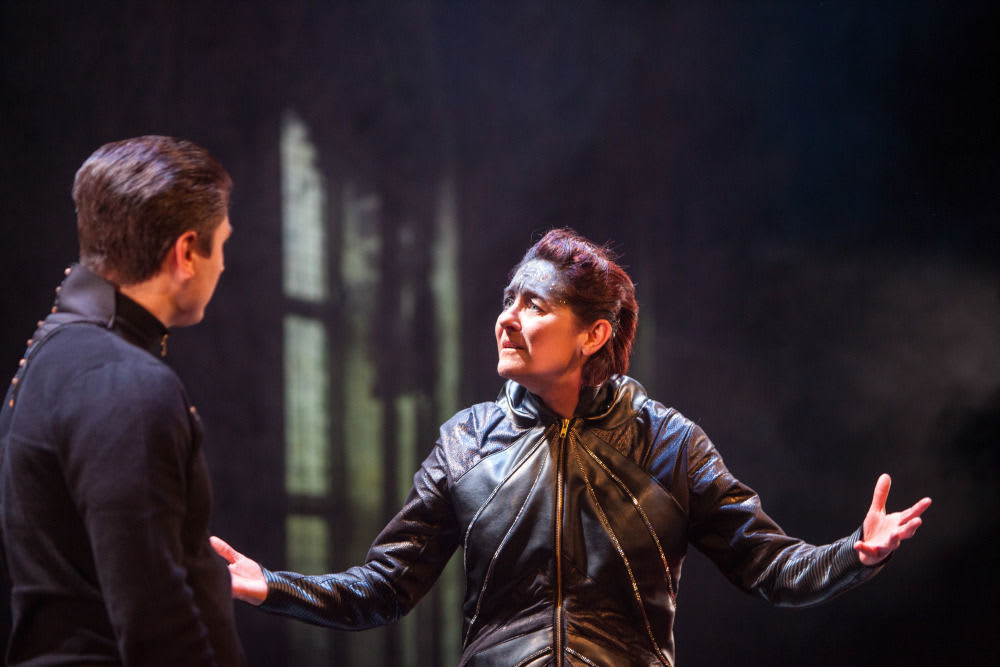 The Mabinogion is the oldest collection of folk tales in Welsh (and therefore British) literary history, and the stories contained therein have inspired a wide range of artists from the 13th century onwards (perhaps most notably, the various authors of Arthurian myth). Woman of Flowers is drawn from the tale of Math, Son of Mathonwy and tells the complicated tale of Blodeuwedd, as depicted by Saunders Lewis in his verse play which was first performed in 1948.
Lewis, as well as having once been tipped as a Nobel Literature Laureate, was one of the founder members of Plaid Cymru. As the author of this English-language adaptation, Sion Eirian (recently the winner of a Wales Drama Award for his play Yfory) has pointed out in interviews he explicitly aimed to create canonical, Welsh-language drama in the classical tradition.
Thus, in Theatr Pena's touring production, we find ourselves in a mythic North Wales where gods live amongst mortals, where magicians transform people into animals, where the natural and supernatural worlds exist alongside one another. Human flaws, however, are readily recognisable.
The warrior prince Llew has been living with a curse from his mother, Arianrhod, which initially denied him a name, the ability to use weapons and the possibility of marrying a human female. With the help of Arianrhod's androgynous wizard sibling, Gwidion, however, Llew has overcome these disadvantages and is now the ruler of a kingdom.
His beloved wife, Blodeuwedd, has been woven from woodland flowers, and is thus a child of nature, rootless, untameable, discontented and passionate. When Llew goes away to war, she is much taken with visiting hunter Gronw—they succumb to their mutual attraction and resolve to somehow do away with the virtually unkillable Llew. In film noir style, things don't go quite according to plan.
Director Erica Eirian gives us an austere, non-naturalistic staging, the minimal set strewn with blood-red petals, a video backdrop (courtesy of Peter Firth and Dafydd Hunt) setting the various scenes and Peter Knight's imposing score combining the regal with the mystical. Characters sometimes remain onstage, observing scenes from which they are absent, pointing up the dreamlike ambience.
One of Theatr Pena's aims is to produce work which provides prominent roles for women, whether or not the texts are specifically feminist in intent. Thus, Sara Gregory is reliably compelling as the carnal but other-worldly Blodeuwedd, all flowing robes (courtesy of Holly McCarthy) and fluent movement (courtesy of Caroline Lamb), and Eiry Thomas relishes the role of the morally dubious, sexually ambiguous, black-clad Gwidion, with plenty of mischievous asides to the audience.
Betsan Llwyd is equally impressive in her tragic stillness as Arianrhod, providing the dramatic shock moment of the evening when she reveals the reasons for her cursing of her son. This highlights the piece's contemporary relevance, a major theme being women's ownership (or otherwise) of their own bodies. Olwen Rhys's Rhagnell, Blodeuwedd's faithful servant, is similarly ill-used, a victim of her low social status.
As Gronw, Rhys Meredith's magnetic alpha-male nobility is cleverly contrasted with the boyish desperation of Oliver Morgan Thomas's wronged Llew; we empathise, to some extent, with Blodeuwedd, even as we sympathise with her husband.
Eirian's poetic text is modern in tone, without being clunkily contemporary, obviously respectful of Lewis's original without being overly reverential. Gronw's motivation, prior to the piece's bloody climax, remains somewhat opaque, however; or perhaps the concept of "honour" is simply alien to 21st century audiences.
I came to Woman Of Flowers expecting an educational ninety minutes; I left having experienced something strange, sad and beautiful.
Reviewer: Othniel Smith