Women on the Verge of a Nervous Breakdown the Musical
Book by Jeffrey Lane, music and lyrics by David Yazbek, based on the film by Pedro Almodóvar
Playhouse Theatre
From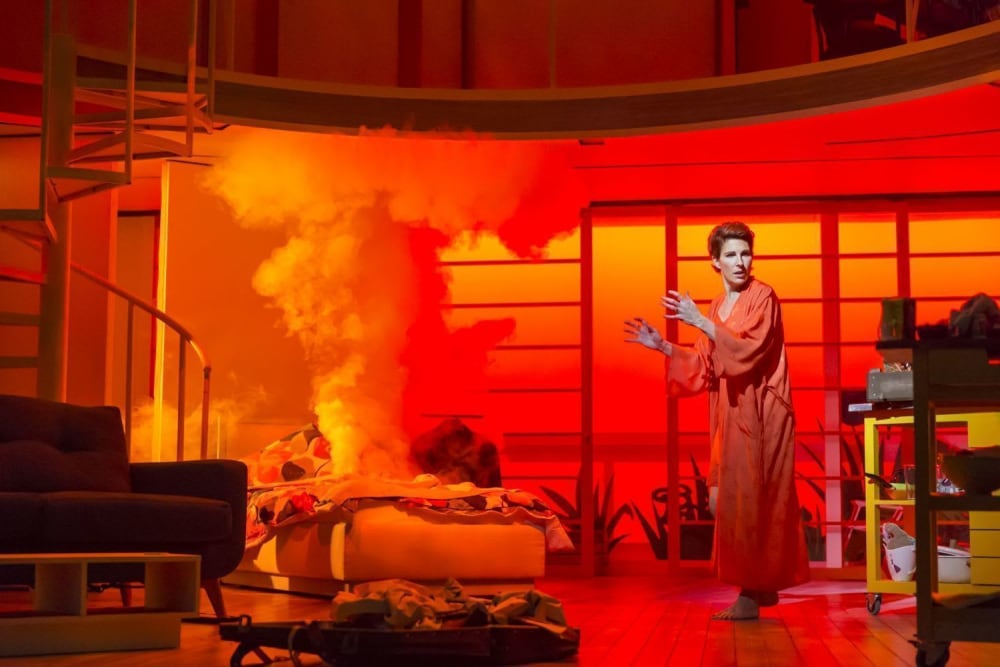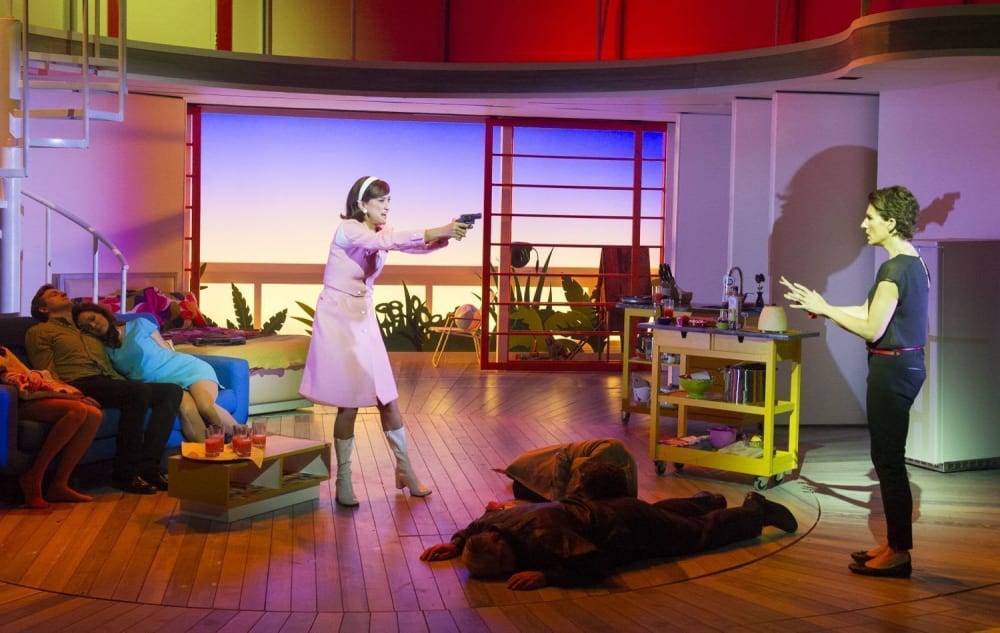 This musical version of Pedro Almodóvar's iconic and anarchic movie brings together the team behind Dirty Rotten Scoundrels and American director Bartlett Sher, who created the production during a brief run at Lincoln Center Theater in 2010.
Although it is called a musical and contains fourteen numbers in just over 2½ hours, there is a significant amount of spoken dialogue, which ensures that much of the rich madness of the film comes across on stage.
Indeed, set in Madrid this reworked version is extremely funny throughout tapping into the dark illogicality of the original to great effect.
The plot starts out in the simplest fashion as Tamsin Greig's Pepa, an actress who specialises in voice-overs, emerges from a dream which serves as a prologue to discover that her work and life partner, Jérôme Pradon as Ivan, has left her.
The shock and sadness barely have a chance to sink in before a series of bizarre experiences and coincidences turn everyone's world upside down.
Amongst other issues that poor Pepa has to address are a rather belated pregnancy, the discovery that Ivan had a son (now engaged), her best friend's relationship with a terrorist, attempted suicides, spiked drinks and a duplicitous, feminist lawyer.
That ignores a cool taxi driver/flamenco guitarist played by Ricardo Afonso and Ivan's terrifying ex-wife portrayed well by Haydn Gwynne, whose release from a mental asylum seems to have been distinctly premature especially during the chilling "It's You".
The design is outstanding with Anthony Ward's simple set turned into an art lover's pastel-shaded delight thanks to lighting created by Peter Mumford who should be a certainty for year-end awards.
The music cleverly brings together that Spanish, flamenco rhythm with something more modern, Tamsin Greig tending to sound like a cabaret artist, particularly when she pounds out "Lovesick".
Everything about this show is designed to maintain energy, the props rolling on and off with the assistance of the actors, which is necessary since the intricate plotting demands constant change.
The preponderantly female cast works well together with the leads getting strong support particularly from Anna Skellern as Candela, a model who sings the comic "Model Behaviour" and makes up in sex appeal what she lacks in brain cells plus Haydn Oakley and Seline Hizli as an innocent young couple who get embroiled in the fireworks.
Overall, Women on the Edge of a Nervous Breakdown the Musical delivers a very funny, dream-like evening that will appeal to those who enjoy intelligent musicals and anyone with a love of Spanish themes and especially the films of Pedro Almodóvar, who came on stage at the end of the performance on opening night with the writers to take a rapturous curtain call from a very starry audience.
Reviewer: Philip Fisher