Women Without Men
Hazel Ellis
Mint Theater
The Mint Theater, New York
–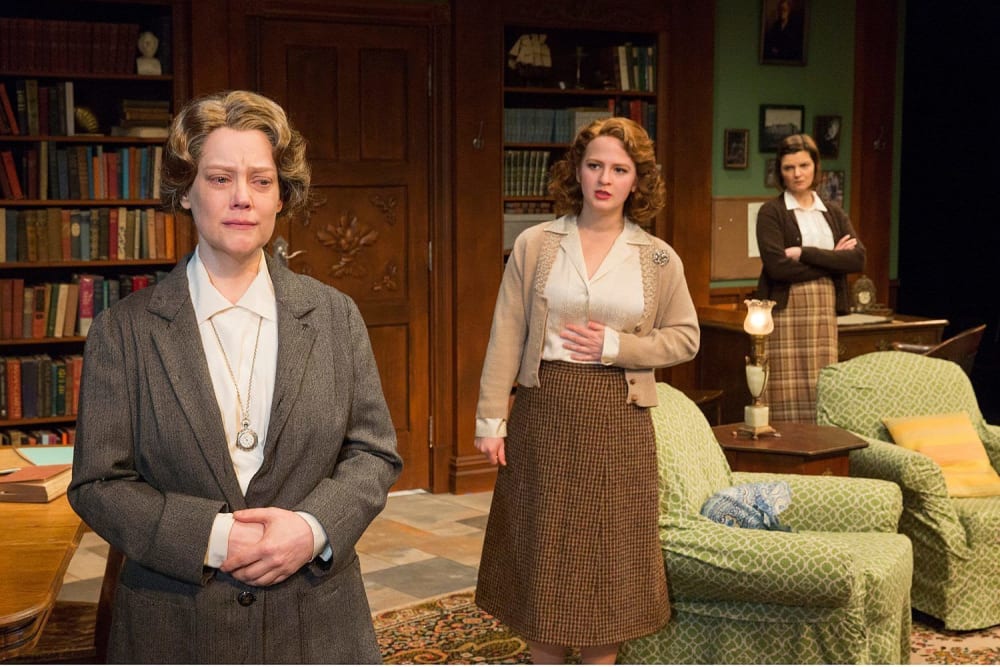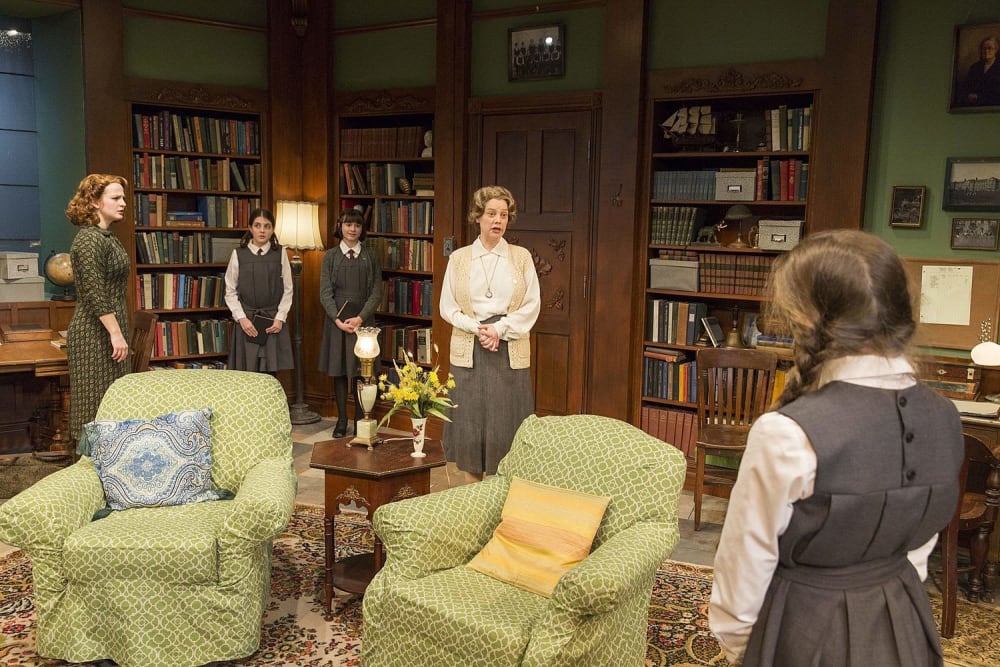 This Irish play was first produced at Dublin's Gate Theatre in 1938 and enjoyed this Mint Theater revival, featuring an 11-strong, all-female cast directed by Jenn Thompson, in early 2016.
An agglomeration of petty and dramatic events unfold in Malyn Park, an expensive girls' boarding school gorgeously reimagined by set designer Vicki R Davis, whose teachers' common room is so realistic that it could have been transported direct from Ireland 80 years before.
As is almost inevitable in this genre, the teachers fit into set patterns. Indeed, although their antics and those of the pupils are somewhat different, the stock types could almost have been lent to St. Trinian's or any number of novels by Angela Brazil.
We have the mildly tyrannical headmistress, a bored flighty teacher, the hard-working, disappointed drone, a perennial moaner, a constant critic, Mademoiselle complete with obligatory French accent and the young, pretty tyro filled with unjustified optimism.
With war looming and a world dominated by consequential uncertainty, the global insecurities are inevitably reflected back on and by the school.
As Mary Bacon playing wise but cynical veteran Miss Strong observes, "it's a petty life", a view consolidated when her snide colleagues attack each other with alacrity, especially zooming in on any that have the misfortune to become popular with their pupils.
That is the prospective undoing of the idealistic new teacher, Miss Wade, played by Emily Walton.
She tries to bring amusement and enjoyment to the school by rehearsing a play, which causes consternation and leads to a reaction little short of outright war from critical Kellie Overbey's Miss Connor, whose negativity is hardly helped by the childish antics of aspiring star actress Peggy, portrayed with suitable mischief by Alexa Shae Niziak.
Inevitably, it is the newcomer that sees the shortcomings of her fellows, who are inclined to behave as badly as many of their pupils, issuing a heartfelt plea for humanity and kindness, which largely falls on deaf ears.
Following a plot device that is far from original but still remains highly effective, the second half of the play develops into a whodunnit or, to be more exact, a who may not have done it, given that the circumstantial evidence points so directly towards a single culprit.
Women Without Men is not only a ripping yarn but also a gripping morality tale that speaks volumes not only about school life but also society more widely. This well-deserved revival maintains pace throughout and comes strongly recommended.
Reviewer: Philip Fisher