Women Beware Women
Thomas Middleton
Red Bull Theater Company
St Clement's Church, New York
(2009)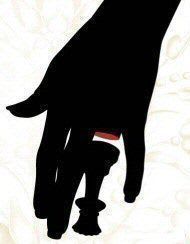 The intrepid Jesse Berger and his Red Bull Theater Company have resurrected this Jacobean tragedy for its first appearance in forty years Off-Broadway, though the RSC revived it a few years ago in Britain.
The company, which is named after the London theatre of Shakespeare's time rather than the vodka mixer, specialises in almost-forgotten works from this period. Judging by the full houses attending this sell-out production, they have great appeal and set out to make sure that audiences have a good time.
These plays are never easy to do, with their tricky, archaic language, grim humour and bloody finales as honour is restored at the cost of the lives of almost every major participant. In this new adaptation, Berger has firmly gone for comedy, which is generally satisfying, although in one or two cases it can seem a little too tongue in cheek.
The plot is typical of the genre. Eternal love does not even survive honeymoons, with the consequence that a pair of sweet young maidens lustily turn their new husbands into cuckolds.
Bianca (Jennifer Ikeda) deserts clean cut Leantio for Geraint Wyn Davies' wicked Duke, plunging her new husband into impotent despair.
At the same time, Isabella is being palmed off on the infantile Ward. This pair are played by Liv Rooth and Alex Morf, as a couple of modern American hicks, which contrasts with the more traditional, if sometimes mannered, approach of many of the other characters but does get laughs.
Isabella has been enticed by her aunt Livia, played by the pick of the actors on show, Kathryn Meisle, on behalf of her brother, the young woman's uncle Hippolito (Al Espinosa).
All ends badly but not until a few more intrigues have been played out and the wicked exposed and after a few moments of debauchery, killed off in a final scene that has much in common with Hamlet.
In addition to the drama, there are also a couple of musical/dance tableaux that add little to the story but allow Miss Rooth to show off some golden tonsils.
The design team have done a tremendous job on a limited budget. Set designer David Barber has expanded the space by dividing it up and playing on three different levels, while variegated ornamentation is attractive and sets a light tone. The costumes have been borrowed from theatres up and down the country and to an extent this shows, as the bright colours have a tendency to clash horribly and the periods aren't totally coherent. Even so, it all looks very good.
This version benefits from exceptional clarity but might be criticised for going too much towards the comedy at the expense of the morality of the original and action of the drama.
This means that deaths are greeted with laughs, which is becoming common in productions of this era, for example Melly Still's recent production of Middleton's Revenger's Tragedy at London's National Theatre. The disadvantage of such an approach is that it takes away the bittersweet tone that must surely originally have been intended.
Overall, Jesse Berger has done this city of big budget musicals a favour by showing them that the oldies can still be goodies. Whether Middleton is really a better bet than Shakespeare, who is neglected in New York when compared with London, may be debatable but audiences will enjoy the result, which explains why the run has extended into January when almost everything else in town is closing early.
Reviewer: Philip Fisher