Wonderland
Beth Steel
Nottingham Playhouse Theatre Company
Nottingham Playhouse
–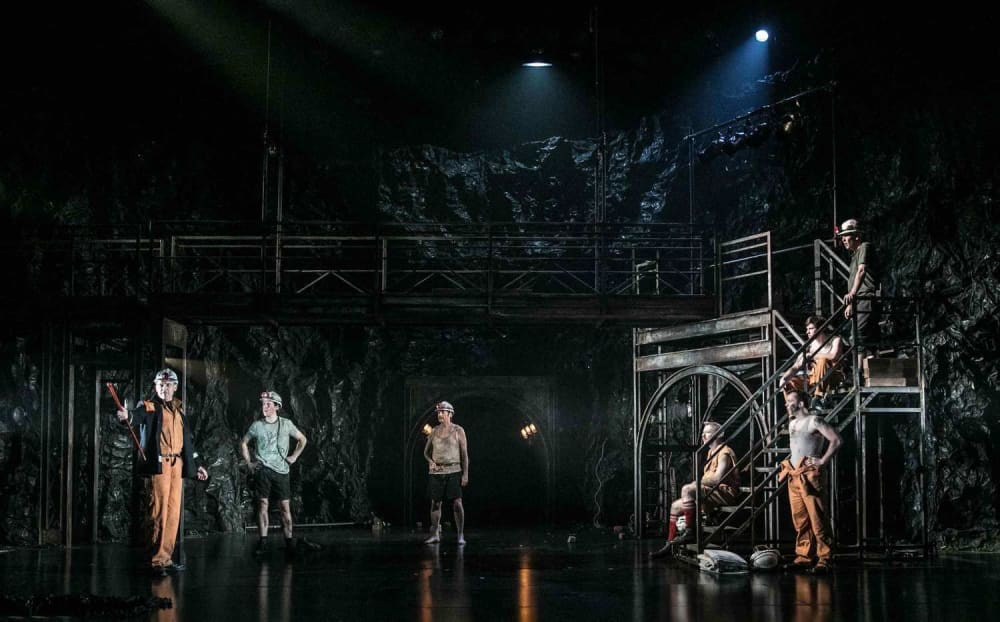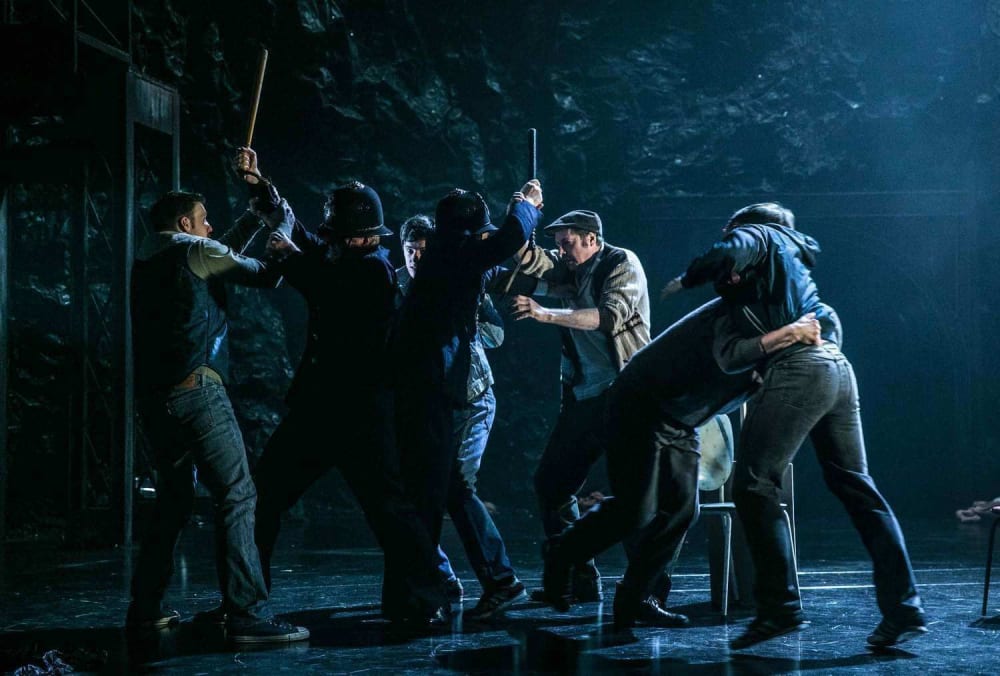 When Adam Penford was looking for a play to mark his arrival as artistic director of Nottingham Playhouse, he wanted something that spoke about Nottingham's identity. He rejected famous modern plays as well as Shakespearean classics, instead opting for the regional première of Beth Steel's Wonderland.
Steel's father was a miner at Nottinghamshire's Welbeck Colliery where Wonderland is set. She credits him with influencing the play which took the best part of three years to write.
Wonderland is a powerful, poignant and occasionally painful work which captures the internecine effects on families during the 1984 miners' strike.
It originally ran at Hampstead Theatre in 2014 and its revival at Nottingham Playhouse marks its regional première. On the evidence of this production, other theatres in coalfield areas have missed out by not staging it themselves.
The first half of Wonderland introduces us to two teenagers who have secured a job at Welbeck and are going down the pit for the first time. As well as experiencing the camaraderie with their colleagues underground, they come to realise what a noisy, hot, dusty, dangerous place a colliery can be.
Although Wonderland is an ensemble piece, there is a marvellous performance by Deka Walmsley as Colonel, the foreman who keeps everyone in their place. He is the kind of down-to-earth character who you might meet in a pub or working men's club in any coalfield community.
The second half illustrates how the mining industry was destroyed by a Conservative government led by Margaret Thatcher and American industrialist Ian MacGregor, boss of the National Coal Board, who was brought in to cut manpower and close pits.
Neither Thatcher nor union leader Arthur Scargill appears on stage—but that gives them a sense of aloofness, showing they were not in touch with the hardships felt by the miners during the 12-month strike.
The most upsetting scene features one miner struggling financially who confesses to a workmate that he has killed the family's dog because he cannot afford to feed it.
There are outstanding depictions by Matthew Cottle as "wet" Energy Secretary Peter Walker and Robin Bowerman as MacGregor, the pair of them with differing views about British industrial relations.
Jamie Beamish also shines as David Hart, the journalist turned playwright whose upper-class upbringing contrasts starkly with the down-at-heel miners.
The whole cast, that also comprises Chris Ashby, Tony Bell, Joshua Glenister, Harry Hepple, Nicholas Khan and Jack Quarton, turn in extraordinary performances.
Penford prepared the cast by taking them underground at the National Coal Mining Museum for England, a move that has paid off handsomely. You feel as though you are down the pit with the men in the first half and you sympathise with their agonising dilemma when they are torn between returning to work or showing solidarity with their striking mates.
The ending is a triumph as Steel gets the miners to summarise the strike and the truncation of the coal industry in a matter-of-fact way rather than turning it into a political diatribe.
Morgan Large's set is a revelation, a huge coal face with tunnels leading off it—an imposing sight that dominates every scene of the play.
Penford admits that Wonderland is an incredibly adventurous production to stage but he and his team pull it off admirably.
There have been many glorious nights in the history of Nottingham Playhouse. Wonderland proves to be another. Unmissable.
Reviewer: Steve Orme