Wonderland
Beth Steel
Hampstead Theatre
–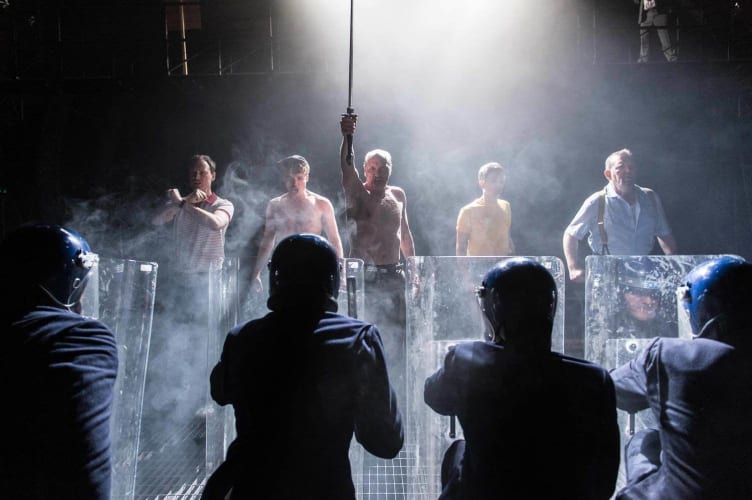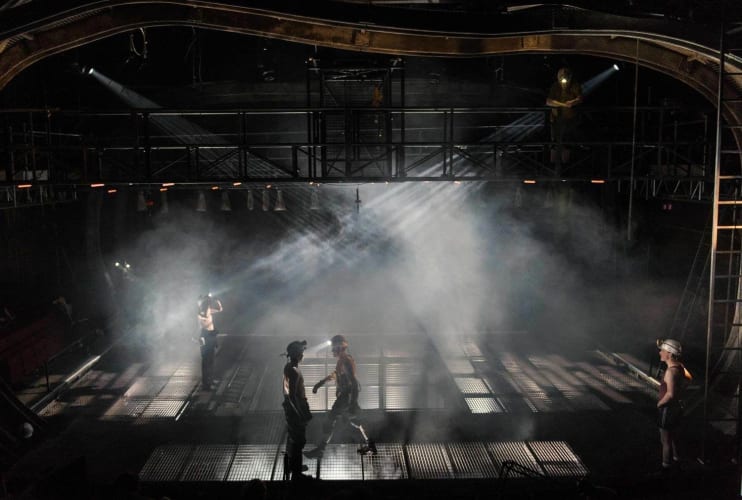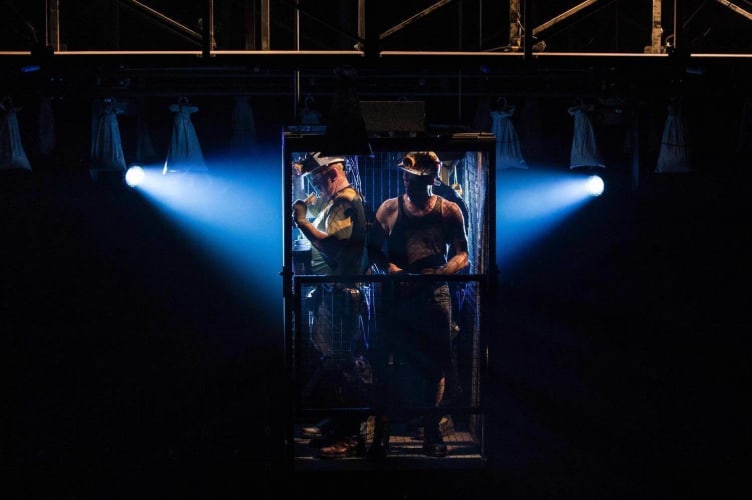 Wonderland might best be described as a kind of x-rated cousin of Billy Elliot. Beth Steel's play is set in the Nottinghamshire mining community of Welbeck during the brutal strike of 1984.
For those whose memories do not stretch back 30 years, this was a period when Margaret Thatcher and her henchmen took on the National Union of Miners led by Arthur Scargill. Oddly, given their influence, neither of these jousting egotists makes it on to the stage.
It is a fair bet that almost anyone with an interest in the period or politics more widely will revere one and revile the other, but the strong feelings could tend in either direction depending upon political allegiance.
Observed in-the-round, the stage machinery, which must surely win awards for designer Ashley Martin-Davis, is wondrous to behold, although it did delay the opening night while it was perfected.
The shorter first half of a running time that stretches to just over 2½ hours presents what is probably the most accurate stage depiction of life in the pits that has ever been attempted.
Through the eyes of half a dozen miners led by Paul Brennan's Colonel (actually more of a sergeant major), viewers get a real feel for how unpleasant life was when coal was still just about king.
Scenes above ground feature politicians including "wet" Energy Secretary Peter Walker spouting reasonable platitudes against more cynical colleagues.
The play changes tack and becomes far more dramatic after the interval. Now, we witness the hopes and disappointments of miners as they embark on a strike.
Pitted against the increasingly dispirited working lads are Michael Cochrane as the Chairman of the National Coal Board, American hatchet man Sir Ian McGregor, brought in to close the industry down and David Hart, a journalist and playwright. The latter is a true eccentric, deliciously brought to the stage by Dugald Bruce-Lockhart.
Miss Steel uses the Old Etonian to epitomise the attitudes of the wealthy upper classes towards the miners. Things get very personal as one of the lads, Gunnar Cauthery's Spud, changes sides, rather oddly becoming Hart's butler in one of the writer's rare misjudgements.
There was only ever going to be one winner at the end of this dispute and the evening ends with the tragic death of one miner in a terrifyingly loud disaster, symbolising the end of a whole industry and, it might be argued in retrospect, the British unions as a credible force in opposition to government.
On home ground, Edward Hall directs a very hard-working (no pun intended) cast in a worthy drama that brings history to exciting life.
Reviewer: Philip Fisher