World Domination
Lesley Hart
Sherman Theatre / Òran Mór
Sherman Theatre
–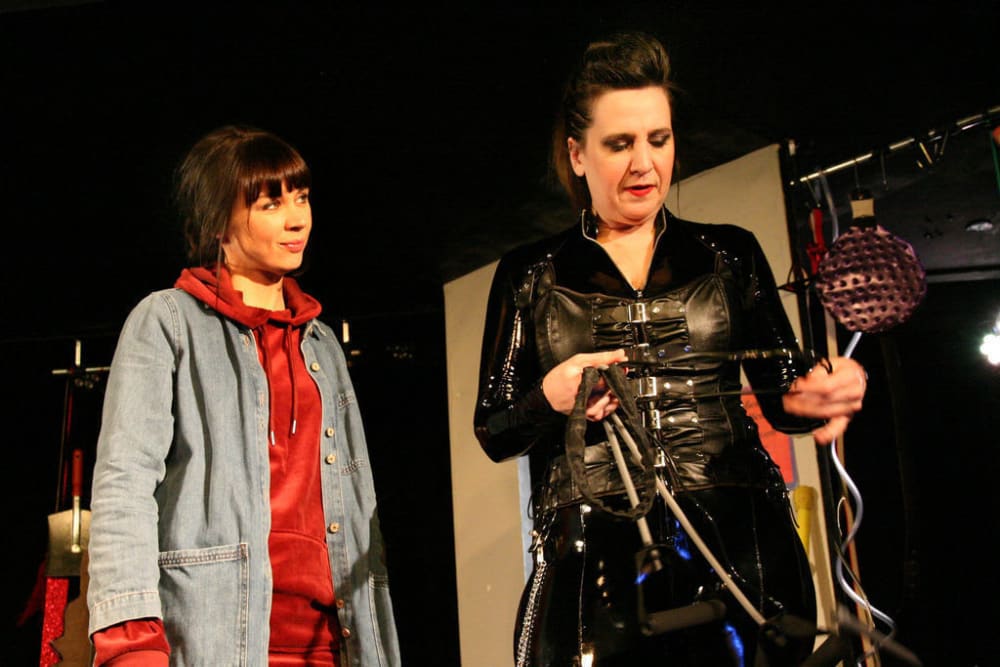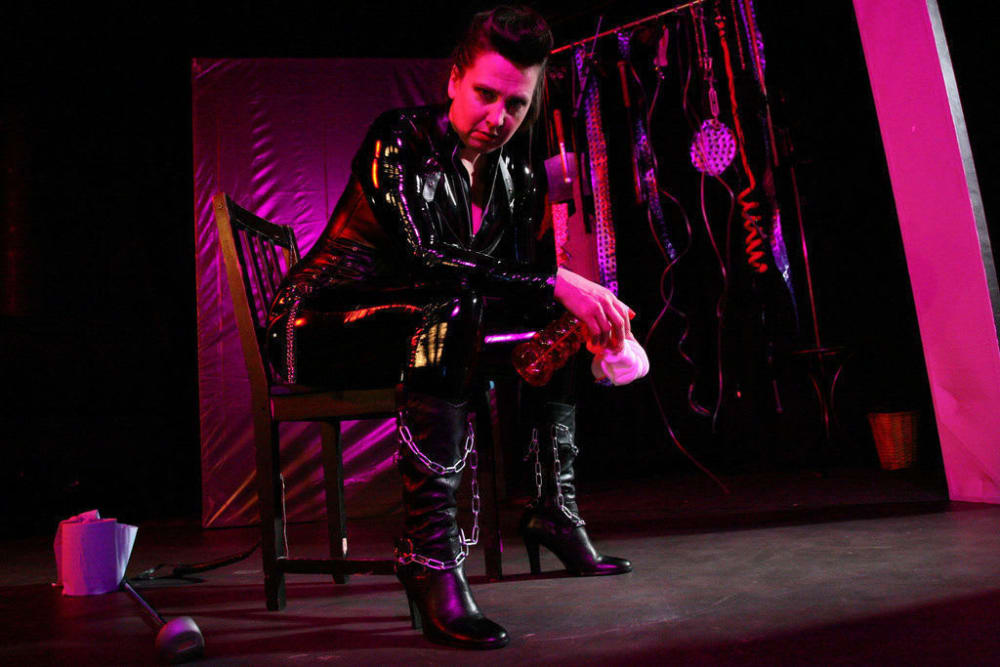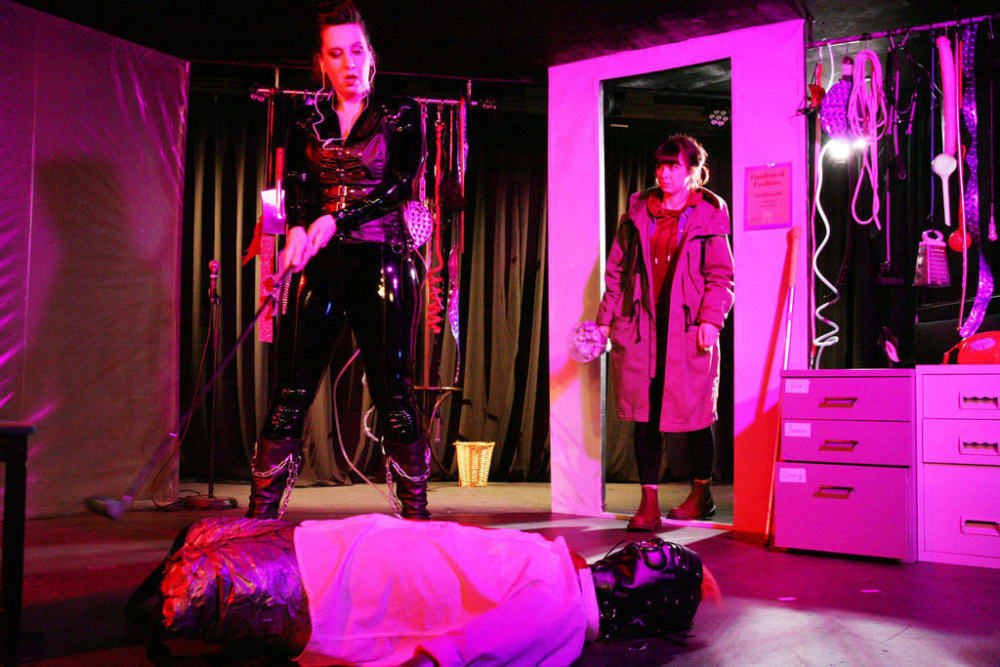 The Sherman has cleverly arranged it that World Domination, its latest co-production as part of the Glasgow-based Òran Mór's A Play, A Pie and A Pint programme, arrives in Cardiff during National Pie Week. I went for the vegan option—paneer and spinach—which was delightful.
Lesley Hart's play, in contrast, shamelessly embraces the tasteless. Set in an Aberdeen which is painted as a fading boomtown, we find ourselves in a domestic dungeon, Gemma Patchett's set festooned with ropes, chains, stirrups, and various other items which can only have been sourced from specialist outlets.
When we first encounter Louise Ludgate's Karen, clad in skin-tight PVC, she is in the process of visiting physical harm, with a golf club, on intimate areas of a dummy which bears some resemblance to Donald Trump. It being the middle of the night, she is surprised to be interrupted by a visitor—her younger sister Anna (Hannah Donaldson)—who has not been in contact since the death of their mother, two years earlier.
It quickly becomes clear that Anna, who gives off the air of an eternal student, has been living far away (11 hours on the Megabus), is something of an artist (the precise nature of her calling is not specified) and has a history not only of drug-addiction, but also of asking Karen for money, which is never repaid.
Karen, on the other hand, is happily married to a man who works on the oil-rigs, and is a proud householder and the doting mother of nine-year-old twins. She has set herself up as a dominatrix (the kind that provides physical punishment to her wealthy male clients without actually having sex with them) as a lucrative sideline and has entrepreneurial ambitions.
Inevitably, however, it transpires that the sister who appears to have it all is not quite as sorted as she claims; and that the one who has apparently messed up her life may well be the more centred of the two.
Under the direction of Jac Ifan Moore, the sisters' fractious relationship is convincingly conveyed, Donaldson initially hesitant and contrite but increasingly concerned for her elder sibling's well-being; Ludgate suitably hard-bitten, brazen and protective of the one area of her life in which she can exert control.
The movement-based scene transitions, given a techno-inflected soundtrack by Andy Cowan, offer some indication of the unpleasant reality of Karen's work; and a moment of communication with her children, via video intercom, is telling in terms of her otherwise well-concealed desperation.
Hart's dialogue is sharp and funny, with austerity politics and male fecklessness well to the fore (despite there being no men on stage). In truth, though, the plot takes us nowhere we haven't been before.
World Domination covers an admirable number of bases over its 45 minutes; the ending, however, seems a little abrupt and overly neat. Nevertheless, there is much here to enjoy and identify with.
Reviewer: Othniel Smith