World Without Us
Alexander Devriendt, Valentijn Dhaenens, Karolien De Bleser, Joeri Smet
Ontroerend Goed
Summerhall
–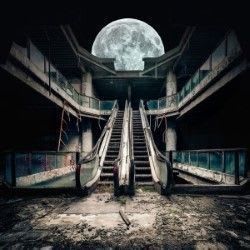 Under Alexander Devriendt, Belgian company Ontroerend Goed always creates challenging works and frequently hit dizzying heights.
Even by its standards, World Without Us takes a radical, anarchic view of contemporary existence.
Presented at this performance by Karolien De Bleser, the 75-minute monologue starts from a terrifying but plausible assumption.
What would happen if humanity deserted (or was removed from) the world. This sounds like a simple enough party game but requires ingenuity to take all of the potential hypotheses to their logical conclusions.
The magic of this production is that it does just that, considering buildings and aircraft during centuries bereft of the human race and even the rats who relish their initial freedom.
A quiet but gripping piece ends with a series of memories drawn from a time capsule sent into space by Jimmy Carter almost 40 years ago, which feels very dated but adds little to a piece is otherwise close to perfection.
The performer seems fluent, though part of the time she appears to lip-synch, while the lighting or otherwise adds to the intellectually deep but sinister impact of a strange and intoxicating theatrical experience.
Reviewer: Philip Fisher