Woyzeck
Georg Büchner, in a new version by Jack Thorne
Old Vic Theatre
–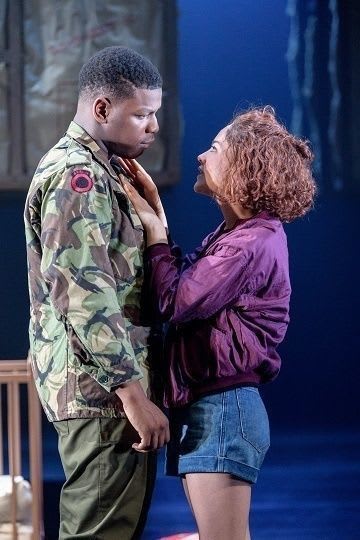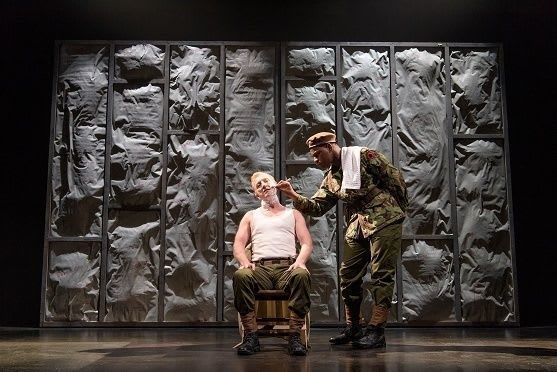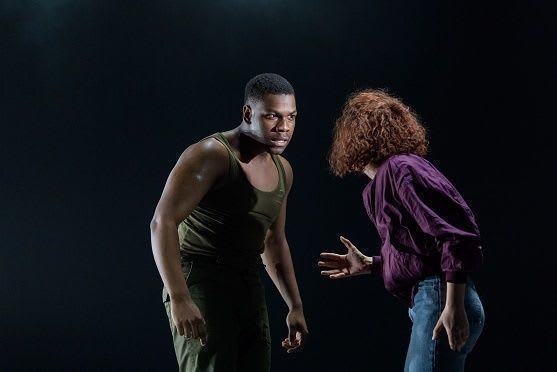 Jack Thorne is arguably the hottest playwright in the world at this moment. That statement may seem bold but since Woyzeck represents a stop on the journey between Harry Potter and the Cursed Child, which is heading for Broadway where his King Kong will also appear, it seems a fair proposition.
Georg Büchner's raunchy, dystopian horror story is a chameleon of the kind that others love, since it seems capable of adaptation to almost anyone else's tune, as has been demonstrated so often throughout the 180 years since the piece was written.
Jack Thorne has re-imagined it in Berlin as the British army stands by observing Communism breathing its last as Pope John Paul II recovers from an assassination attempt i.e. in 1981.
John Boyega who leapt to fame in Star Wars takes the title role and works wonders under the direction of Joe Murphy. He starts out as an army grunt with the kind of loving, optimistic outlook generally only found in hard-core religious cults.
He works hard but is buoyed by love for Marie, his Northern Irish Catholic girlfriend played by Sarah Greene, and their baby.
Army life isn't too tedious thanks to the Woyzeck world view and also the company of Ben Batt playing his randy pal, Andrews.
Class impinges on two connected fronts. First, Steffan Rhodri is patrician Captain Thompson, who thinks nothing of using Privates as cheap labour and, at the same time, patronises them from somewhere deep in his subconscious.
Nancy Carroll as his wife Maggie does a nice job of looking down her nose at the less fortunate but nevertheless swiftly succumbs to a sex drive that can be quite frightening. In Woyzeck's eyes, she additionally becomes a surrogate for his unloved and unloving, frankly slatternly Mother, portrayed by the same actress.
What had initially given the appearance of a wry commentary on the Cold War and British attitudes 35 years ago transforms into a literal nightmare, as financial distress and a wish to provide for his family drives the protagonist to volunteer for a medical experiment.
This (or maybe his own nature) drives the young soldier into a hellish descent, enabling John Boyega to strut his stuff in fine style as madness triumphs over love, not to mention any kind of rational thinking or behaviour.
This new version of a classic may be blunt but it is always remarkably clear and logical. With the big names on both sides of the curtain and some strong performances, Jack Thorne's latest theatrical foray seems like a sure-fire hit.
Reviewer: Philip Fisher