Write Now 6 Runners Up: Talking To Alice / Dog Country
Lucinda Burnett and Joseph Wilde
The Jack Studio Theatre / Write Now 6
The Jack Studio Theatre
–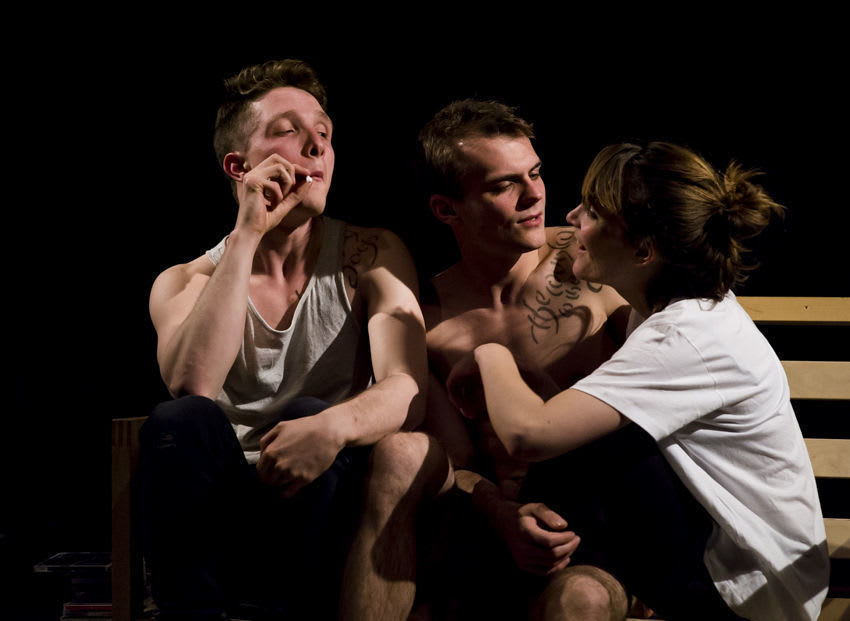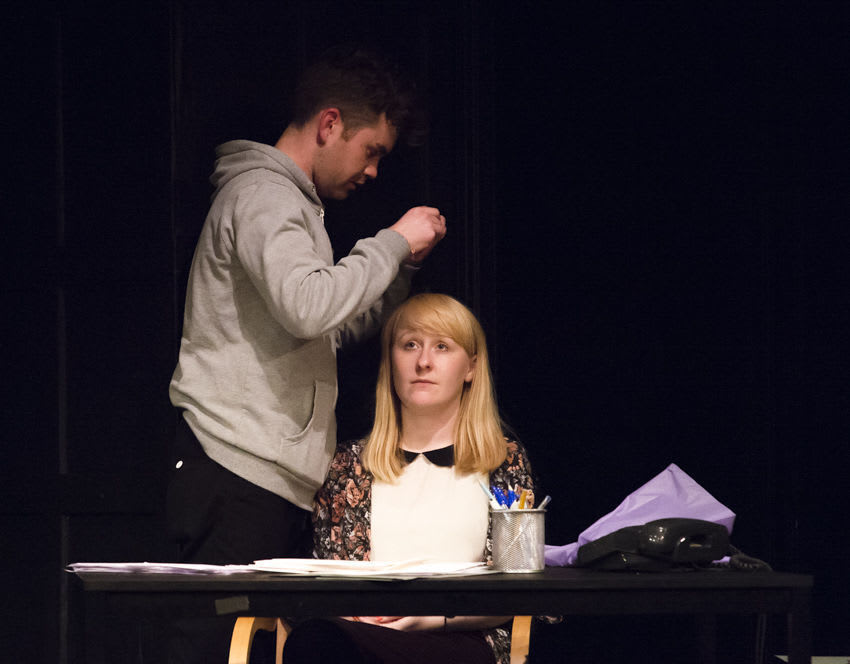 The two plays chosen to have rehearsed readings in this year's new writing festival at The Jack, Write Now 6, are of exceptional quality.
Talking To Alice is by Lucinda Burnett, a member of the Old Vic New Voices company who has been involved with the Future Perfect attachment at Paines Plough Theatre and holds an MA in Advanced Theatre Practice from Central School of Speech and Drama.
Her play concerns Adam, a young adult with mental health issues, and trainee social worker Harriet, who is entrusted with his care.
The plot reveals a health care system that fails both its patients and the people who care for them and, whilst the story of a trainee social worker being left to flounder with a too–heavy case load is a tragic inculpation of an under funded, mis–directed service, it is the relationship that forms between Adam and Harriet that is at the heart of the work.
Burnett has provided two believable characters in Adam and Harriet. The way he expresses himself, his inability to cope with life changes and his compulsive, sometimes violent, behaviours are such that we understand Harriet's frustrations as she struggles to do more for and with Adam than just tick the right boxes on the forms and write up her course work.
It is when Harriet leaves the bureaucratic line that she makes the most progress with Adam and their nascent rapport is palpable and her increasing confidence engagingly apparent.
However, as caring and hard-working Harriet becomes increasingly weighed down by the pressure of work and studies, and in the absence of support from her similarly overworked supervisor, the writing is on the wall.
Close to the edge and under provocation, Harriet commits one of the great taboos and the downward trajectory of her career and his care is instant, tragic and brutal.
Although one feels for Adam, as the career of a caring, diligent and effective social worker is written off, all her endeavour gone for nothing, it is Harriet's loss that is the greater tragedy.
It is testament to Royal Court and Chichester Festival Theatre Young Writers Programmes graduate Joseph Wilde's writing that Dog Country continues to linger in my mind a theatre-filled week after the event.
It is not just the compelling narrative of the piece but its execution that makes the play a stand-out.
In Dog Country, Mike and Trish meet by chance after some ten years. They have been differently damaged by experiences from their past, which are revealed in a non–linear narrative with their younger selves, played by different actors.
The effect is of two stories running alongside each other rather than one account interspersed by flashbacks. A further consequence is that the storyline keeps moving forward even when going back in time. It makes for a very absorbing watch.
Mike, who had gone by the nickname Pigeon, as an adult is a changed person: the dope–head drummer in a band has been through re–hab and now has an orderly, regimented life.
Germ—as Trish was known in her youth—had been inspired by education as her route away from her mundane surroundings; she had been scholarly and ambitious, her enthusiasm for life clearly one of the things that attracted her boyfriend, the less focussed Hotspur, to her.
As Trish, she has the energy and forcefulness of her younger days but she has lost her compass and when she fails to see Mike suffering from their overlapping pasts, her single-mindedness takes a destructive course.
Trish inveigles herself into Mike's house and then brings home Jez, a young man resembling Hotspur and comes onto him in a manipulative and predatory way.
In act one when Germ says, "I'm going to land on the world like a fucking bomb", it is the most understated of signposts to the second act that sees Trish's increasingly disturbed behaviour take a guilt addicted revenge on Mike.
As everything moves towards free-fall, Germ takes the place of Trish, or Pigeon that of Mike, in well-crafted scenes that show how the past defines our present, no matter how much we change.
Mark Leipacher directs an excellent cast in this captivating play by Joseph Wilde. I shall be looking out for his future work.
Reviewer: Sandra Giorgetti