Write Now 6 - Starters for Ten
Joe Murphy and Joe Robertson, Maximillian Singh Gill, Ian August, Nick Myles, Tom Harvey, Chris Paxton, Judy Upton
The Jack Studio Theatre/Write Now 6
The Jack Studio Theatre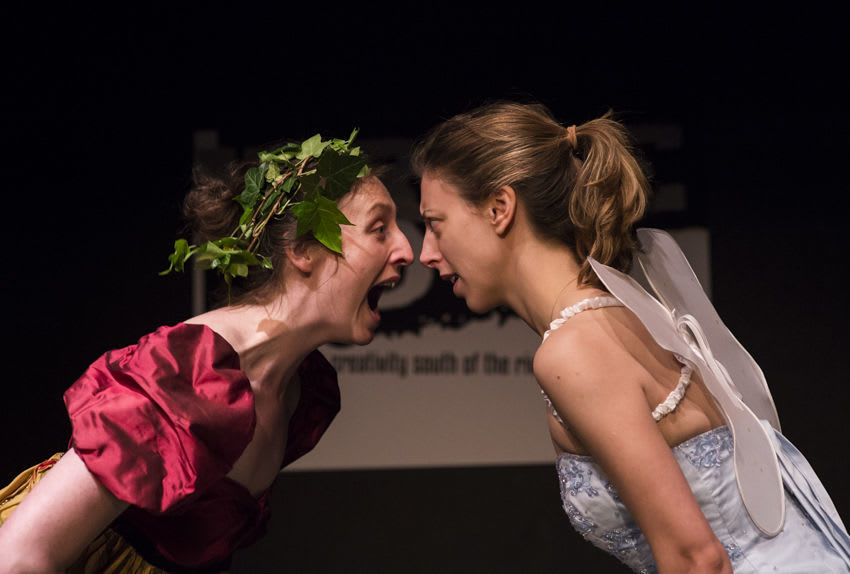 Write Now, the new writing festival at The Jack Studio Theatre in Brockley, got underway with an evening of shorts, Starters for Ten, on the theme of Lead Us.
Unlike the main body of the festival where writers must have a connection to south east London, submissions for Starters for Ten can and do come from an international field and in this instance two of the seven ten-minute plays are by, coincidentally, Americans.
The Jack is to be applauded for the high standard of writing that emerges from its Write Now initiative, and this year especially for its compilation of plays which would struggle to be more varied in their approach to leadership.
I enjoyed the increasingly vicious rally-style transfer of power between the two protagonists in Nick Myles's Roleplay and the surreal look at local government which had snow-covered roads gritted with chocolate cornflakes in Judy Upton's True Grit, even though this was probably the play that spoke least to me.
The most thought-provoking and immediately relevant of the collection is Footprints by Joe and Joe which grasped the homogenisation of messages in a media-led personality obsessed political landscape.
I really liked this piece which also provides the best performance of the evening from Daniel Brennan whose other contribution to the evening is to direct two hander, The Catch. This is by Tom Harvey, the winner of last year's Write Now Festival for his play Pool.
Although the characters in Harvey's play are amongst the most stereotyped, I found its treatment of trust to be one of the most persistent echoes from the Starters for Ten plays.
Queens of the Realm by American Ian August is wickedly witty and very entertaining in its lambasting of the trappings of royal office and showing up the hollowness of monarchic power without ever saying a word about any of it.
Chris Paxton's The Soldier is an interesting use of the gaoler and the gaoled formula involving an ex-soldier guarding an autocrat being tried for war-time atrocities. There are some strong moments in this play and I would urge Paxton to see if he can develop it into a one-act.
Also set in a repressive regime is Four Interrogations by US writer Maximillian Singh Gill. It looks at the power of a single demonstrator's ability to marshal the crowd with a defiant song.
More evidence that nice things come in small packages.
Starters for Ten were Footprints by Joe Murphy and Joe Robertson, Four Interrogations by Maximillian Singh Gill, Queens of the Realm by Ian August, Roleplay by Nick Myles, The Catch by Tom Harvey, The Soldier by Chris Paxton, True Grit by Judy Upton.
Reviewer: Sandra Giorgetti