Write Now 7 - Shorts
Heidi Hammond, Sophie Cairns, Sami Ibrahim, David Tarbuck, Mark Harvey Levine, Natasha Berger, Gemma Mills McGrath
The Jack Studio Theatre/Write Now 7
The Jack Studio Theatre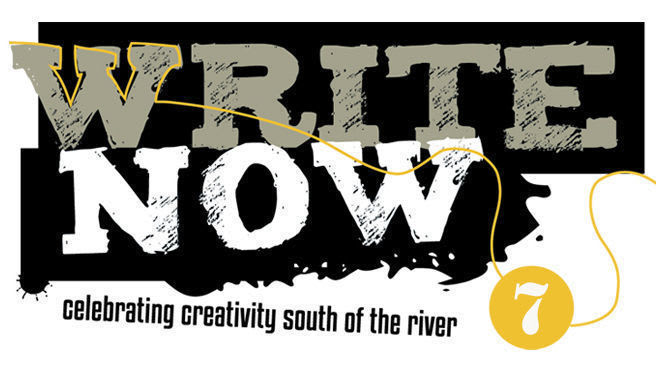 The Jack Studio Theatre has now been flying the flag for new theatre writing in South East London for seven years with its annual Write Now festival which has become one of the look forward to events of my theatre going year.
Launching Write Now 7 is an evening of Shorts themed this year on Fight or Flight?
Like a tray of hors d'oeuvres, these seven plays covering some 90 minutes whet the appetite for what is to come, yet also leave their own mark.
The very short opener, Number's Up by Heidi Hammond, about a mother and her daughter fleeing an abusive partner, and Carnivore, about a starving community in a war zone by Sami Ibrahim, both strike me as being promising and worthy of expansion.
Both writers made ambitious choices in selecting these situations for a short format piece of writing but both are able to achieve a moment of tension; in Ibrahim's work I particularly liked the friction between holding a gun and holding a gun and being willing to pull the trigger.
Début piece by David Tarbuck, The Bird in the Sky, centres on something similar, the decision of a drone pilot to launch the weapon.
Whilst I wasn't convinced that it is the pilot's decision to make, I really enjoyed the badinage between the two pilots, illustrating a situation in which such a thing had become normalised and even wished for in the hours of boredom endured in the job. Tarbuck needs to keep writing and exploit his ability to make serious points with a light touch.
Humour is at the core of Superhero in which shy Rachel finds excuses to speak to her insecure neighbour Leonard who eschews that persona in preference to a burgeoning superhero character in which he is not the loser he thinks himself to be.
At the end of this extended gentle comedy sketch (with endearing performances from Dora Jejay and Simon Kent), Leonard is revealed a true hero as, in giving up his blue Y–fronts with matching washing up gloves and mask to Rachel, she find her inner superwoman.
There are laugh out loud moments too in Gemma Mills McGrath's touching The Reunion.
In this standalone third of an as yet unproduced trilogy, Eammon is invited for a drink by Janey 25 years after she stood him up at the altar.
Mills McGrath's Botticelli's Angels won her a runner-up slot in the 2014 Write Now Festival and this short does not disappoint in its wake, though one or two of the similes glare rather than glisten.
The two strongest pieces for me are each a difficult watch.
In Nothin' Goes Off Unplanned, inner city teenager Jade is in trouble, full of attitude and anger.
Faced by an educational welfare worker who needs to get to the truth about a girl–gang assault, Jade's loyalties are conflicted and she fights like a cornered cat, scratching out at the person trying to help her, spitting out vitriolic answers in a deliberately grating, ugly argot.
Sophie Cairns's efficient writing quickly and effectively presents a credible, wretchedly hopeless situation. Sydney Aldridge ably delivers Jade's raw frustration.
Robert Metson delivers a powerful and thoughtful performance as Jonah in writer Natasha Berger's first produced play.
The monologue, I'll be Seeing You, is written in the first person and takes us from the disappearance of Jonah's teenage sister to when he believes he has seen her online years later.
With dark tones and a gripping narrative, I'll be Seeing You is a moving look at the human need for closure.
This is a well–crafted piece of storytelling and I hope scriptwriter and film maker Berger keeps writing for theatre.
This seven winning short plays are:
Number's Up by Heidi Hammond
Nothin' Goes Off Unplanned by Sophie Cairns
Carnivore by Sami Ibrahim
The Bird in the Sky by David Tarbuck
Superhero by Mark Harvey Levine
I'll be Seeing You by Natasha Berger
The Reunion by Gemma Mills McGrath
Reviewer: Sandra Giorgetti