XENOS
Akram Khan
Akram Khan Company
Sadler's Wells
–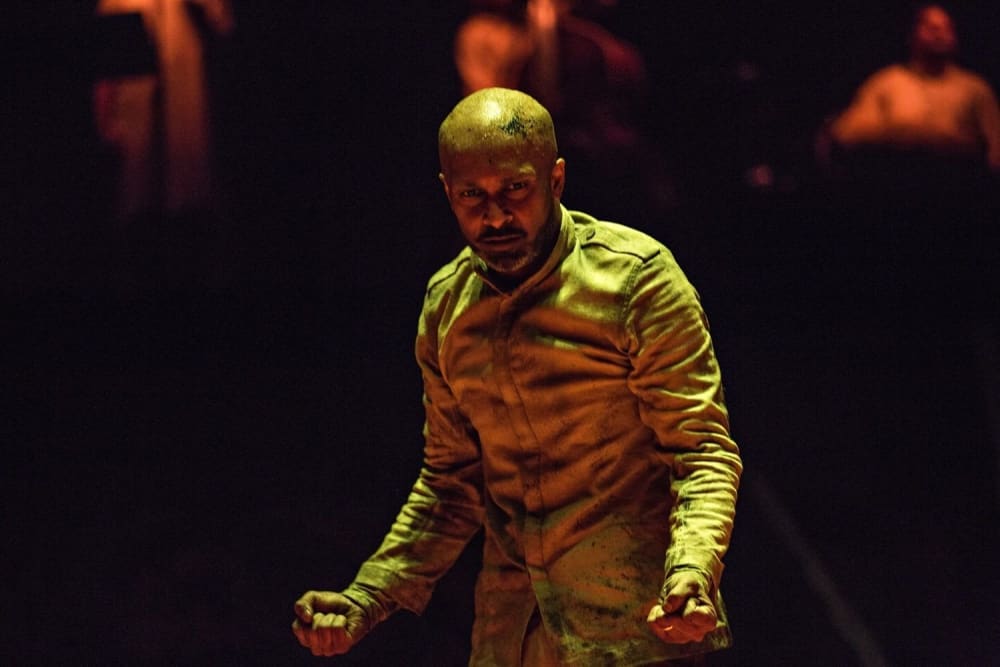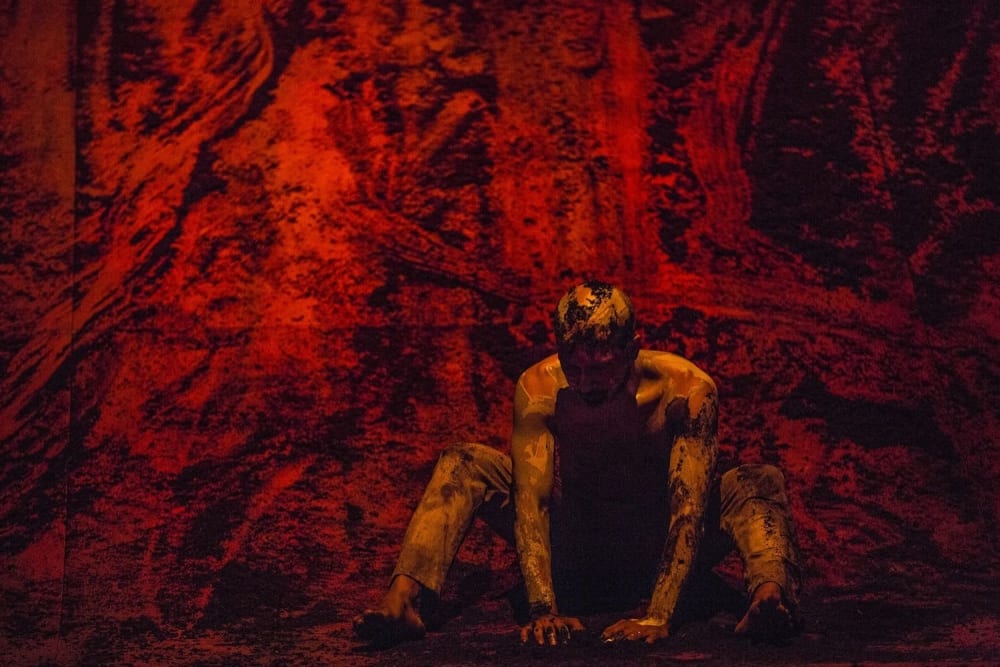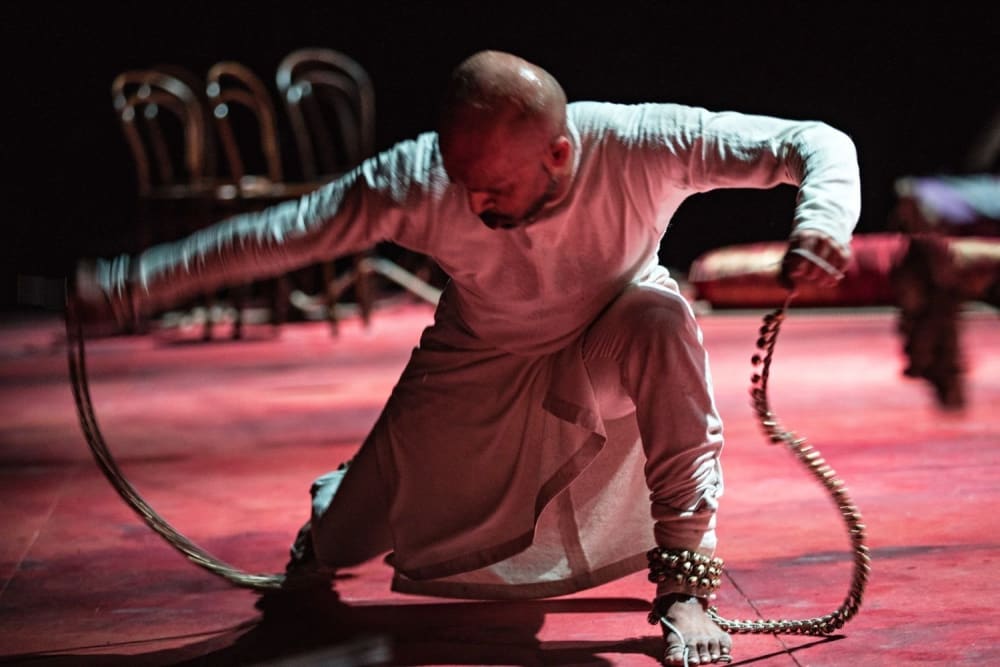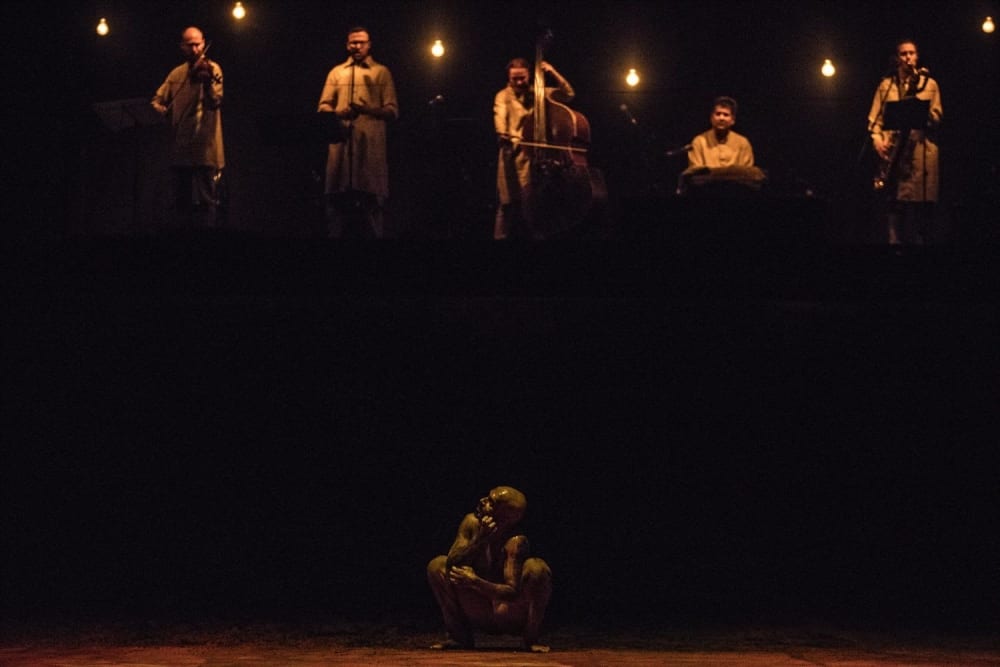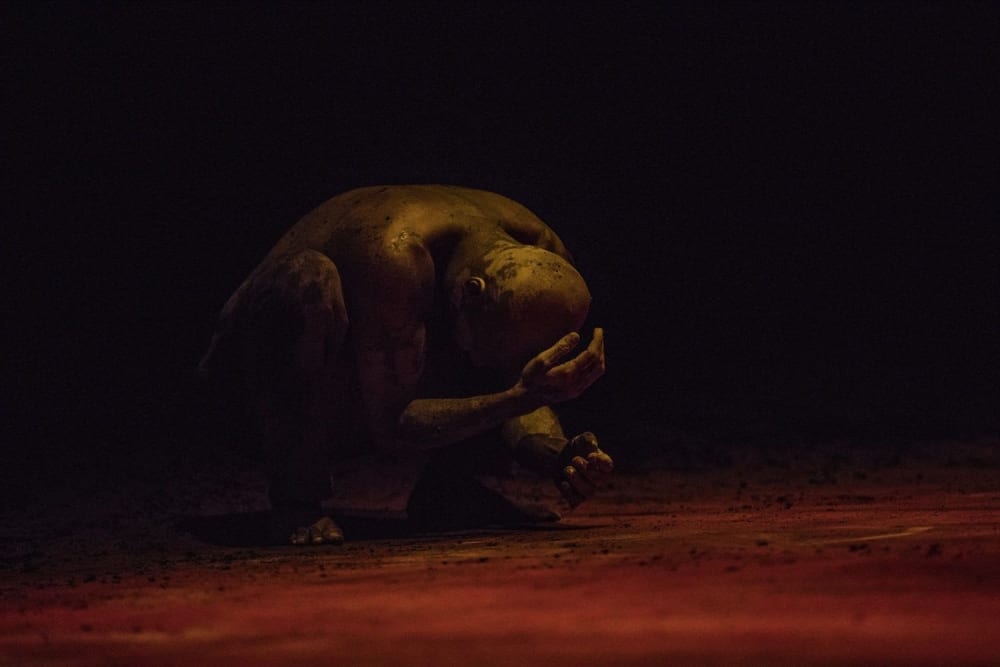 Akram Khan's revival of XENOS, created and first performed in 2018 to mark the centenary of the First World War, is nothing short of a staggering fire-pit of emotions that is strangely uplifting given the themes of brutality, racism, forgotten soldiers and loneliness.
Set against a barren landscape, XENOS, Greek for foreigners or fear of strangers, presents a stark view of humanity that sits uncomfortably in the laps of post-Brexit audiences, circling around ideas of difference.
Driven by the feeling of being an outsider, Khan makes it clear from the outset that XENOS is a personal journey, an exploration of the dance artist's Bangladeshi identity and the plight of other colonised people. It's also deeply meaningful that it was created as his last performance before retiring as a dancer, even though, three years on, he's still in the spotlight.
Khan simulated his own story with archives of colonial soldiers fighting on behalf of the Empire. Over four million soldiers fought in the war and their stories have not been written into history. Here, the forgotten ghosts of history are given voice.
The piece begins gently enough. As the audience enters the auditorium, there's a concert with Indian classical music strumming on stage bathed in peachy light. All feels harmonious and casual. It could be a scene from a wedding or recital but such peace soon spirals into something far more harrowing.
Mirella Weingarten's dramatic set diminishes Khan in stature as he teeters across the top of an elevated slope set, tumbles down, rises upstage and then stumbles into unsettling angles bound in thick rope and chains. At one point, he unties a string of ankle bells like shackles—he's a caged animal released with nowhere to go.
Khan then unleashes his characteristic blend of classical Indian dance and contemporary moves that spill into a seamless flow. His gestural range sweeps from angst and abused soldier to prisoner standing spine straight to attention—eyes wide one second, then bent over cowering the next. A pair of hands and feet battle it out against a temperamental musical score, fighting for air, then finally defeated.
Vincenzo Lamagna's striking sound design fuses the drama with a mix of live music, sounds and classical scores, where the musicians are situated in a glass box hovering high above the set. There's dog barking and jolting gunfire, building a sense of impending doom. Then, in a throwback to colonial days, a large gramophone speaker sits on top of the elevated stage, blasting out names of dead soldiers.
Words in a voice-over are scattered into the musical score, often in time to the rhythm of the drum. At one point, we hear, "This is not war. It is the ending of the world." written by a wounded soldier in 1915. At another, "I've killed, and been killed, and again I've killed."
Whether the Prometheus myth that inspired Khan to create this piece is understood or not as it's somewhat buried, he brilliantly builds a landscape of torment through intricate gestures as a means to express the mythical hero's tale of repetitive pain and suffering mirroring the millions of forgotten heroes.
The last few minutes of performance is perhaps the most powerful. Khan is titanic as a singular force capable of rousing such power through exquisite choreography backed by stage design that practically erupts before our very eyes.
An avalanche of stones—pinecones close-up come tumbling down the elevated stage out of nowhere. The set burns angrily in volcanic red as Michael Hull's beautiful fierce lighting glowers —a nod to high modernist expressionism found in colour purist paintings.
Ghostlike, as if stepping out of the dramatic lighting from another realm, Khan appears, part-vision, part-human, stripped near naked and covered from head to foot in dust. He stamps, ripples and writhes as the white dust is thrown around him like ashes from the fire.
This evening is about dance and its ability to project pain and human suffering through body stories. Khan, despite professing that his body is failing him, has a unique and rare ability to distil the human experience through movement and if this really is his final swansong, then it's a fitting tribute in a remarkable performance that will live on in memory.
Reviewer: Rachel Nouchi