Yes! Reflections of Molly Bloom
Adapted by Aedín Moloney & Colum McCann from the novel Ulysses by James Joyce
Irish Repertory Theatre
Irish Repertory Theatre, New York
–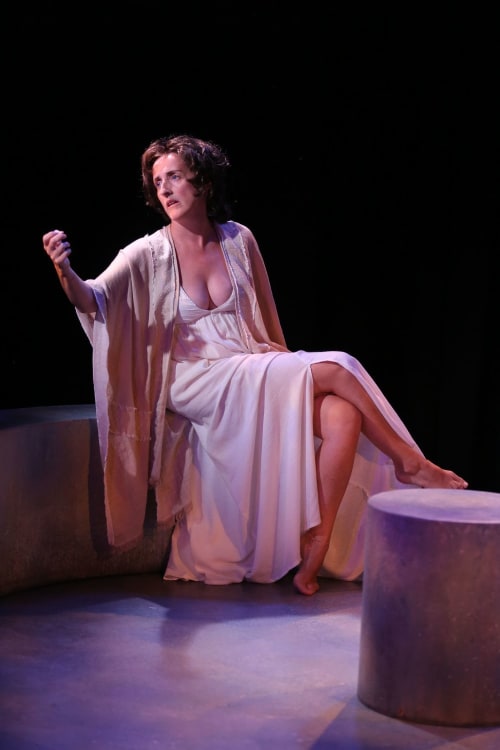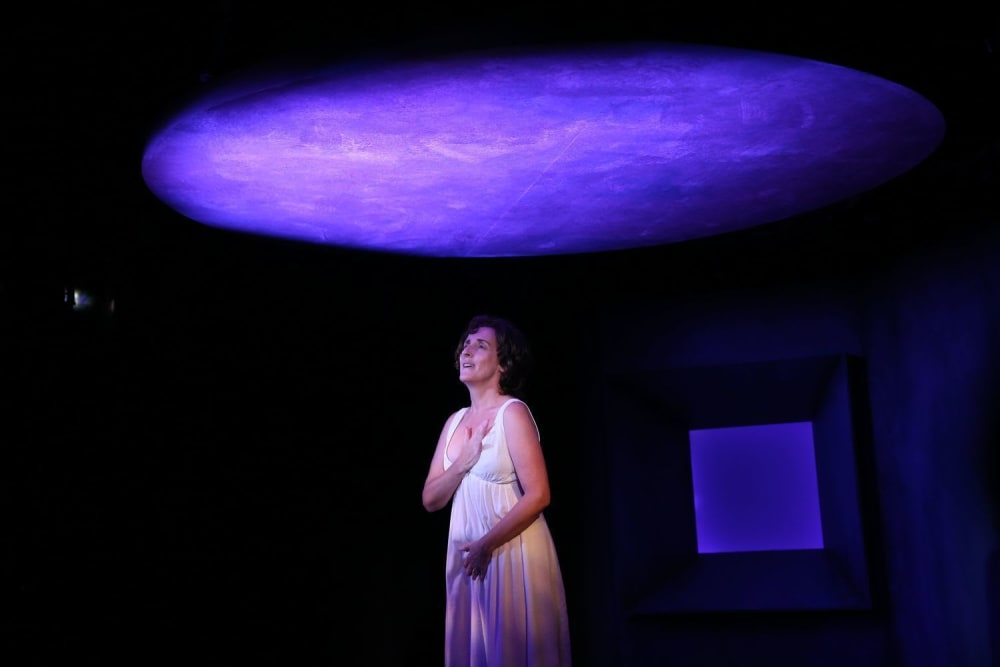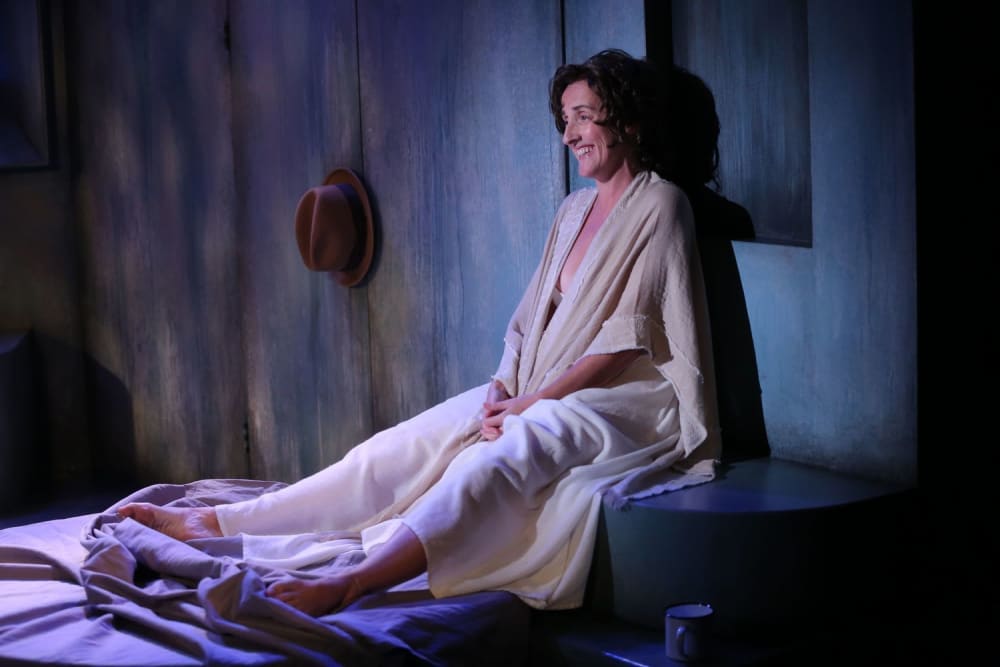 James Joyce might have written an epic novel about one day in the life of Leopold Bloom but many would regard his wife Molly Bloom as an equally vibrant creation.
In 2019, Irish Rep presented this solo performance by co-adapter Aedín Moloney on stage. It depicted the legendary Bloomsday, June 17, 1904, from the female perspective.
Now from Miami, Florida, accompanied by evocative musical compositions from Paddy Moloney who presents clever pastiches to back up the text, she recreates the 90-minute monologue via digital media for the enjoyment of viewers around the world.
In a nightdress, the actress tells Molly's life story from a stylish, imponderably modern white bedroom, adorned with numerous candles, elaborating a singular philosophy during a long dark night waiting for her husband to return from a drunken revel.
Like many a working wife, Molly Bloom has dual concerns. First, she needs to overcome the dissatisfactions that arise from her day-to-day work nursing. Secondly, and arguably far more trying, is her suspicion that her womanising husband, Poldy, has his eye and possibly rather more on another woman, although who and how serious the pursuit might be remains unknown.
Molly is hardly shy and retiring herself, only too happy to fantasise about the pleasures that she could enjoy with bold Blazes Boylan or, failing that, what was not in those days yet known as a 'toy boy'. From this detailed, stream of consciousness depiction, Molly Bloom, from youthful days in Gibraltar onwards, can be characterised as a raunchy romantic, loving men and life but also aware of what she is missing.
Thanks to a wonderfully filmed production, viewers are able to appreciate both the way in which the actress embodies her subject but also relishes James Joyce's poetic language as Molly expresses herself so candidly.
No director is credited and therefore it must be assumed that Aedín Moloney is behind a carefully choreographed performance that will entrance but also amuse and maybe even shock viewers.
Tickets are free but must be booked in advance. Ideally, the theatre would welcome donations of $25 for individual performances and $100 for the season. The performance schedule is as follows (add on five hours for UK)
Tuesday, January 27, at 7PM EST
Saturday, February 2, at 7PM* EST
Saturday, February 14, at 2PM EST
Thursday, February 17, at 8PM* EST
*open captions
Reviewer: Philip Fisher