Yokes Night
Scott Lyons
Stay Up Late Collective
Pleasance Courtyard
–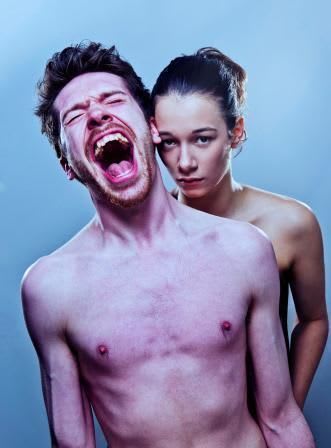 It may only last 45 minutes but Yokes Night is a fine play, performed to perfection by playwright Scott Lyons and Zoe Forrester from E15 Acting School.
Viewers will inevitably be reminded of Enda Walsh's Disco Pigs, as they watch a young Irish couple wreaking havoc in the name of love.
Harry is a born loser, though at least he has a job. Nirvana for him is Yokes Night, the day last year when Irish law changed to make all drugs legal, even hard ones.
He decides to celebrate with a night of clubbing and falls over hot Saoirse, a bold but possibly lost soul.
They get on well and, after a night of camping, she tells him a sob story that cries out for revenge.
The ensuing scenes come straight from a horror movie but are evoked well in Jesse Briton and Dimitris Chimonas's simple production that races along to a satisfyingly enigmatic conclusion.
Reviewer: Philip Fisher