You for Me for You
Mia Chung
Royal Court Theatre Upstairs
–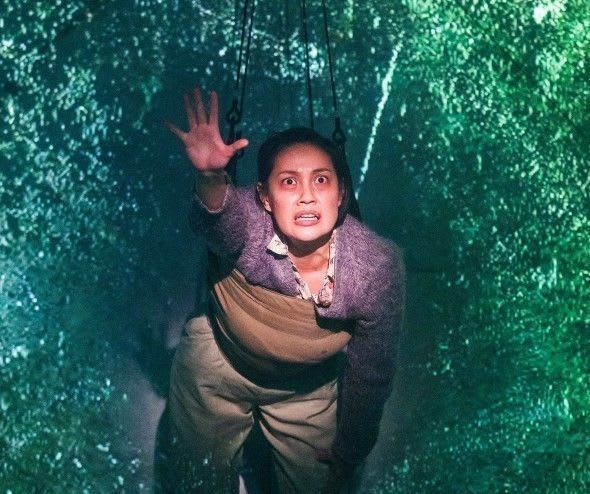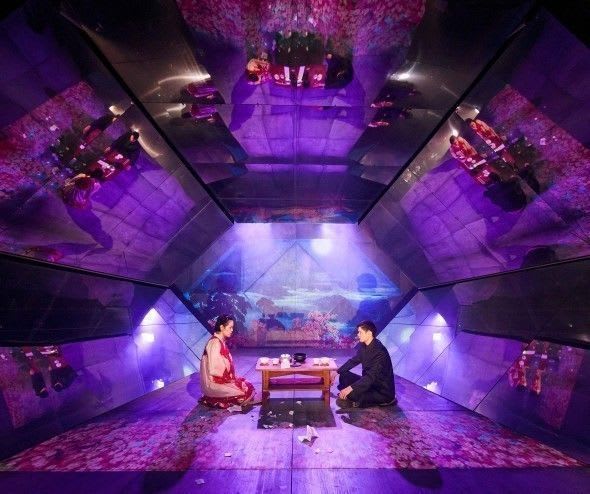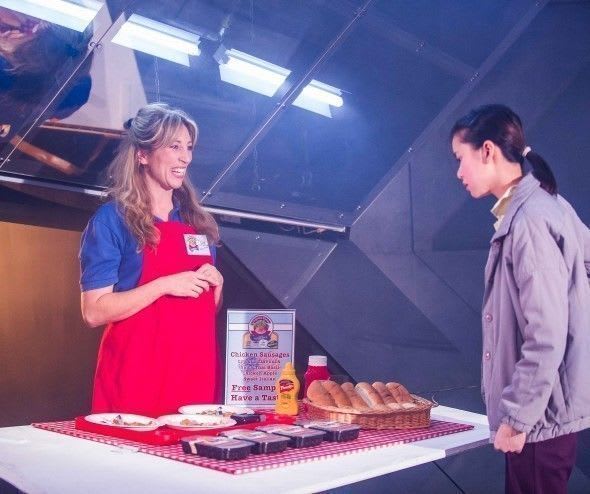 As communism has receded from Eastern Europe, there are few countries that are so closed to our minds as North Korea. The Asian dictatorship feels like a throwback to the days when many believed (or feared) that this might be the way ahead for us all.
In 90 minutes, Korean-American playwright Mia Chung with considerable assistance from director Richard Twyman tries to give viewers an impression of what life is like in the country, comparing and contrasting it with the immigrant's experience in New York City.
This is achieved by following the fortunes of a pair of North Korean sisters, initially seen fighting over who can eat less of a paltry rice dinner.
Gradually, we learn that the older Minhee, played by Wendy Kweh, had been the wife of a senior party official with a 10-year-old son. The youngster had committed a crime against the state (possessing DVDs from the South) and was sent for "re-education" with fatal consequences.
As the play starts, Katie Leung as her sister Junhee can look forward to the pleasures of life in a tyrannically controlled state but elects escape, impressively conveyed by clever use of Tal Rosner's computerised video images on a Jon Bausor-designed hexagonal set with five of the sides mirrored and walls magically opening as required.
Minhee is left behind in a terrifying well, re-living her past and in doing so, painting a chilling portrait of North Korean existence.
Junhee though makes it to New York and gradually begins to go native. These scenes are enhanced immeasurably first by Daisy Haggard's Liz, who is a colleague at the hospital where the new immigrant works as a carer or nurse.
To convey the confusions of life in a strange country, Liz's speeches start out sounding like gobbledygook but, as months and then years pass, more and more real words emerge from the morass of sound.
That is not the only surreal touch in a play that borders on magic realism, since the hallucinations induced by starvation for Minhee can be distinctly odd, involving amongst other odd incarnations, a martial frog, trees with ears and musical rice.
Reluctantly, Junhee also meets and eventually falls for Paapa Essiedu's Wade, a recent arrival from Alabama who seems almost as lonely as she is, always patient and willing to answer her constant questions about American culture and behaviour.
Quite what proportion of the dual stories is intended to represent the women's dreams and how much reality is not always clear in a kaleidoscopic evening that can get quite trippy.
Mia Chung has written a play that is distinguished by the performances of the two leading actresses and particularly Wendy Kweh as a woman trapped in an Asian Kafkaesque nightmare.
It doesn't succeed completely in its goals and can be rather confusing in the early stages but does provide an unsettling depiction of life in contemporary North Korea and a wittier equivalent for our friends on the far side of the Atlantic.
Reviewer: Philip Fisher