Young Frankenstein
Book by Mel Brooks and Thomas Meehan, music and lyrics by Mel Brooks, based on the story and screenplay by Gene Wilder and Mel Brooks
Garrick Theatre
–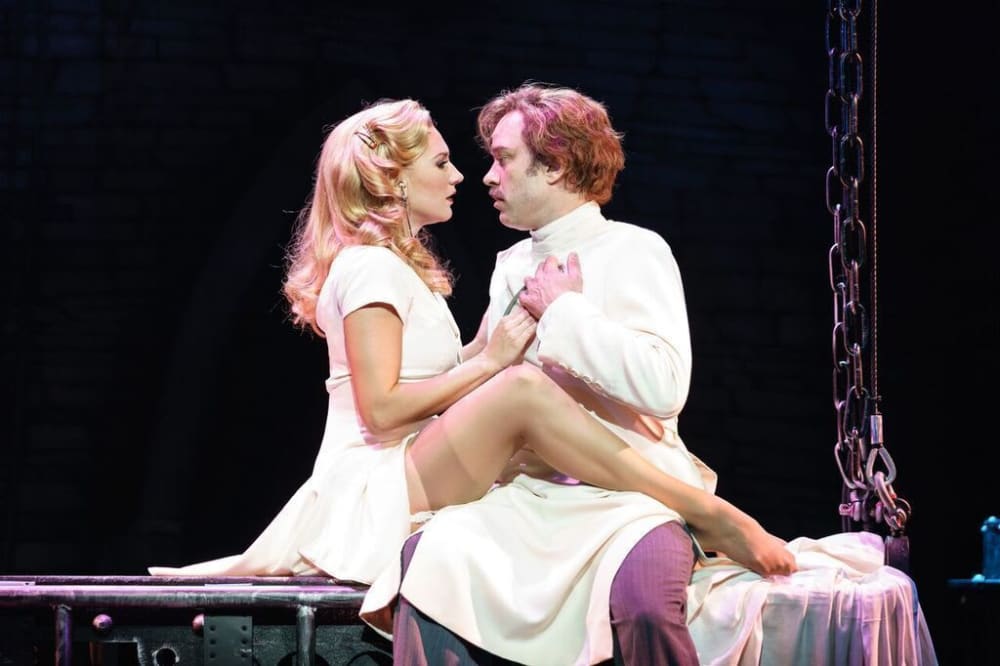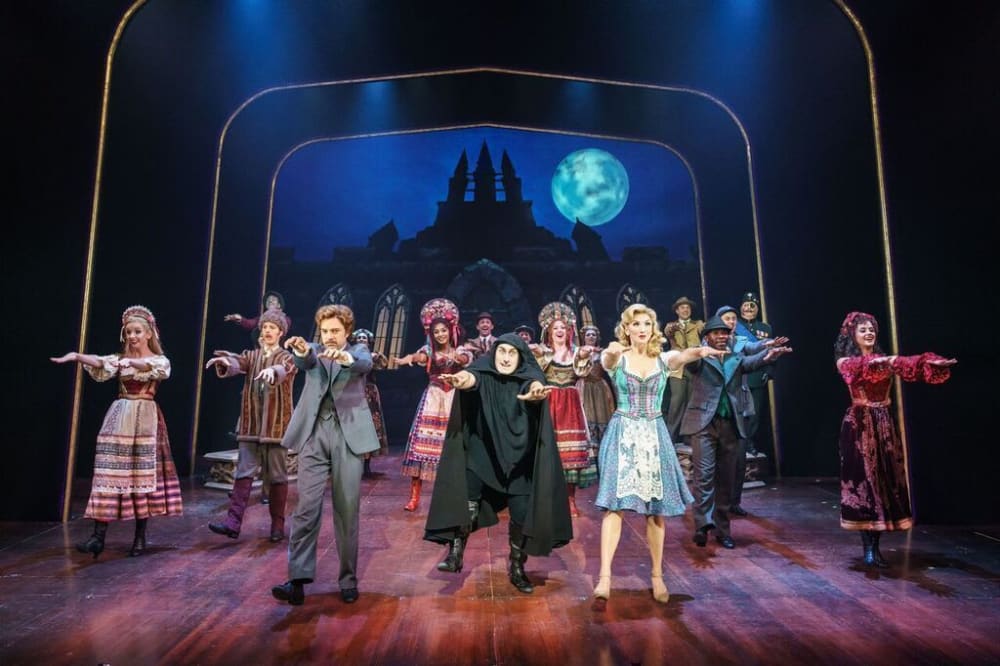 Mel Brooks (along with his collaborator on this occasion Thomas Meehan) was the progenitor of one of the best and most popular musicals of all time, The Producers.
Therefore, it is a surprise that this follow-up has taken a decade to move across the Atlantic from Broadway, where it had a respectable run.
Absence makes the heart grow fonder and Young Frankenstein, based on Brooks's cult movie from 1974, is worth the wait.
Original director Susan Stroman, who was also responsible for The Producers works with a script that has been mildly updated and anglicised but bears all of the hallmarks of Mel Brooks, who graced the opening night curtain call with a couple of quips.
The plot is simple but provides a perfect structure for comedy, along with a good measure of song and dance. The original Dr Frankenstein's grandson Frederick, played with dry wit by Hadley Fraser, is an eminent New York brain specialist until he learns of a Transylvanian inheritance.
Returning to the old country, pursued by Dianne Pilkington as his vampish fiancée, Freddy quickly falls in with a rum crowd.
First on the scene is comedian Ross Noble's Igor, a hump-backed manservant with very strange habits, a description that could almost as easily be applied to the very strange Frau Blücher, played with panache by Lesley Joseph. More welcome is Summer Strallen, a genuine triple threat, in the role of clichéd blonde sex-bomb (with a brain) Inga.
However, the main event arrives in the form of Shuler Hensley refreezing the part of Frankenstein's (third generation) monster, which he created on Broadway. He causes appropriate chaos before turning into something of a Neanderthal charmer by the end of 2½ hours of high comedy with a series of cracking jokes.
That is a good start but for a musical to have longevity it needs more and Young Frankenstein may just have what it takes.
Mel Brooks's genius lies in his sense of fun but also love of language and his lyrics, particularly in the early songs, can be dense but they are wonderful, bringing to mind Tom Lehrer and Alan Sherman.
The music comprises a varied pastiche that always allows the performers to shine in front of Beowulf Borritt's set based on simple, old-fashioned flats. The cast members make the most of their opportunities throughout the evening with highlights including a duet between Frederick and Igor, "Together Again", which returns for the encore, the hilariously un-PC "Roll in the Hay" featuring the same duo alongside Inga and Frau Blücher's witty rendition of "He Vas My Boyfriend".
Miss Stroman built her reputation as a choreographer and, while the dance does not overwhelm a show that suffers a little from the Garrick's relatively small stage space, she pulls out all of the stops for the big production number, "Puttin' on the Ritz", which is really spectacular.
If what you look for in a musical is good natured fun, innumerable laughs and a nice simple storyline delivered by a talented cast who can sing and dance with the best of them, then this could be an ideal show to cheer the family in the run-up to Christmas.
Reviewer: Philip Fisher