Yours for the Asking
Ana Diosdado, Translated by Patricia W. O'Connor
Orange Tree, Richmond
–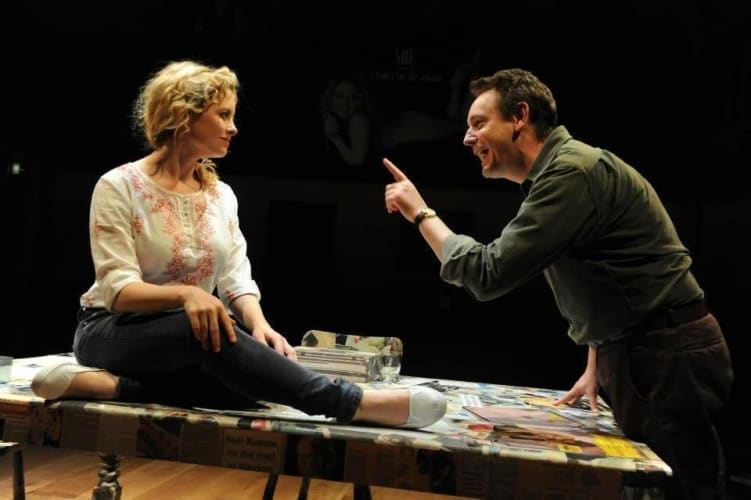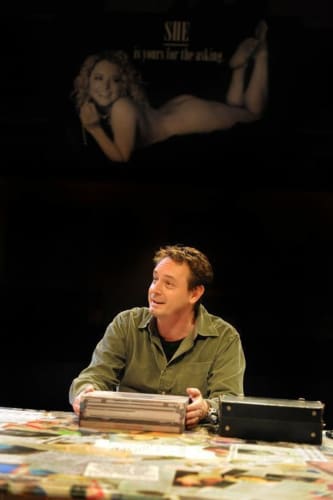 In the early 1970s when this allegorical nearly-thriller was written, Ana Diosdado was pretty much Spain's only female playwright.
While not necessarily of the same quality, Yours for the Asking has connections with two writers championed by director Sam Walters at the Orange Tree, Martin Crimp and Vaclav Havel.
The play centres on a journalist Juan played by Steven Elder and his new subject, Mia Austen as model Susi. Juan is a weary cynic who might have become that way while a political prisoner, while the girl is likened to the Loch Ness Monster in a rare moment of insight from Juan's irritating colleague James Joyce's Manny.
In the early stages, as many as three scenes overlap as we begin to learn why an interview with Susi is so saleable.
The blonde was the face (and body) of a perfume called "She" who should (and would) have been made, had the product not poisoned and killed three children. As a consequence, refreshingly innocent Susi became a pariah.
Her initial meeting with Juan has a comic element that soon becomes a metaphor for Franco's dictatorship as the journalist is trapped in a lift and begins to conduct the interview while captive. From his cage, he charms the diminutive beauty so that when he is finally released, love and intrigue develop.
In tandem, their passion and the story move forwards with hints of darkness in the person of a coroner, clearly requiring a death to justify his presence.
By the end of a little over 2½ hours, Miss Diosdado has presented some cleverly sub-samizdat views on her country under the guise of an exploration of celebrity, journalism and love in adversity, the whole symbolised by collage furnishings designed by Katy Mills, that could well eventually find themselves exhibited in a gallery, such is their novelty.
The problem with this work is that the text can be laboured and repetitive but even so, it contains flashes of wit and inventiveness that justify the patience required to see the evening through to the novel twist in its tail.
Reviewer: Philip Fisher