Youth Without God
Christopher Hampton, based on the novel by Ödön von Horváth
The Coronet Theatre
The Coronet Theatre
–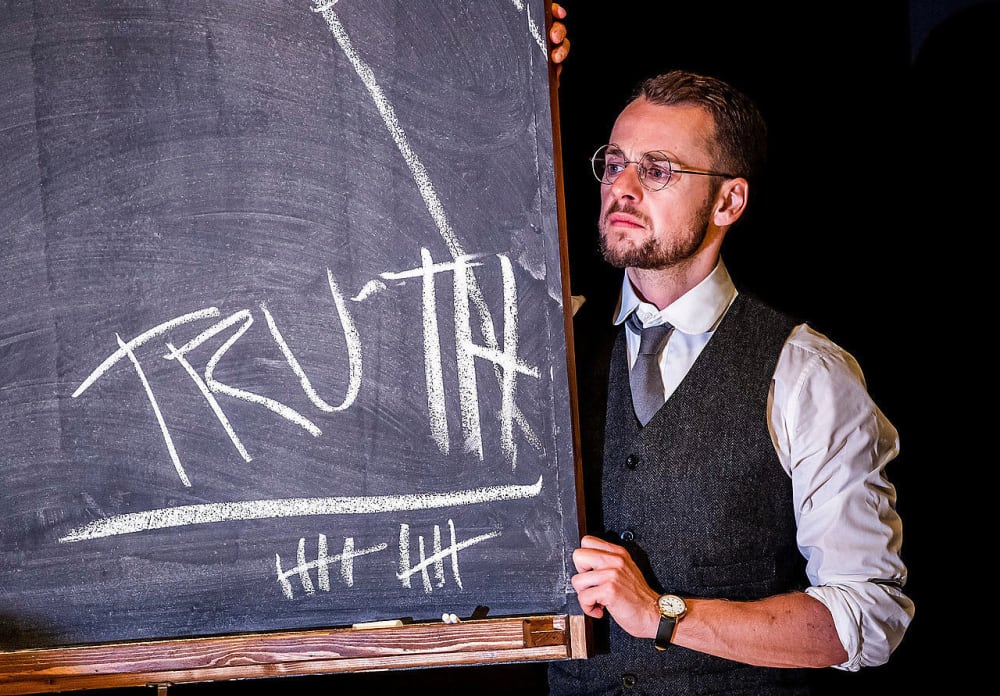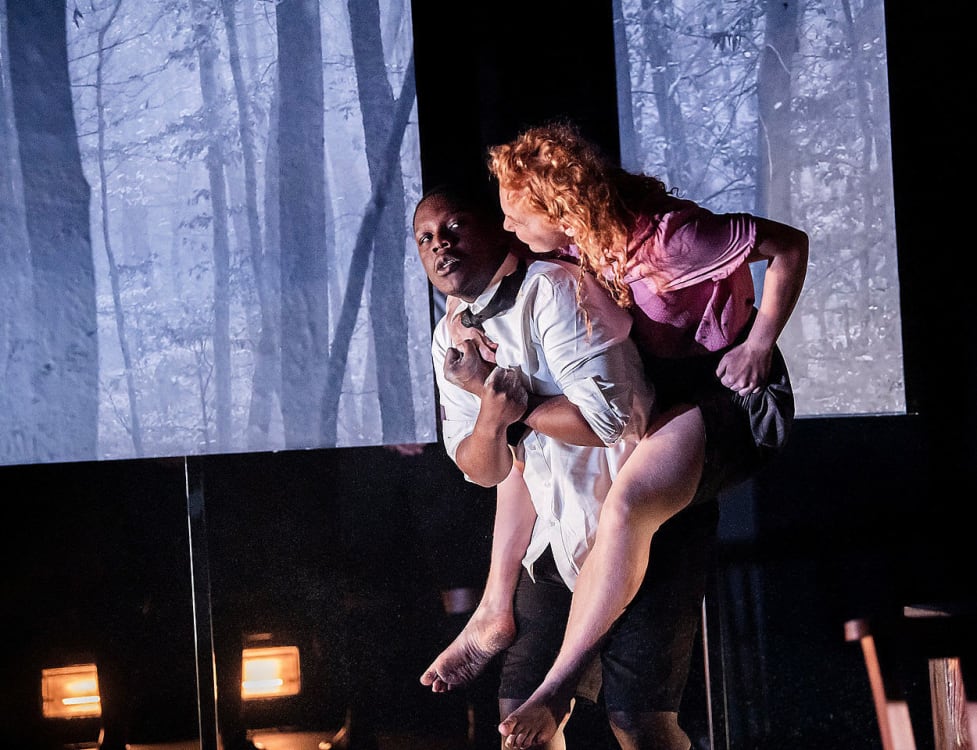 This fascinating drama, which is part morality tale, part parable and part psychological thriller, has taken some time to reach the London stage.
Ödön von Horváth wrote what must have been a cracking novel, published in Nazi Germany in 1937. It showed how lost innocence can unerringly mirror the gross behaviour of those ruling in an immoral, totalitarian society.
Christopher Hampton adapted the book for a stage debut in Vienna in 2009 but it has taken another decade to première in his native country.
This two-hour long production, directed by Stephanie Mohr, makes use of a simple but innovative set designed by Justin Nardella that helps to maintain pace and clarity as an increasingly intricate and involving plot develops.
In the early scenes, our narrator and central character is an unnamed schoolteacher with very strong moral principles portrayed by Alex Waldmann.
When one of his 15-year-old pupils, Malcolm Cumming playing Otto Neumann, attacks "negroes", The Teacher very reasonably points out with the backing of a biblical quote that they are human beings.
Hard as it is to believe, in a country dominated by propaganda, this stance leads to bullying demands from the boy's father for The Teacher to be disciplined or removed from his post by David Beames's Headmaster.
Very reasonably, The Headmaster stands his ground but the incident leads to a great deal of soul-searching, especially as the students become increasingly unruly as they sense their own growing power.
Even an opportunity for brief respite during the school holidays is taken away when the youngsters are sent to a camp and their teacher is obliged to follow.
There, an unholy combination of underage sex and tragedy lead to Robert Ziegler, played by Raymond Anum, confessing to Neumann's murder.
After the interval, the focus moves to the courtroom where Ziegler's case is tried. Nobody, including the confessing "murderer", seems to believe that he was responsible. Indeed, his only motive appears to be a desire to protect Anna Munden's Eva, the girl that he loves, a cheerless reprobate running a criminal gang who ironically but predictably feels nothing for her knight in shining armour.
Having established that he was not the killer, the play then moves on to explore who might have been the real perpetrator and his or her motives. As in the best whodunnits, the outcome remains uncertain until the final stages of the evening.
By this time, viewers will have given an opportunity not only to follow numerous twists and turns in a convincing plot that plays on audience emotions but also to consider the nature of totalitarianism and the evils that it brought to Germany in the middle of the last century. Many may also wish to draw parallels with events in so many other countries around the world more recently.
It has taken a long time for Youth Without God to reach London and one must hope that this relatively short run in Notting Hill Gate is followed by a full-scale West End transfer before too long.
Reviewer: Philip Fisher