Clay Masks and Swans to Hip Hop and Virtual Reality at Sadler's Wells
Published: 2 February 2018
Reporter: Howard Loxton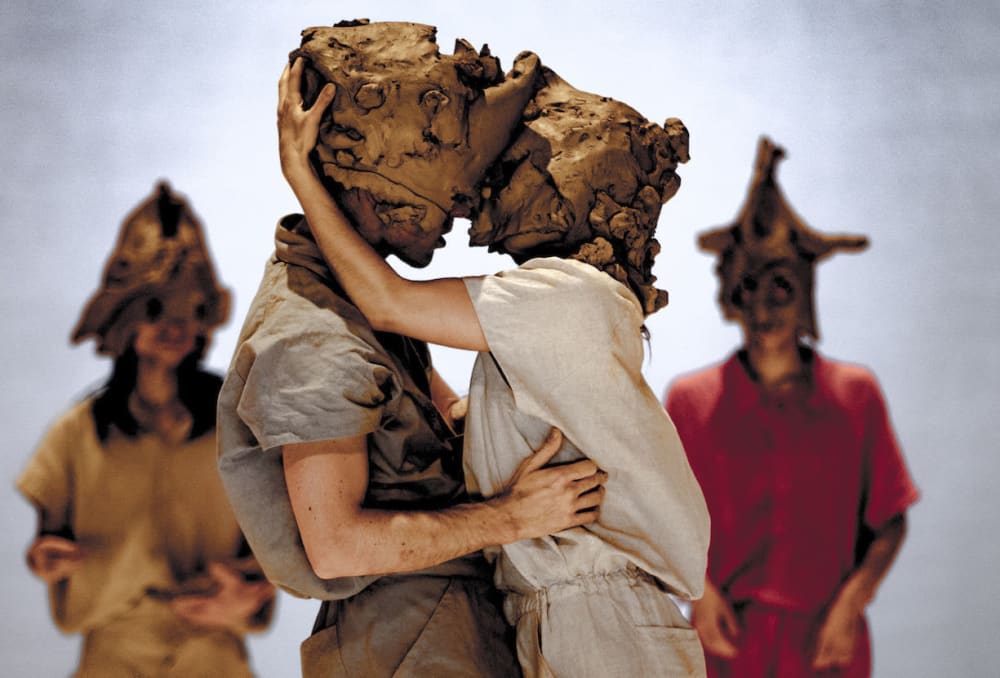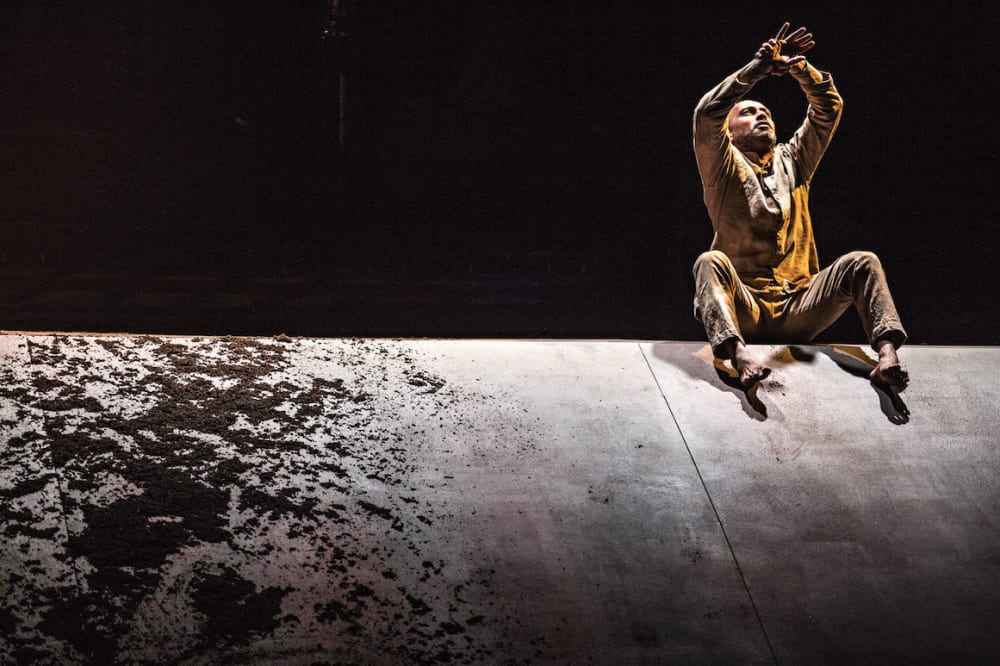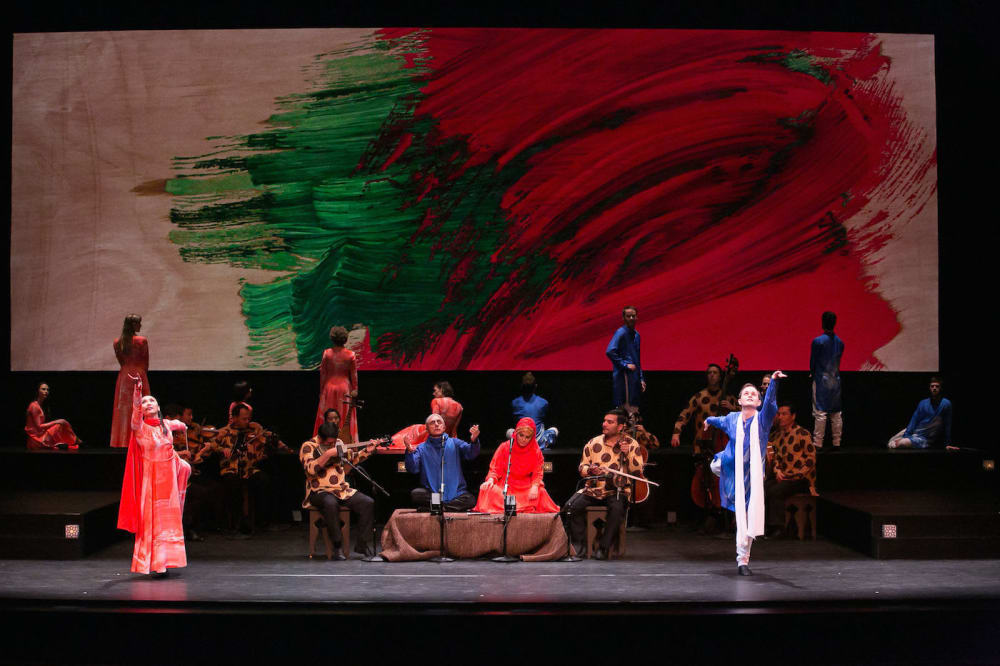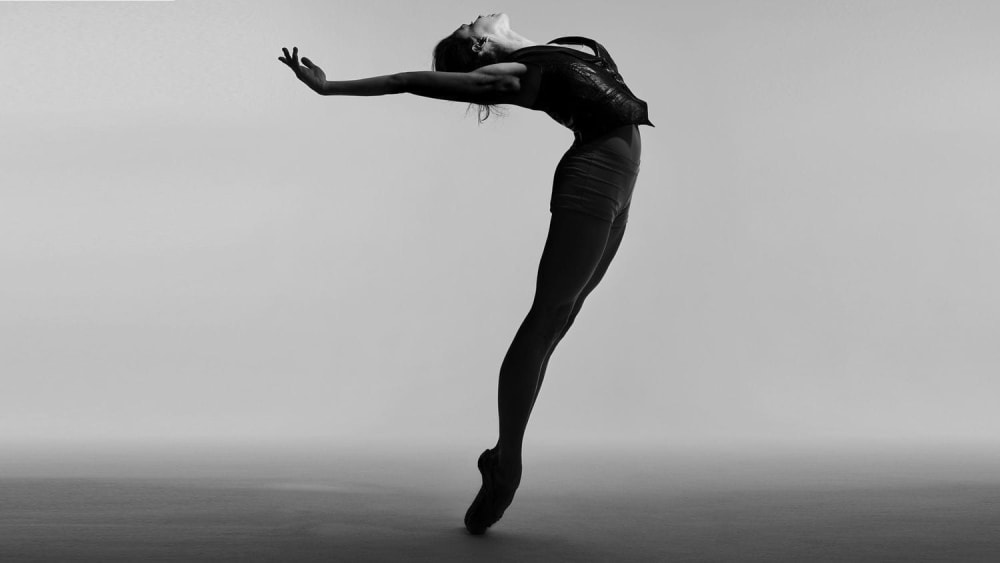 Sadler's Wells Theatre has announced its programme and plans for 2018.
Dick Sadler opened the first Sadler's Wells Theatre at the Islington spa site in 1683; the well is still there visible as you go through to the stalls. Since then the theatre has been rebuilt five times: the present reincarnation opening in 1998.
To older theatre-goers, the fine modern building still seems very new but amazingly it has already been there two decades and to mark that the Wells has commissioned or co-commissioned 20 brand new works for 2018.
The commissions include two new ballets for superstar ballerina Natalia Osipova and choreography from William Forsythe, Mark Morris (with designs by Howard Hodgkin), Sidi Larbi Cherkaoui (working with Antony Gormley), Akram Khan and Cloudgate's Lin Hwai-min and a theatrical realisation of Nitin Sawhney's album Dystopian Dream.
Other highlights of the year will include Sylvia, a co-production with the Old Vic about Sylvia Pankhurst which marks the centenary of the Representation of the People Act of 1918, in which choreographer Kate Price (whose Zoo Nation is a Resident Company at the Wells) will combine dance, hip hop, soul and funk, the UK première of Carmen La Cubana, The Tap Pack (at the Peacock) and at the end of the year the return of Matthew Bourne's Swan Lake which he and designer Lez Brotherston will re-imagine for 2018 while retaining its key elements.
The company will also be touring nine productions and co-productions to 35 venues at home and abroad including Dystopian Dream, Acosta Danza's Debut, Michael Keegan Dolan's Swan Lake and Sutra.
At the press launch of the programme on Thursday, Alistair Spalding, Sadler's Wells Artistic Director, described how in Sidi Larbi Cherkaoui's Icon the stage will be covered in clay which the dancers will mould into new shapes, including face masks, as it explores concepts of icon and iconoclasm.
Akram Khan was also present, taking time off from rehearsals to talk about his Xenos, which tells the tale of an Indian soldier, a dancer whom the First World War turned into a killer. It is a full-length dance piece also inspired by the myth of Prometheus that will give a wider perspective on those involved in the war.
Khan also spoke of this as his last full-length solo performance. "I am tired of my body nagging at me" he said, a reminder of the physical pressure on the dancer, though he won't be completely withdrawing from performance.
There was also news of developments at Sadler's Wells' East London site in Queen Elizabeth Olympic Park. Already the theatre is actively involved with local young people and it is anticipated that the new 550-seat, flexible theatre there will open in 2022. This will allow the presentation of mid-scale dance work for which there is presently no available London venue enabling regional companies to show work and for the Wells to create work that can tour outside London.
New Associates
Spalding also gave news of the theatre's commitment to supporting those at the start of their careers with the appointment of new Young Associates, naming Anthony Matsena, Wilhelmina Ojanen, Ruby Portas and Christopher Thomas as the latest to join its programme of mentoring and production time for choreographers under 25.
The theatre's support for those mid-career sees three New Wave Associates: Julie Cunningham, who recently started her own company after 15 years dancing with the Merce Cunningham and Michael Clark companies, Project O, a collaboration between Alexandrina Hemsley and Jamila Johnson-Small who are exploring the body as a site of politics and the impact of colonial history on today's UK, and hip hop trained L'atisse Rhoden, solo artist and director of female collective XXV, whose work is inspired by future sounds and influence by surrealism.
Also announced as an Associate Artist is Sharon Eyal, formerly of the Batsheva Dance Company, who launched L-E-V, her own company with long-time collaborator Gai Behar, in 2013. She will bring her Love Chapter 2 to the Wells in July and première a work for the National Youth Dance Theatre and will have works in the programmes of visiting companies Ballet British Columbia and Rambert2.
Digital Dance and Television
Sadler's Wells will be partnering with the BBC to make four half-hour programmes for its April dance season which will introduce audiences to the work of four very different dance artists that reflect the diversity in British dance today: Zenaida Yanowsky, Dickson Mbi, Carlos Pons Guerra and Shobana Jeyasingh.
In partnership with Channel 4's Random Acts, they are also commissioning three films from Julie Cunningham, Alesandra Seutrin and Botis Seva.
In association with Sadler's Wells, the Guardian's VR team have adapted Alexander Whitley's 8 Minutes (which premièred at the theatre in 2017) into a virtual reality experience using motion capture and the latest 360° technology which will be made available on various VR platforms and can be previewed at this weekend's Sadler's Wells Sampled festival.
The New Commissions
These are the new commissions in the order in which they will be seen:
March
Upsidedowninsideout: Australia-based company One Step At A Time Like This will create an immersive experience that will take families into secret spaces in Sadler's Wells not usually accessible to the public.

Rumpelstiltskin: Liv Lorent choreographs a retelling of the fairy tale to a scenario by Poet Laureate Carol Ann Duffy danced by balletLORENT.
April
Used to be Blonde: A commission for new Sadler's Wells Associate Artist Sharon Eyal for the National Youth Dance Company that will tour after its Sadler's Wells première.
May
New Work for Breakin' Convention: Musicians Jazz Refreshed will be part of a new commission for the theatre's annual international hip-hop dance festival.

Formosa: A new work for Cloud Gate Dance Theatre of Taiwan choreographed by company founder and artistic director Lin Hwai-min which will be his last full-length production before he retires in 2019.
July
New works for Company of Elders: Choreographers Holly Blakey, Adrienne Hart and Seeta Patel will create new work for the Sadler's Wells resident over-60s performance group.
September
Pure Dance: A programme starring ballerina Natalia Osipova will include two new works for her commissioned from Alexei Ratmansky and Iván Pérez that will also feature David Hallberg of American Ballet Theatre as a guest artist.
October
A Quiet Evening of Dance: A programme presented by choreographer William Forsythe that will include two new works by him.

Young Artists Mixed Bill: Newly appointed Young Associate Artists will all create new work for the Lilian Baylis Studio.

Reckonings: A programme that will feature new work by Julie Cunningham, Alesandra Seutin and Botis Seva.

New Work by Jasmin Vardimon: A commission for this Sadler's Wells Associate Artist.
November
Layla and Majnun: A collaboration between choreographer Mark Morris, painter Howard Hodgkin (who died recently) and Yo-Yo Ma's Silk Road Ensemble that tells a Middle Eastern Romeo and Juliet story.

Dystopian Dream: Honji Wang and Sébastien Ramirez will co-devise this work to Nitin Sawhney's 2015 album of the same name.

Killer Pig: New choreography from Sharon Eyal as part of a mixed bill by Rambert2.

Icon: A new work by Sidi Larbi Cherkaoui with Antony Gormley that will use 3.5 tonnes of clay.

There will also be (dates not yet announced) From Man to Monk—Part 1 from Mavin Khoo, a duet for two women by Eva Recacha, a new piece from Jefta van Dinther and Wilkie Branson's film installation TOM.