Henson to make puppets for RSC Barbican show
Published: 3 July 2022
Reporter: Steve Orme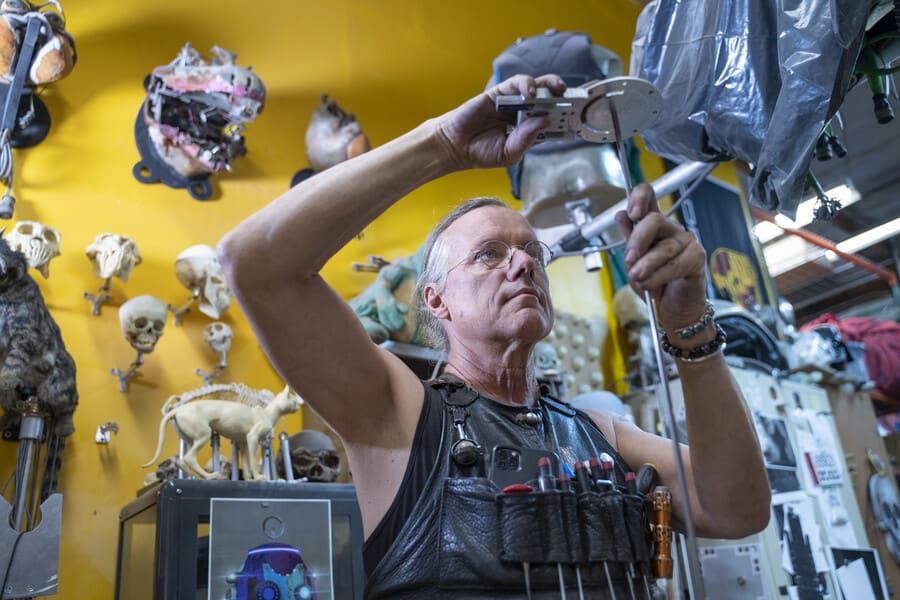 Leading innovator in puppetry, animatronics and digital animation Jim Henson's Creature Shop will create the puppets for the première of the Royal Shakespeare Company's adaptation of Studio Ghibli's My Neighbour Totoro which will open at London's Barbican in October 2022.
The puppets, designed by Basil Twist, are being built in Los Angeles in the workshop of the Jim Henson Company—producers of shows including The Muppet Show, Fraggle Rock and Sesame Street. Mervyn Millar, who designed the puppets for the RSC's 2021 production of The Magician's Elephant, will create additional puppets in the UK.
Twist said, "I feel an immense responsibility to bring the iconic characters of My Neighbour Totoro to life on stage. I want to honour these characters and capture the enchanting mystery of this beloved story. I want audiences to be inspired by the same feeling they get from the film when they meet Totoro on stage, so I chose to bring in the team at Jim Henson's Creature Shop to make sure we got it right.
"I've worked with the team at the Shop over the course of my career, so when I accepted this challenge and needed a team who could build my designs and bring Studio Ghibli's treasured characters to life, I knew it had to be Henson. I truly believe we're creating something extraordinary."
Peter Brooke, creative supervisor of Jim Henson's Creature Shop, added, "audience members will be simply amazed when they see these magical creatures live on stage in a whole new way."
My Neighbour Totoro will play a 15-week season from Saturday 8 October until Saturday 21 January 2023.