News from the North West
Published: 22 January 2012
Reporter: David Chadderton
Charlie and Lola bring Waterside best ever Christmas
Waterside Arts Centre has announced that the Watershed Productions stage adaptation of Lauren Child's popular children's literary and TV characters Charlie and Lola brought the largest number of visitors that the Sale arts centre has seen over the Christmas period since it opened in 2004.
The production of Charlie and Lola's Best Bestest Play that ran from 13 December to 1 January brought more than 8000 people to Waterside for Watershed's first visit to the venue.
Watershed founder Chris Wallis said, "we did the best business we've ever done in 5 years of producing Christmas shows in Manchester. The audience, many of whom had not been to Waterside Arts Centre before, loved the show and the theatre and were very complimentary about the staff and service they received. We will definitely be coming back next year."
Annie Stage Experience open auditions
Manchester's Palace Theatre has released details of its annual Stage Experience project for this summer, which gives young people the change to be involved onstage and backstage in a large-scale production on the Palace stage.
This year, the show will be the musical Annie and the full project including performances will run from 22 July to 4 August. Performers must be aged 11 to 21 years on 22 July, and open auditions are being held at Opera House in Manchester on 25 February.
For more information on times, requirements and how to apply, see the project's Faceook page at http://www.facebook.com/note.php?note_id=10150529127053213.
NW productions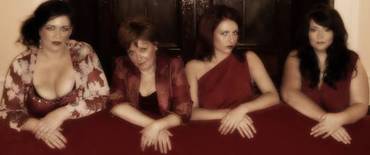 Lyn Fitzgerald and Claire Bowles's comedy Desperate Scousewives—no relation to the TV series of the same name—will be at St Helens Theatre Royal from 25 to 28 January.
Thingumajig Theatre will perform Hulluba Lulu for ages five and over at The Met in Bury on 28 January.
Neil Morrissey stars as Fagin in the Cameron Mackintosh tour of Oliver! by Lionel Bart when it arrives at the Palace Theatre in Manchester from 25 January to 10 March.
Birmingham Royal Ballet's production of David Bintley's Beauty and the Beast will be at The Lowry in Salford from 24 to 28 January.
Carly Tarrett writes and performs Sinful: 7 Comedy Shorts for 7 Deadly Sins at the Lass O'Gowrie in Manchester on 23 and 24 January.
Jukebox musical Dreamboats and Petticoats by Laurence Marks and Maurice Gran will be at the Blackpool Grand from 23 to 28 January.
The Dukes Senior Youth Theatre will perform outside their Lancaster base at DT3 for the first time for Shhh! in Lancaster Library from 26 to 28 January.
David Essex returns to Manchester with his show based on his album All the Fun of the Fair with songs from right through his career at the Opera House in Manchester from 24 to 28 January.
24:7 plays Future Shock by Richard Stockwell and The Rainbow Connection by Joanne Sherryden will be part of the Library Theatre Company's Re:Play Festival at The Lowry in Salford next week, running from 26 to 28 and 27 to 28 January respectively.
Also at The Lowry, Theatre Unlimited will perform Stalin's Favourite adapted from Orlando Figes's book The Whisperers on 27 January.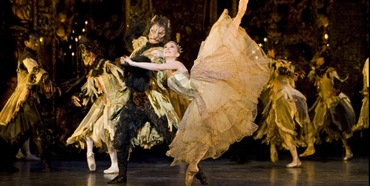 At Brewery Arts Centre in Kendal, Starving Artists will perform Days of Light on 28 January.
Clydebuilt Puppet Theatre will present Red Riding Hood's Magic Purse for ages 3 to 7 and Beowolf—The Dragon Slayer, both at The Lowry on 29 January.
Northern Soul is "a Mancunian medley of drama, comedy, theatre, music, singing, performance… and maybe even a spot of dancing" from the Booth Centre and The Men's Room in the Royal Exchange Studio on 26 and 27 January.