Post–Hogmanay Theatre north of the border
Published: 28 December 2014
Reporter: Sandra Giorgetti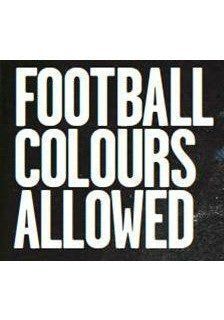 Mayfesto, Celtic Connections and the Glasgow International Comedy Festival are all to be found in The Tron's new season of theatre, and much else besides.
Amongst the highlights are Lyric Theatre, Belfast co-production Can't Forget About You by David Ireland staring Karen Dunbar and Phoebe Waller-Bridge's award-winning play Fleabag.
Tackling difficult subjects is a specially curated season of work looking at sectarianism, Football Colours Allowed, and Mayfesto which has as its flagship production the National Theatre of Scotland and Manchester Contact Theatre's production of Rites which explores the practice of Female Genital Mutilation.
The Tron's artistic director, Andy Arnold has said, "it's a deliberately diverse programme, and I want the building to be abuzz not only with great quality theatre but also with people engaged in discussion and debate. This brings a vibrancy and dynamism to Tron and is what we thrive on. We look forward to seeing you down here."
The Celtic Connections programme includes the début play by Elspeth Turner The Idiot at the Wall. Other new work is The Fair Intellectual Club by award-winning stand up Lucy Porter, a play about a Sonny and Cher tribute act from Olivier Award-winning playwright Stef Smith and Tamasha's Blood.
White and Funz and Games are amongst the shows for young audiences.
A new professional development initiative is also being launched by Tron Theatre in January, The Tron 100 Club.
The 100 Club will use the facilities and networks of the Tron Theatre to allow one hundred arts practitioners to engage in a year-long programme of development events with established arts professionals from across the industry.
Those already signed up include Jimmy McGovern, Simon Callow, David Greig, Rona Munro, Cora Bisset and Matthew Lenton.
National Theatre of Scotland has launched its Belong Season which will see the company produce nine world premières in the first six months of 2015.
In a fifth collaboration with A Play, A Pie and A Pint for the time, there are three new plays by Russian and Ukrainian writers looking at the current Crimean conflict, and the world première of a new Gaelic version of Compton Mackenzie's Whisky Galore / Uisge-Beatha Gu Leòr adapted by Iain Finlay Macleod.
Yer Granny is another new Scottish comedy set in a Scots-Italian family fish and chip shop. It is adapted from Roberto La Cossa's La Nona by Scottish playwright Douglas Maxwell.
There world première of Last Dream (On Earth) created and directed by Kai Fischer presented in association with National Theatre of Scotland and the Tron opens at the Tron in April prior to a short tour.
The production includes a live soundtrack with collaboration from Ghanaian musician and storyteller, Gameli Tordzro and sound designer Matt Padden.
Fischer says of it, "for me, Last Dream (On Earth) is not about outer space, or North Africa or Spain, or Finland even... or the Moon. For me, it is about the spaces in between. It is about the frontiers.
"It is also about sounds and music… a collaboration—with you. It is, very much, about the space in between, between our performance and your imagination."
Critical—A Sociopath's Guide To Influencing Reviewers by Alan Bayley pays a visit to East Kilbride Arts Centre.
The story of theatre producer Finton McGlynn's obsession with getting a five star review for his new production 12 Angry Men—the One Woman Show is sure to tickle the funny bone and warm up a cold February night.
And finally, for those who like booking well ahead, some keys date for the Edinburgh International Festival.
Antigone has been on public sale for over a month now.
Starring Juliette Binoche and directed by Ivo van Hove, this contemporary version Sophocles' tragedy translated by prize-winning poet Anne Carson runs from 9 to 22 August will surely prove to be a hot ticket for those who cannot see its world première in Luxembourg in February or its UK première in London in March.
The Concerts and Recitals Programme for EIF is launched on 3 February with public sale opening on 14 February with the full programme announced on 18 March and public sale opening on 29 March.
Priority Friends of EIF may book earlier.