Royal Court In Solidarity with Ukraine
Published: 29 March 2022
Reporter: Vera Liber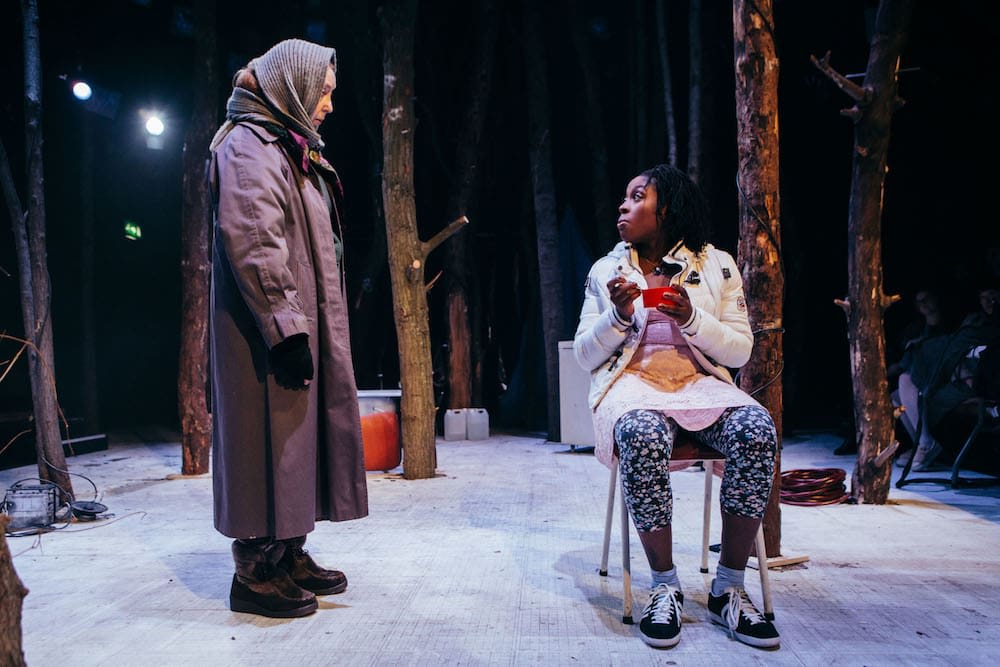 The Royal Court Theatre will host In Solidarity on Friday 1 April 2022, a day of readings and a live stream in solidarity with Ukrainian theatre artists that will foreground the voices of Ukrainian playwrights reflecting the immediate experience and deep roots of the current invasion.
Ticket revenue will contribute towards supporting the Ukrainian artists involved in this event and ticket bookers are encouraged to donate to Unicef UK's fundraising appeal to protect children in Ukraine.
The events include: On the War, in which ten leading members of the Theater of Playwrights in Kyiv tell their own stories about the war: "the Russian war against Ukraine began in 2014 with the occupation of the Donetsk and Luhansk regions and the Crimean peninsula. Eight years later, it continues with Russia's full-scale invasion of Ukraine. Is this the right time for the theatre? Probably not. But it still gives us the platform to speak—about the war and the way it has changed the world."
It is written by Oles Barleeg, Natalia Blok, Andrii Bondarenko, Oleksii Dorychevskyi, Julia Gonchar, Anastasiia Kosodii, Lena Lagushonkova, Olha Matsyupa, Oksana Savchenko and Liudmyla Tymoshenko, translated by Jack Clover, Molly Flynn and Helena Kernan and directed by Nastazja Domaradzka and Sam Pritchard with dramaturgy by Anastasiia Kosodii. Visual artist is Nikolay Karabinovych.
A staged reading of Ukrainian playwright Natal'ya Vorozhbit's play, produced by the Royal Court in 2017, Bad Roads documents Russia's 2014 invasion of Crimea and Donbas. This event is also available to watch live online for free on the Royal Court Theatre and Guardian web sites.
Throughout the day, the Royal Court Bar and Kitchen will be giving proceeds from food sales to the #CookforUkraine campaign.