RSC to stage "outrageous" version of Merry Wives
Published: 27 July 2018
Reporter: Steve Orme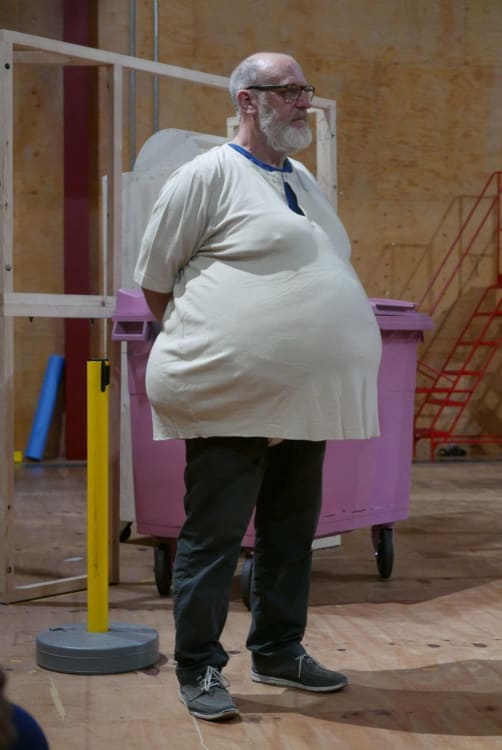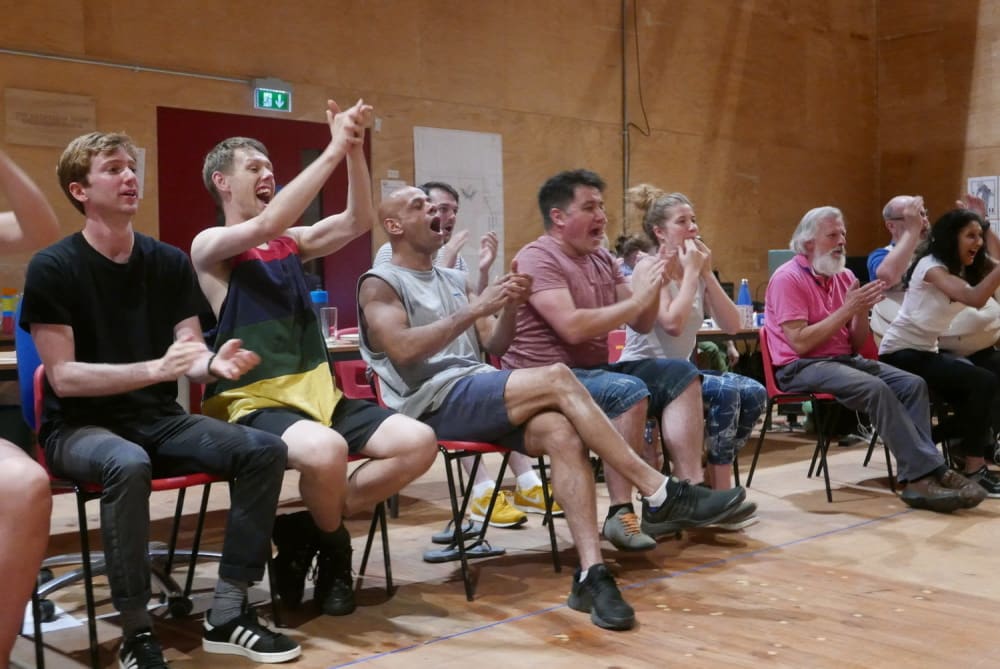 A new version of Shakespeare's "hilarious comedy of suburbia, wives and over-inflated egos" The Merry Wives of Windsor is to be staged in the Royal Shakespeare Theatre, Stratford.
Fiona Laird directs this "outrageous and fun-filled new version" for the Royal Shakespeare Company in which "the only way is Windsor".
RSC associate artist David Troughton returns to the company as Sir John Falstaff. He played the title role in Titus Andronicus in 2017 and Gloucester in King Lear in 2016.
Joining him as the merry wives are Beth Cordingly and Rebecca Lacey. Cordingly, who plays Escalus in the current season's production of Romeo and Juliet, takes the role of Mistress Ford. Lacey plays Mistress Page. She was Siobhan in The Curious Incident of the Dog in the Night Time for the National Theatre in 2016.
The cast also includes David Acton (Sir Hugh Evans), Afolabi Alli (Pistol), Stevie Basaula (John Rugby / Robek), Ishia Bennison (Mistress Quickly), Katy Brittain (The Hostess of the Garter), Jonathan Cullen (Dr Caius), Paul Dodds (George Page), Josh Finan (Nym / Jan), Karen Fishwick (Anne Page), Charlotte Josephine (Bardolph), Vince Leigh (Frank Ford), John Macaulay (Simple), Luke Newberry (Fenton), Tom Padley (Slender), Sakuntala Ramanee (beautician), Tim Samuels (Shallow) and Nima Taleghani (Robin).
The Merry Wives of Windsor is designed by Lez Brotherston. Lighting is by Tim Mitchell and sound by Gregory Clarke. Music is by Fiona Laird.
It runs in the Royal Shakespeare Theatre from Saturday 4 August until Saturday 22 September (press night Tuesday 14 August). The production will be broadcast live in cinemas on Wednesday 12 September. It then transfers to London's Barbican from Friday 7 December until Saturday 5 January 2019.