Sadler's Wells plays Latitude 2015
Published: 18 June 2015
Reporter: Vera Liber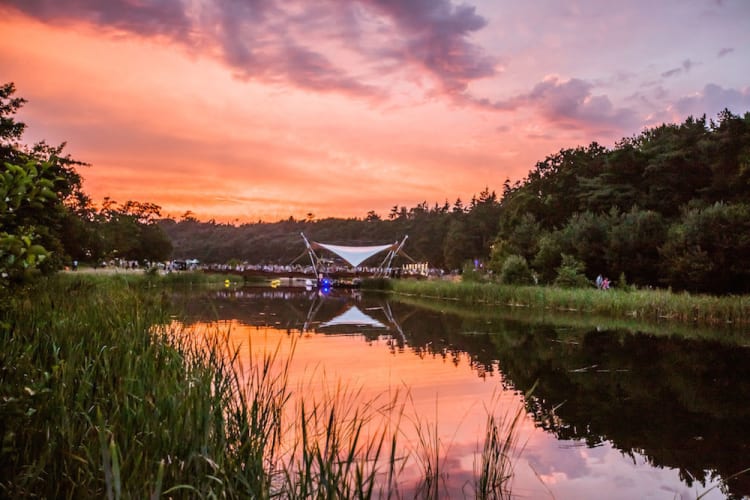 Since 2008, Sadler's Wells has presented dance at Latitude Festival to audiences in excess of 45,000 people. This summer, it returns for an eighth consecutive year presenting a diverse programme of dance on the Waterfront Stage from Thursday 16 to Sunday 19 July 2015.
This year's highlights include five of the BBC Young Dancer Grand Finalists, performing together for the first time since the Grand Final in May, and Titanium, a fusion between flamenco, hip-hop and breakdance by flamenco duo Ángel Rojas and Carlos Rodríguez, co-founders of the flamenco dance company Nuevo Ballet Español.
Sadler's Wells Chief Executive and Artistic Director Alistair Spalding said, "we are delighted to be returning to the beautiful setting of the Waterfront Stage for our eighth year and to be part of Latitude's 10th anniversary.
"Latitude continues to provide us with a platform to present dance to new audiences, many of whom are seeing the art form for the first time. This year's programme will be an exciting showcase of some of the work on offer at Sadler's Wells and the many projects we support."
Opening the Sadler's Wells programme on the Waterfront Stage for 2015 is Titanium, one of the most ambitious incarnations of urban flamenco, winning a National Dance Award in Spain. Joining the cast is a live band mixing flamenco with urban beats, offering audiences a new perspective on the commonality between different dance traditions.
On Saturday 19 July, Sadler's Wells presents Rambert, returning to Latitude with Christopher Bruce's iconic production Rooster, a celebration of the swinging Sixties set to music by the Rolling Stones, first created for Rambert in 1991.
On Sunday 20 July Sadler's Wells showcases performances from the Grand Finalists of the first ever BBC Young Dancer Award.
The final saw six young dancers aged 16 to 20 from the fields of ballet, contemporary, hip hop and South Asian dance compete on the Sadler's Wells stage live on BBC Two earlier this year.
The title was won by contemporary dancer Connor Scott who will present one of his winning dances on the Waterfront Stage alongside performances by four other Grand Finalists: Harry Barnes, Kieran Lai, Jacob O'Connell and Vidya Patel.
Jan Younghusband, BBC Head of Music Television Commissioning, said, "the BBC is committed to helping new young talent find their way. We are delighted to work with Sadler's Wells again to help our Young Dancers continue their journey and development by taking them to the cultural audiences at Latitude festival."
Completing Sunday's double bill and closing the Sadler's Wells programme is the National Youth Dance Company (NYDC), who will perform a new dance work called Frame[d] created by Sidi Larbi Cherkaoui.
Founded in 2012 and hosted by Sadler's Wells, the NYDC aims to create and perform innovative and influential dance, drawing together some of the brightest young talent from across the country. Each year, 30 dancers aged 16 to 19 are selected from across England to form a new cohort within the Company and can stay with NYDC for up to three years.