The future of streamed theatre
Published: 8 May 2022
Reporter: Sandra Giorgetti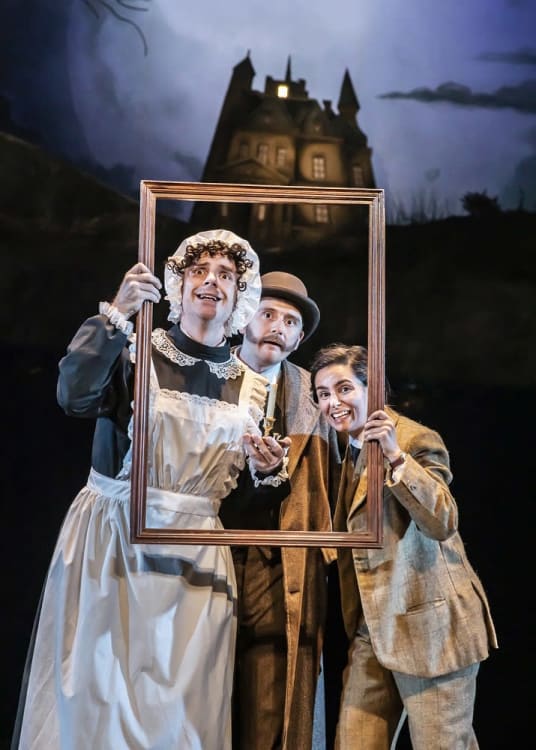 Digital Theatre, the digital theatre streaming platform established in 2009 to provide high quality, multiple camera filmed stage performances online, has revealed the analysis of its recent survey.
The impetus was to look at the profitability of streamed theatre in the context of its future development and possible business models, and the verdict for the medium is a generally positive one with 66% of respondents aware of the availability of streamed theatre.
One thousand regular and potential theatregoers were polled in the survey, which showed a significant enthusiasm for live and as-live product.
68% of respondents would consider a subscription for an on-demand service at around £13, and 72% were willing to pay an average £14.50 to view a live or as-live West End show, dropping to 25% who were willing to pay £25 or more.
The survey participant's age had a significant impact on findings. Of those aged 55 or more, only 59% would consider paying for a digital event, and that at an average ticket price of £11.47, indicating a higher interest in embracing technology amongst the younger age groups.
A platform providing live or on-demand events from a variety of sources was popular, with just over half of the survey participants (54%) being willing to pay for this one-stop access.
In terms of viewing habits, a similar number (53%) said they were more likely to watch such digital content at a regular performance time so it feels like more of an event.
Some respondents expressed concerns about streamed content's ability to capture the mood and feel of the live event (24%) and recording quality (19.7%), but 60% said that online content allowed them to see more events because of the wider range of performances and (58%) on grounds of cost, which was seen as a primary barrier to in-person viewing.
Digital Theatre, which already hosts over 200 productions, plans to collaborate with producers to add live and as-live events on a pay-per-view basis as a result of the survey findings.
The producers will receive most of the income from ticket sales which will take place through Digital Theatre's ticketing platform.
Theatres can also make use of the newly launched integration between Digital Theatre's ticketing platform and box office platform Spektrix, allowing the theatres to provide a branded offer to those on their customer database.
Digital Theatre also announced the launch of a live and "as-live" streaming platform and 'full life-cycle digital distribution model'.
The former allows its producing partners to benefit from most of the pay-per-view ticket revenue, whilst the latter provides a unique a model whereby the revenue from live and as-live streaming and that from longer-term subscription and education platforms are put together.
Digital Theatre's first live partnership will see Original Theatre's The Hound Of The Baskervilles – A Digital Theatre Experience being streamed under the new platform.
Digital Theatre's Stuart Barr said, "our research has allowed us greater insight into how streaming can help the sector to be a profitable and productive part of the ever-evolving arts industry. And it has indicated that the market appetite is vast and global. Online audiences value timed events higher than on-demand performances, and they value genuinely live events highest of all. We plan to work with the industry to capitalise on audiences' thirst for live and as-live timed events.
"Research has also demonstrated a clear appetite for consuming digital theatre on an aggregated platform, where every theatre benefits from the cross-marketing potential. We want to create a powerhouse space for online theatre, with theatres maintaining their own artistic identity and brand: a win-win.
"By paying out almost all revenue from our new live and 'as-live' pay-per-platform directly back to theatres, and by adding exposure to our existing highly-engaged global subscription audiences, we aim to provide an exciting new business model for producers to invest in capturing great theatre at lower business risk.
"But capitalising on audience appetite for live and 'as-live' streams is only one part of the puzzle—there is a desperate need to adopt a digital broadcast model with short- and that also allows for long-term financial returns. We are delighted to be launching the industry's first 'full life-cycle digital distribution model': boosting revenue for theatre companies by bringing that performance to life on the screen whether live, as-live, or on our subscription or education platforms."