The North East at the Fringe
Published: 27 July 2012
Reporter: Peter Lathan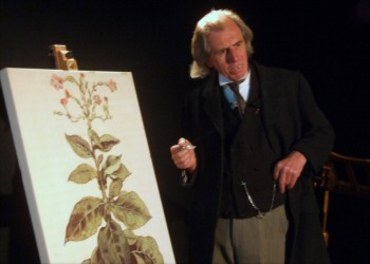 As already announced, Newcastle's Northern Stage is to have its own venue at this year's Edinburgh Fringe, showcasing work from the North of England, but it is not the only NE company to be represented. Live Theatre, in association with new company Murmur, is also representing the region with The Prize, a verbatim piece built around the efforts and sacrifices needed to take part in the Olympic Games.
They are joined by the Esra Taf Theatre Company which will be performing On the Harmful Effects of Tobacco by Anton Chekhov (translated by Carol Rocamora) and Can Cause Death by Alison Carr, a response to the Chekhov, which play at C Aquila throughout the Fringe.
In this double bill, which was first produced in 2010 at the National Theatre and then performed at Northern Stage in 2011 by the Forward Theatre Project starring David Bradley, world-weary and worn down Nyukhin finds himself delivering a lecture on the dangers of smoking. But this put-upon husband has a few things to get off his chest. Then, domineering wife Popova takes to the stage to tell her side of their thirty-three years together.
Gordon Russell plays both husband and wife. He is no stranger to the one-man show—Esra Taf's last production was Justin Butcher's epic solo tragi-comedy Scaramouche Jones which opened at Northern Stage before heading off on a Highlands and Islands tour.
Also heading to the Fringe is Durham University's Light Opera Group with Bat Boy, a "mocky-horror extravaganza" in which a half-boy half-bat is discovered in a cave just outside a little West Virginia town. Fighting off the prejudices of the town folk, will Bat Boy ever be able to make a life for himself in the outside world?