Theatre at Latitude '16
Published: 24 April 2016
Reporter: David Chadderton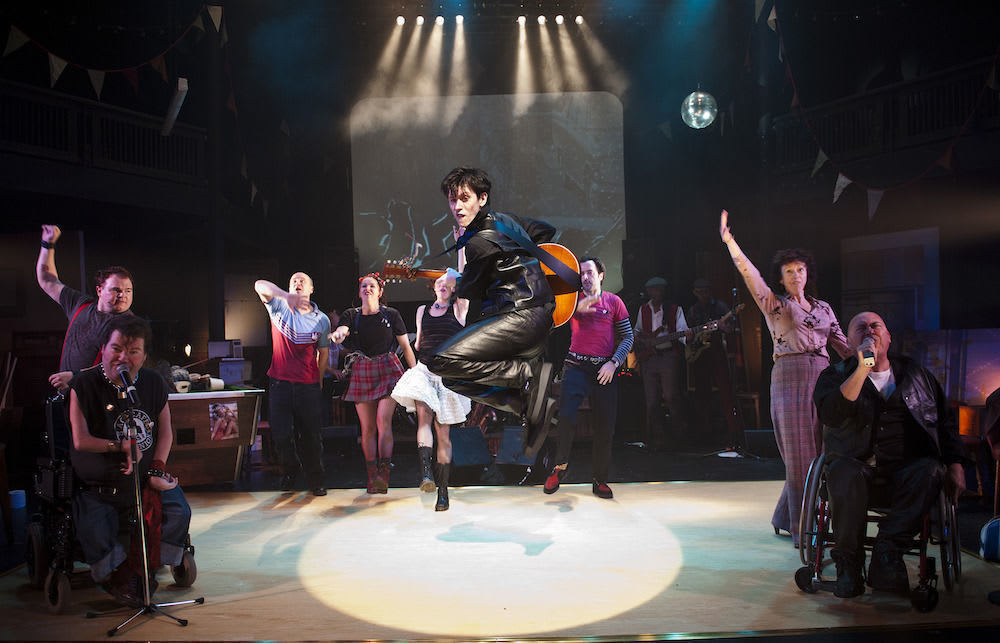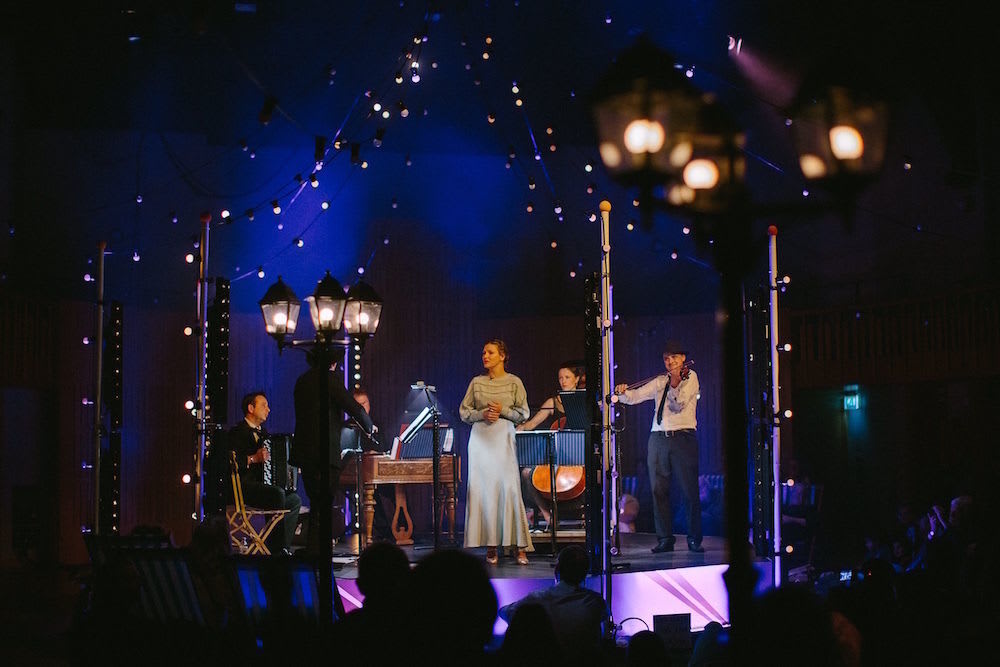 In an ever-growing outdoor festival calendar, Latitude in Suffolk probably presents the most varied programme with the largest theatre content.
According to Latitude's Curator of the Arts, Tania Harrison, "Latitude celebrates all the art forms and never more so than in this year's theatre and spoken word performances.
"We have a multitude of voices, collaborations, and cross art performances—from opera to spoken word to comedy to music to circus to straight plays, puppetry, physical theatre and acrobatics to one on one conversations and encounters—there is so much incredible and exciting work to see at Latitude this year.
"There's theatre in the Poetry Arena, Literary Arena, Pandora's Playground, the Little House, the Theatre Arena and on the banks of the Waterfront. Get a seat in the Theatre, a space on the grass, a cushion in the Poetry, or even climb in bed with a stranger; we've got it all going on in a field in Suffolk this summer."
In the Theatre Arena, Australian circus company Circa will perform Il Ritorno, sychronising acrobatic movement to the operatic music of Monteverdi. Improbably will collaborate with Blind Summit on an improvised puppet performance, Animo, which begins with a range of everyday materials and five improvisers.
In Gob Squad's Super Night Shot, the audience will become co-stars in a movie that "celebrates unplanned meetings with strangers and delights in the randomness of urban existence". Sean Holmes will direct Wilde's The Importance of Being Earnest as a work-in-progress for Lyric Hammersmith featuring Mel Giedroyc and Ed Gaughan playing every character in the play between them.
Paul Sirett's coming-of-age story Reasons to be Cheerful featuring the songs of Ian Dury and the Blockheads will be produced by Graeae, and comedian and playwright Mark Thomas will perform Red Shed, the third part of a trilogy that began with Bravo Figaro and Cuckooed. Shakespeare's Loves Labour's Lost will be performed by Latitude comedians for Fight in the Dog, and Action to the Word will present its version of A Midsummer Night's Dream.
Sam Halmarack, Dan Canham and Olivia Winteringham present an early exploration of the devised musical Always and Totally Forever, "a lament for what's gone and a chaotic celebration of what's to come".
In The Little House, Opera North will feature European music from Bartók to Brahms in Parklife, in which "ferocious Transylvanian fiddling meets smoky Hungarian café songs". Playwright Charlene James has a double bill, as the Young Vic teams up with the Royal Court for Cuttin' It, her play about female genital mutilation in Britain, and tatia fahodzi will work with a cast of black RADA students on a new play.
Comedian Liam Williams will present his debut play Travesty, Sh!t Theatre will perform work-in-progress Letters to Windsor House, Ursula Martinez will present Free Admission, composer Christopher Brett Bailey will perform his new work, Nabakov will take over the venue for an evening of live music and theatre and Licensed to Ill will present its account of the rise of the Beastie Boys.
You can also see Jim Cartwright's new play Raz performed by the playwright's son James, comedy trio Sleeping Trees and their take on sci-fi movies, comedian George Egg's latest show, actress and set designer Stefanie Mueller's Prelude to a Coat, Rachael Clerke's Cuncrete, new feminist piece Fox by Phoebe Éclair-Powell from Flipping the Bird and Annie Siddons with How (not) to Live in Suburbia.
Les Enfants Terrible will take over Pandora's Playground for its Fantastical Flying Exploratory Laboratory.
The 11th Latitude Festival runs at Henham Park, Suffolk from Thursday 14 to Sunday 17 July 2016.