What's on in the Midlands
Published: 27 August 2022
Reporter: Steve Orme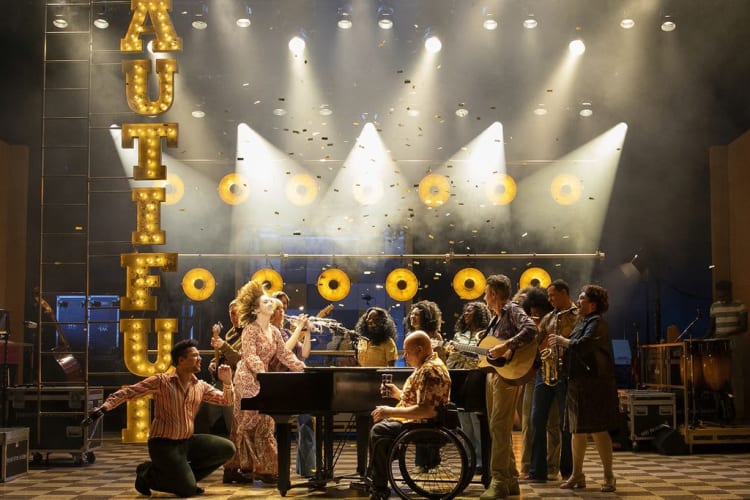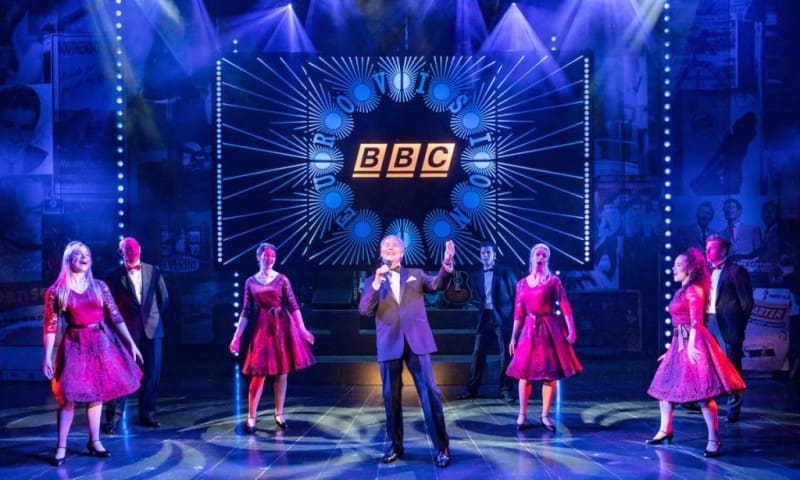 Telling "the inspiring, true story of Carole King's remarkable rise to stardom, becoming one of the most successful solo acts in popular music history", Beautiful—The Carole King Musical visits Birmingham Hippodrome from Tuesday until Saturday while a "unique immersive theatrical experience exploring the act of Islamic prayer in secular society" by Birmingham artist Mohammed Ali, Waswasa—Whispers in Prayer continues in the Patrick Studio until Saturday.
Mark Wynter, Elizabeth Carter and Jacob Fowler lead the cast of the third musical in the Dreamboats and Petticoats franchise, Bringing on Back the Good Times, with book by Laurance Marks and Maurice Gran and musical supervision by Keith Strachan, which gets nostalgic at Malvern Theatres from Tuesday until Saturday.
Dancing Brick teams up with Peepolykus's John Nicholson who provides comic direction for the first stage production of Jacques Tati's "comic masterpiece" Playtime at Northampton's Royal and Derngate from Friday until Saturday 17 September.
Chris Leicester's new play 180⁰ Chord which features a detective sergeant who becomes a convicted murderer begins a short tour in the Ron Barber Studio at the Crescent Theatre, Birmingham on Saturday.
Featuring "plenty of laughs and 1960s music", David Graham Productions' Eric's Monster Mash should be a graveyard smash as it continues at the New Vic, Newcastle-under-Lyme until Saturday.
The musical The Book of Mormon by Trey Parker, Matt Stone and Robert Lopez which "follows a pair of Mormon boys sent on a mission to a place that's a long way from their home in Salt Lake City" continues at the Theatre Royal, Nottingham until Saturday 10 September.
Non-profit arts company Let Me In stages a new production of Once the Musical, based on the Academy Award-winning 2006 film, which continues at The Hub at St Mary's, Lichfield until Saturday 17 September.
Blanche McIntyre's contemporary take on Shakespeare's dark comedy All's Well That Ends Well for the Royal Shakespeare Company, which "explores themes of romantic fantasy, toxic masculinity and consent", and Richard III featuring disabled actor Arthur Hughes in the lead role both continue in the Royal Shakespeare Theatre until Saturday 8 October.