What's on in the Midlands
Published: 22 October 2022
Reporter: Steve Orme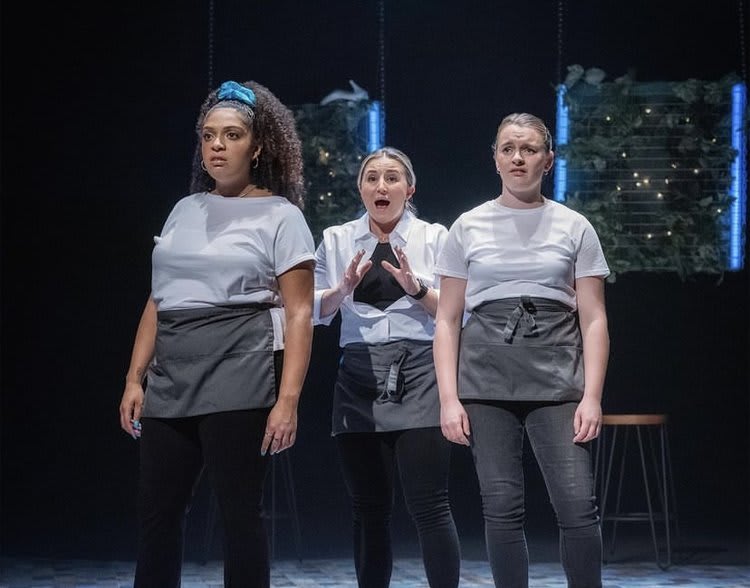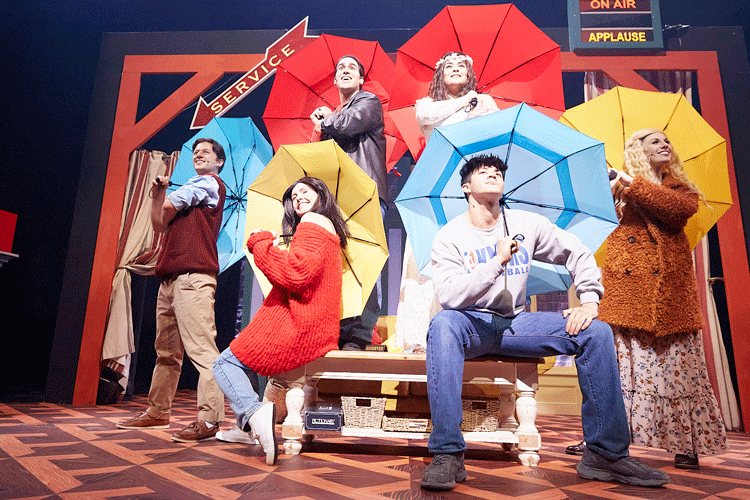 Strictly Come Dancing's Vincent Simone and Argentine tango specialist Paula Duarte hope to raise the temperature at the Courtyard, Hereford with Tango Passions on Monday.
A revamped version of John Godber's play which "shines a spotlight on four cocktail waitresses as they juggle home, school, work and everything in between", Shakers: Under New Management will be performed at the New Vic, Newcastle-under-Lyme from Tuesday until Saturday.
The Osmonds: A New Musical which tells the official story of the five brothers from Utah who were pushed into the spotlight as children and went on to create smash hits decade after decade tours to the Alexandra Theatre, Birmingham from Tuesday until Saturday.
A "side-splitting combination of a faithful adaptation of a Shakespearean classic complete with one worse-for-wear cast member", Sh*t Faced Shakespeare tackles Macbeth at The Cresset, Peterborough on Wednesday and Northampton's Royal and Derngate on Saturday.
Birmingham Stage Company's presentation of David Walliams's Demon Dentist, which involves children leaving their teeth for the tooth fairy only to find odd and horrible things under their pillow, has an appointment at the Belgrade, Coventry from Wednesday until Saturday.
David Edgar's adaptation of Charles Dickens's A Christmas Carol, which features Adrian Edmondson as Scrooge, gets festive in the Royal Shakespeare Theatre, Stratford from Wednesday until Sunday 1 January 2023 while the Mischief Festival in The Other Place, Stratford, continues with Ivy Tiller: Vicar's Daughter, Squirrel Killer by Bea Roberts and Nina Segal's O, Island! until Saturday 5 November.
Upstairs at the Western, Leicester promises an "unforgettable night of horror and suspense" in Terrifying Women, written by Morgan Lloyd Malcolm, Sampira and Abi Zakarian and performed by local emerging artists, which is an all-female horror night featuring three short plays, The Final Girl, Easy Breezy and The Passenger on Thursday while on Friday anyone from the audience can get up and perform a song during the improvised musical Rhymes Against Humanity.
Birmingham-based Altered Skin "brings together physical theatre rooted in the Indian performing artform Bharatanatyam and multilingual spoken text and sign languages" in its new show Fatherhood in the Patrick Studio at Birmingham Hippodrome on Thursday and Friday.
Performances and works-in-progress by artists who live in or originate from the East Midlands are unveiled in Nottingham Playhouse's annual showcase of new work, Amplify Festival, from Thursday until Saturday.
The comedy musical Friendsical, written and directed by Miranda Larson, with a guest appearance by Jake Quickenden, will be there for you at Leicester's De Montfort Hall on Sunday.
Written by Anil Gupta and Richard Pinto, Tartuffe which transports Molière's comedy to Birmingham's Stratford Road continues at Birmingham Rep until Saturday 5 November.