40 Years of Phoenix: Signal / Harmonica Breakdown / Family / Pave Up Paradise / Heart of Chaos
Choreography Henry Oguike, Jane Dudley, Danial Shapiro & Joanie Smith, Ben Duke & Raquel Meseguer, Darshan Singh Buller
Phoenix Dance Company
Peacock Theatre
–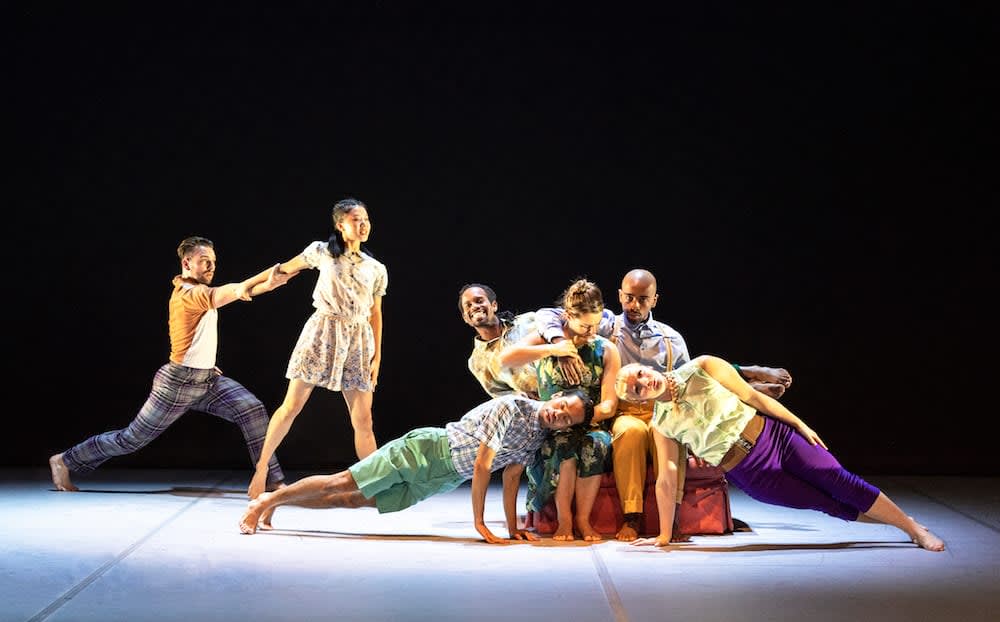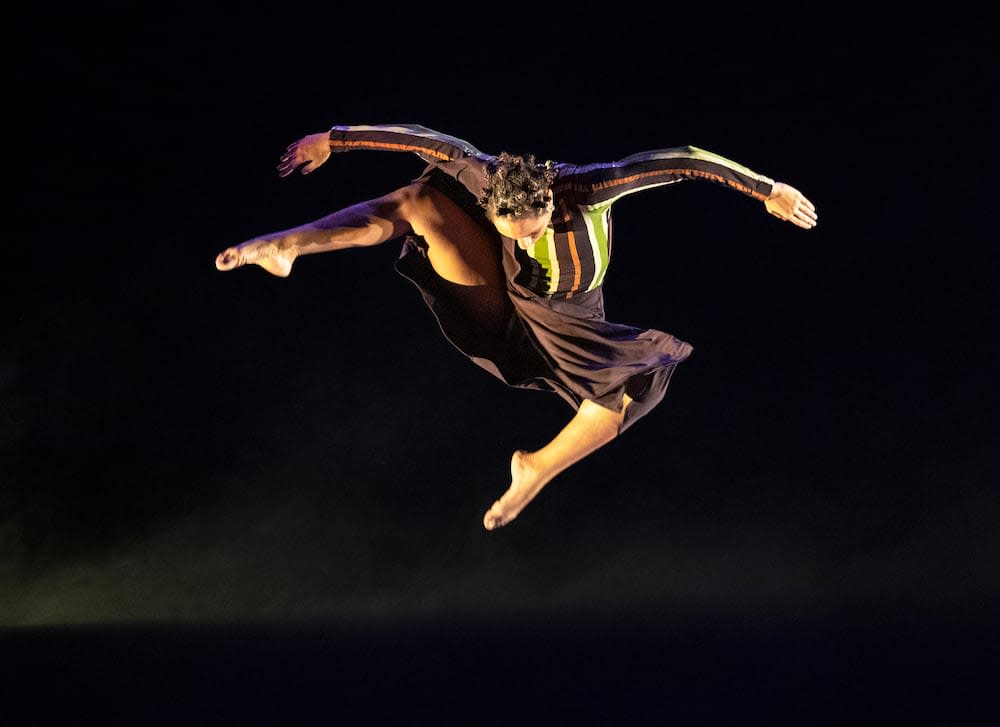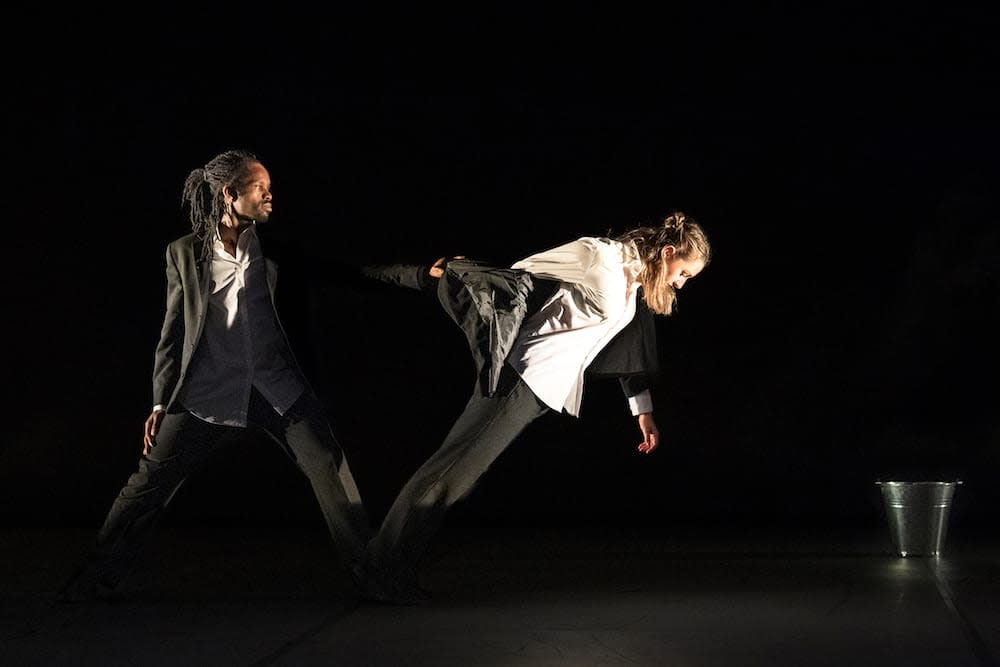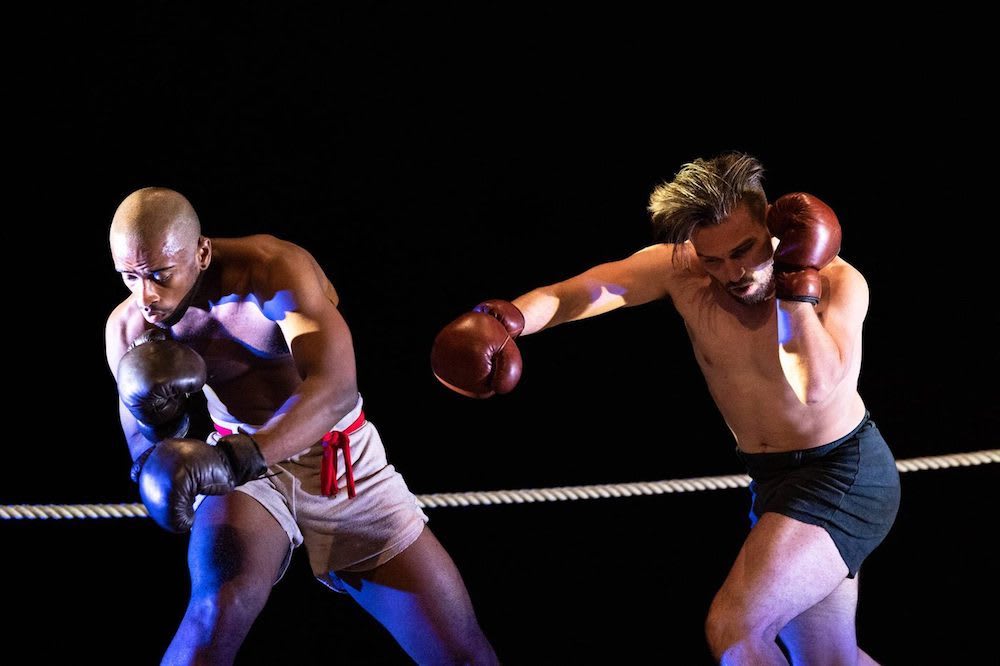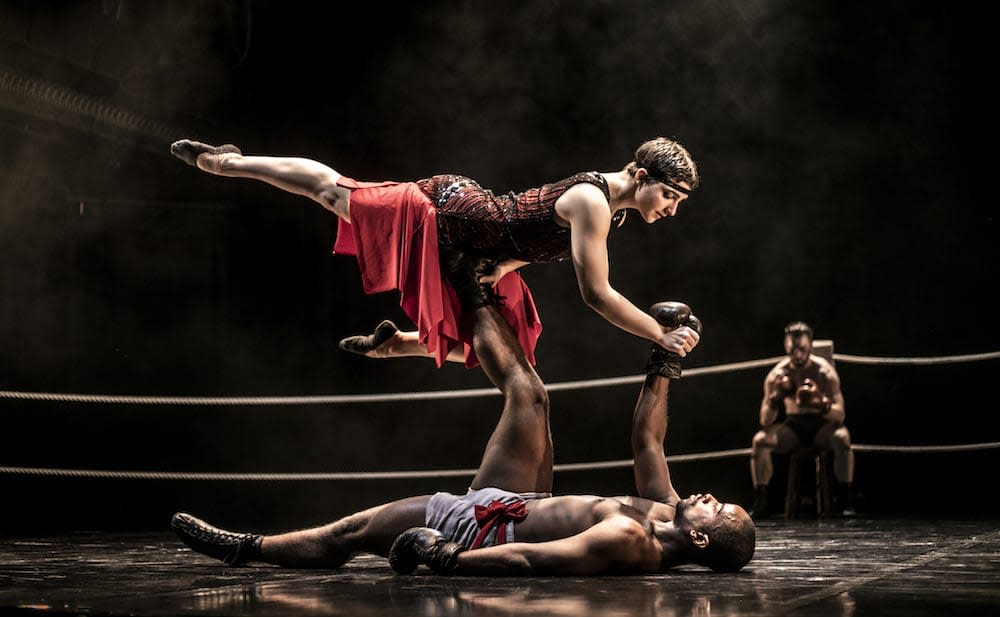 Phoenix Dance Company is touring the UK with its celebratory 40 Years of Phoenix and it has much to celebrate, not only surviving and growing under the leadership of inspirational artistic directors. Stopping off in London for only two evenings, the tour continues to Huddersfield, Doncaster, Barnsley and Newcastle. What a treat the unsuspecting have in store for them.
Newly appointed artistic director, Phoenix's eighth, Dane Hurst, former dancer with Rambert, taking the reins over from Sharon Watson, has curated a fine programme of five pieces, enjoyable and stimulating. Forty years to illustrate in an evening of less than two hours is a drop in the ocean, of course.
I have followed the company's prowess since my days of studying contemporary dance in the eighties, and well remember the excitement of a male black company up in Leeds—from small acorns it has grown into a mixed mid-size oak. "Founded by three Black male teenagers from Leeds in 1981, with their first professional performance taking place in 1982 for a total payment of £10, there is cause for much celebration as the Company still stands, against the odds, after 40 years in the industry."
Darshan Singh Bhuller's (a former Phoenix AD) refreshed 1993 Heart of Chaos, ending the evening's programme, triggers memories of two fellow students, one white, one black, in my class choreographing a similar boxing duet, using popping and locking techniques (how I wanted to be able to do that). They were just trying out possibilities, whereas Singh Buller's is not only inspired by the real life story Jack Johnson, the first African American heavyweight champion of the world in a segregated racist world, his KKK ordeal, the Jazz Age, and his three white wives, but is a striking number to finish the evening on a high.
There's quite a bit of meat on this one. The work is set to a soulful jazzy score by Wynton Marsalis (there's also a Louis Armstrong and a Zoltán Kodály sonata). Aaron Chaplin inhabits the lead role with fiery charisma and Matthew Topliss as his white opponent Jim Jeffries brings so much incredible acrobatic verve to his I can't keep my eyes off him. The five-strong ensemble (Alana Cowie, Charlie Nayler, Alabama Seymour, Yuma Sylla, Shawn Willis) and wife Etta danced by Melina Sofocleous add considerably to the energy and colour of the piece.
Hurst calls it "the jewel in the crown of this programme", but the penultimate piece also generates huge applause, Ben Duke and Raquel Meseguer's (of Lost Dog) 2004 Pave Up Paradise. If you know Lost Dog's work, you'll know its witty dance theatre style. For a start, Adam and Eve talk, and there's acoustic guitarist Andrew Burke on stage underscoring their story.
Eve's tempting of Adam is sexy and saucy, and the contact work is great. Both Yuma Sylla and Shawn Willis are in identical black suits and white shirts but it's not long before these are discarded. "And the Lord God said it is not good that man should be alone"—those are wily Eve's last words. The audience laps it up.
Working backwards as I am, Danial Shapiro and Joanie Smith's 1992 Family is also in the comic satirical vein, and for some reason it reminds me of the mime company Familie Flöz. Extended family life is a carousel of emotions, rivalries, and you know the rest. The music is cinematic—we could be in a French film—and the set is an old armchair (great as a springboard) lit many colours. There are happy photo poses and sibling squabbles. The choreography is better than words, body language says it all, sulks, joy, fluid scenarios told by a cast of seven. A girl wrapped around someone's face (a Magritte springs to mind) elicits much laughter.
Preceding that, a solo vigorously danced by Yuma Sylla to Sonny Terry's "Harmonica Breakdown", is Jane Dudley's1938 eponymously titled three and a half minute statement. Blues harmonica, powerful sliding walks, and what the programme calls "broken-winged" arms, depict a strong woman overcoming strong winds of prejudice. The struggles of white and black working class women of 1920s and '30s America told succinctly and unemotionally—I wonder if Dudley had Victor Sjöström's 1928 silent film The Wind in mind.
Henri Oguike 2004 Signal opens the evening with noisy intent—to Japanese Taiko drumming—I love a percussive beat, I love watching dancers play with the beat. Red lighting by Lucy Carter, red with some blue flashes costumes by Elisabeth Baker-King, and three bowls of fire set the mood. Martial moves, tribal dance—I briefly see Matisse's La Danse paintings flash before me—Samurai male duets, stillness. The drums crescendo, they pose and a woman selects one—are they geishas now?
An interesting trajectory of dance, committed dancers and creative crew, Phoenix Dance Company now resides in a wonderful new building cheek by jowl with Northern Ballet—I'm assuming there is much cross-fertilisation. At least I hope so. Part of Well Seasoned, Sadler's Wells' celebration of work by black dance artists, long may Phoenix rise and rise.
Reviewer: Vera Liber