Teatro Delusio
London International Mime Festival 2017
Familie Flöz, TheaterHaus Stuttgart
Peacock Theatre
–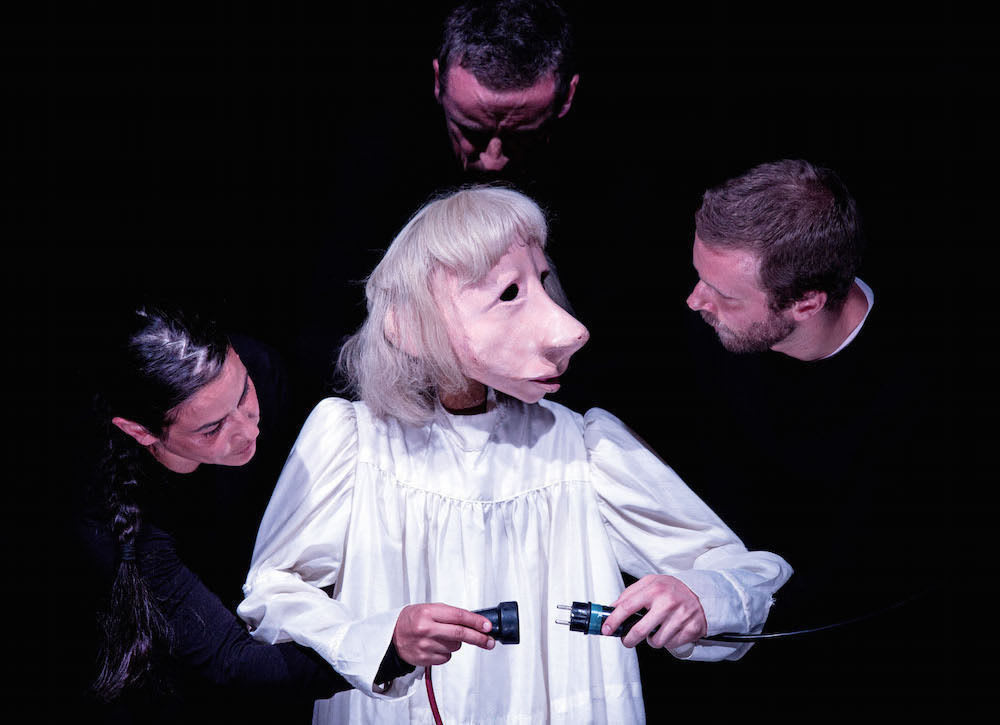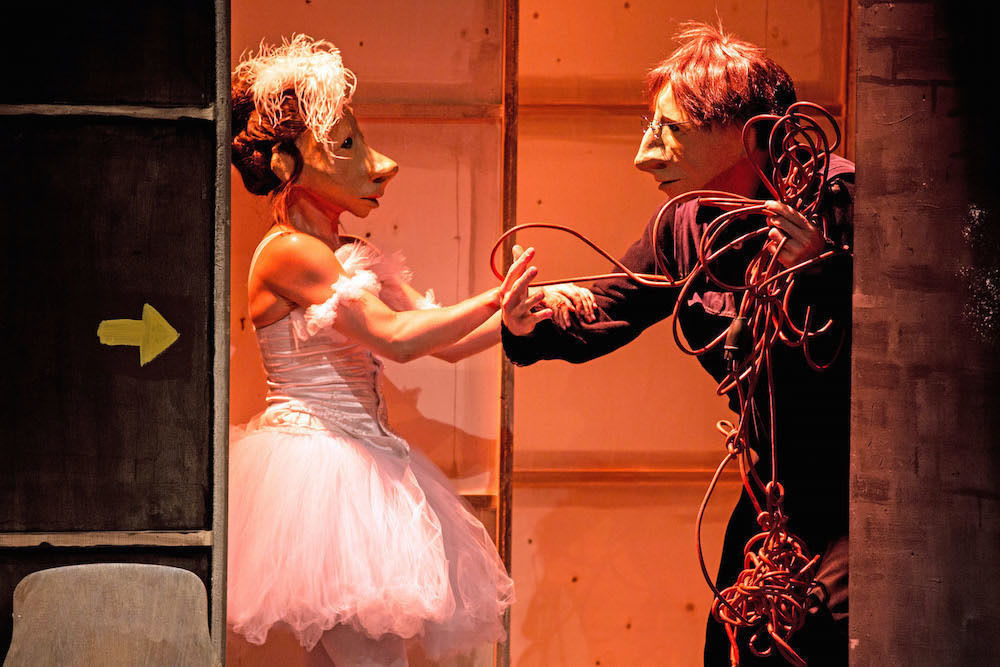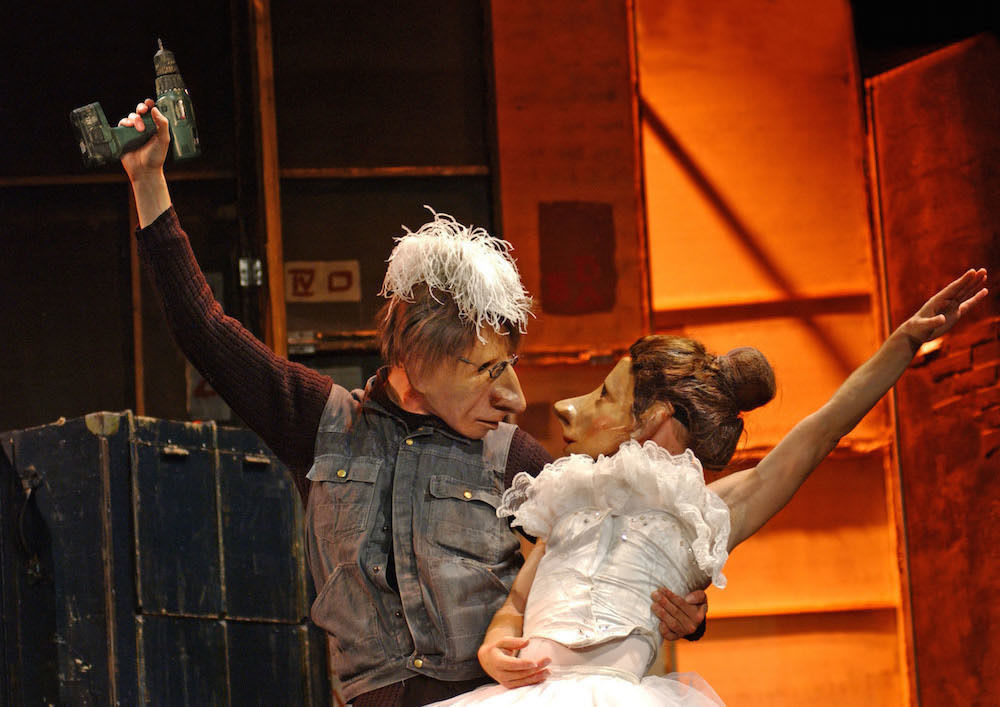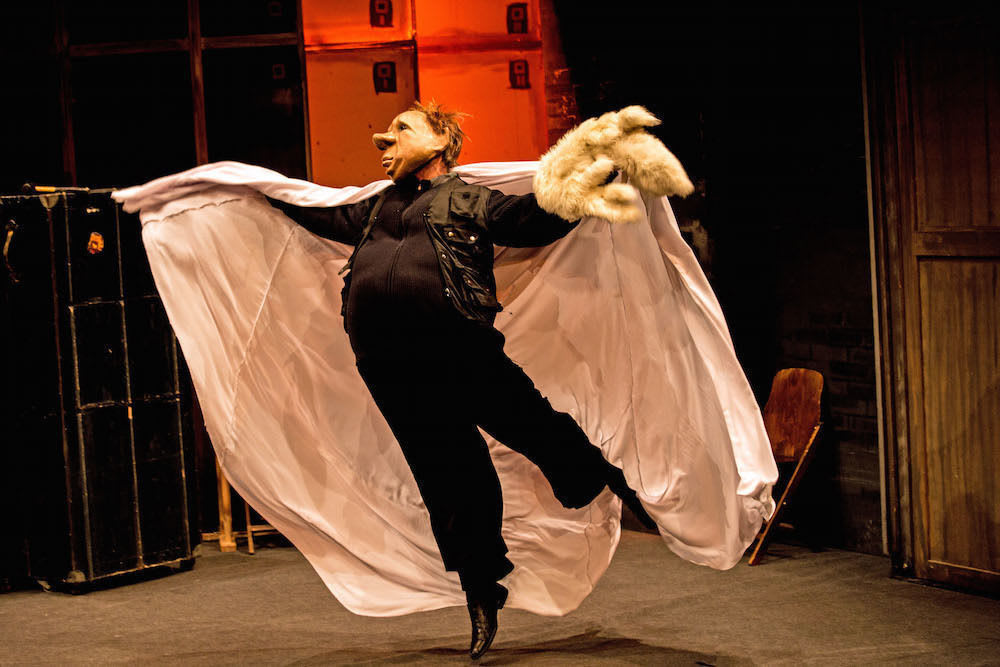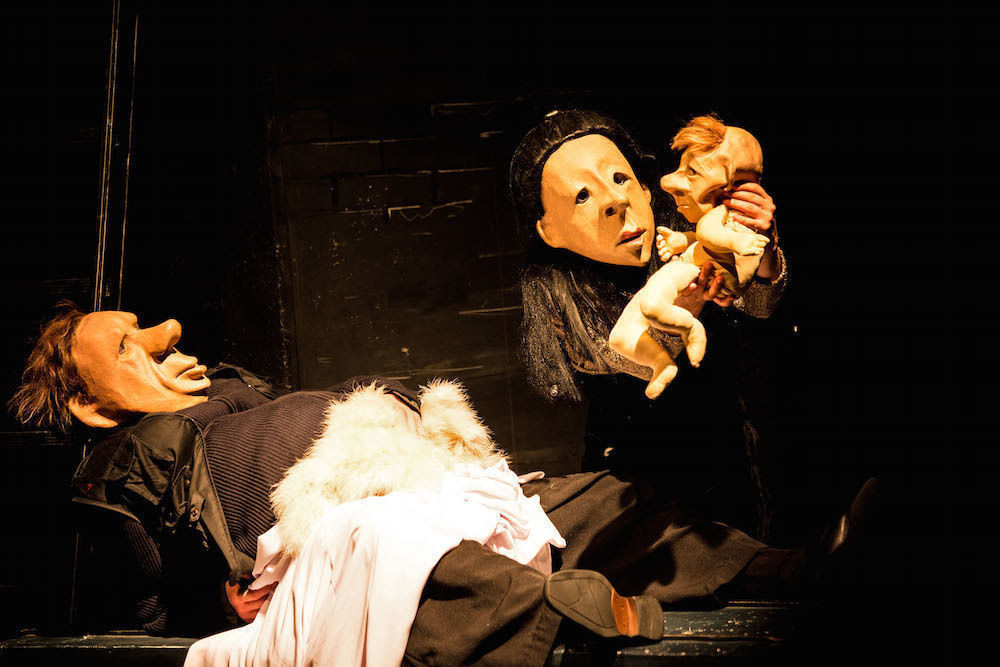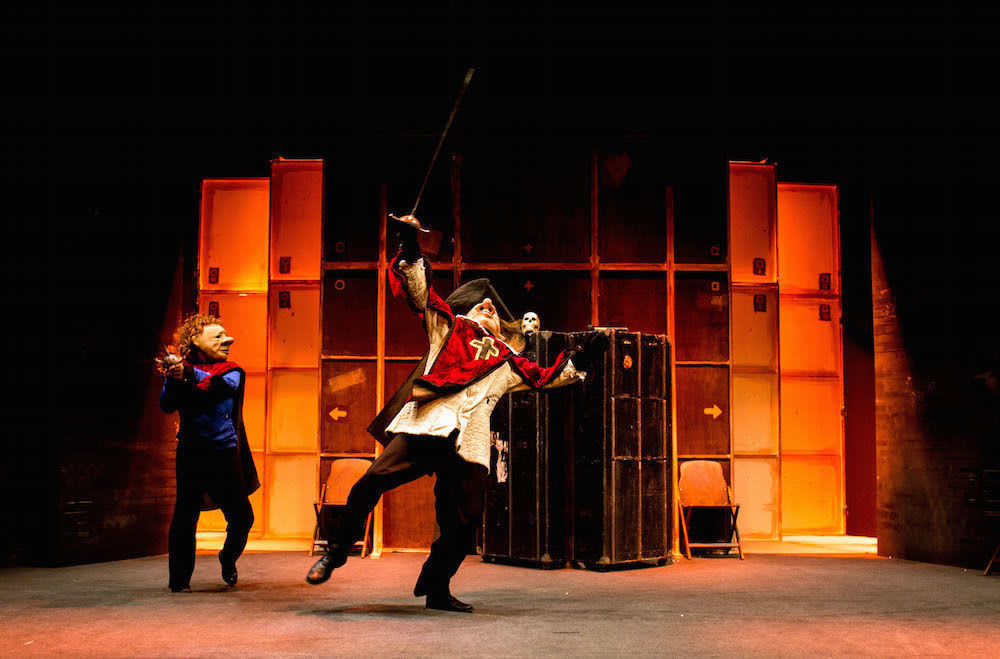 The only show of this LIMF 40th anniversary season (apart from Gandini Juggling) I really wanted to see was Familie Flöz's Teatro Delusio, so taken was I with their Infinita last year.
Only seventy minutes long, aimed at a family audience aged eight and above, this is gentle European humour, a bit slapstick with pratfalls and tripping over wires, very human and silly.
Physical mask theatre Teatro Delusio apparently "picked up no fewer than seven 5* reviews at the 2016 Edinburgh Fringe Festival." If you've not seen them before you'll be overwhelmed by their quick wit, quick changes, pliant body language and the eloquence of those unusual masks. I, on the other hand, was slightly underwhelmed (sorry), only because Infinita was so much more poignant and profoundly moving.
But, I think I was alone in this, my companion and the audience loved them, it's impossible not to, even when thinking it's not their best. Three performers, thanks to those masks, play some thirty characters, there's sleight of hand and I'm sure many children will be wondering how do they do that. Each character has its own idiosyncrasies.
Clever props is how, and clever ideas, this backstage theatre of delusions and illusions. Every theatre has its ghosts that live within its walls—if walls could talk, eh? Here there is a puppet in white—just head and white dress, no hands, no feet. Suddenly it acquires hands—how about that, its face seems to say to us. This direct gaze is unnerving and complicit. A flick of the head and all is clear.
So, here we are backstage with three stagehands who've seen it all before. There's Bernd the skinny one who loves his cat, likes to read and shirks his work; there's Ivan the paunchy one who loves his food and his singing diva; and there's wannabe Bob, up for anything, keep fit with the cleaner, understudying the stroppy actors, love affair, and there's plenty of young ballerinas for that.
"All the world's a stage, And all the men and women merely players; They have their exits and their entrances, And one man in his time plays many parts," there you have Teatro Delusio in a nutshell. We see many entrances and exits, we hear the music, we see the costumes, and we have to work out which ballet or opera or drama extract we are not watching from glimpses of the temperamental actors.
Ladders, crossed wires, tangled wires, staple guns, props, the wig and make-up woman, artistic director with his flouncy ego, wandering musicians trying to find the right door to get on stage: the messy scene behind the flats that the audience never sees. Characterisation is everything. The real stories and the fantasies these three electricians spin to pass the time—Ivan even gives birth to twins—what sort of transference is that!
The masks are superb—strangely expressive. Hard to believe that three men can do all this with the simple aid and magical mastery of masks. There are conflicts and tensions, high emotion and corny deaths, fencing from the Musketeers and a deliberate mix-up of fake and real guns. Bob, given a chance to go on stage, flunks it by walking into the scenery and knocking himself out. As we know in theatre, timing is of the essence.
Second best is the prop box—things vanish in there and then appear somewhere else. Rothbart jumps out of it in redlined cloak, Ivan gives birth on it, the cat dies in it. The white ghost creeps back—so there you have it, you've been allowed into the sanctum, the real heart of the theatre. How can we live without a dream in our hearts?
Conceived by Paco González, Bjorn Leese, Hajo Schuler, and Michael Vogel, Teatro Delusio is performed by Thomas van Ouwerker, Johannes Stubenvoll, and Andres Angulo, I look forward to next year's show to see if Infinita is still my benchmark of their high quality and good humour.
Reviewer: Vera Liber