9 to 5 The Musical
Book by Patricia Resnick, music and lyrics by Dolly Parton
Churchill Theatre Bromley
–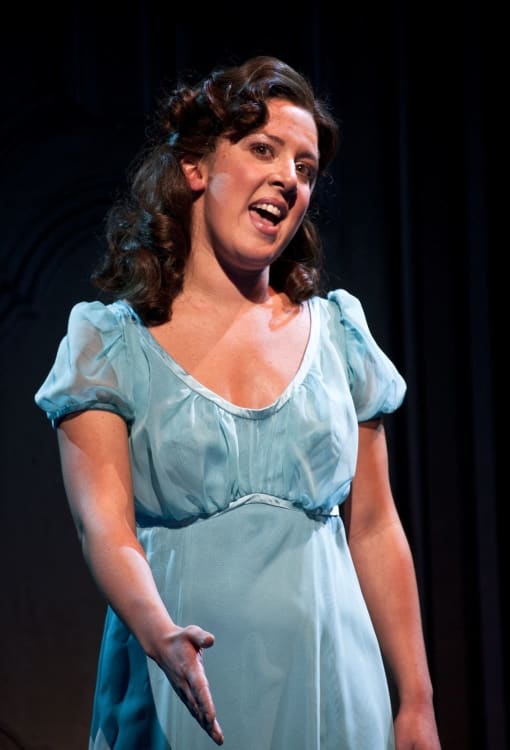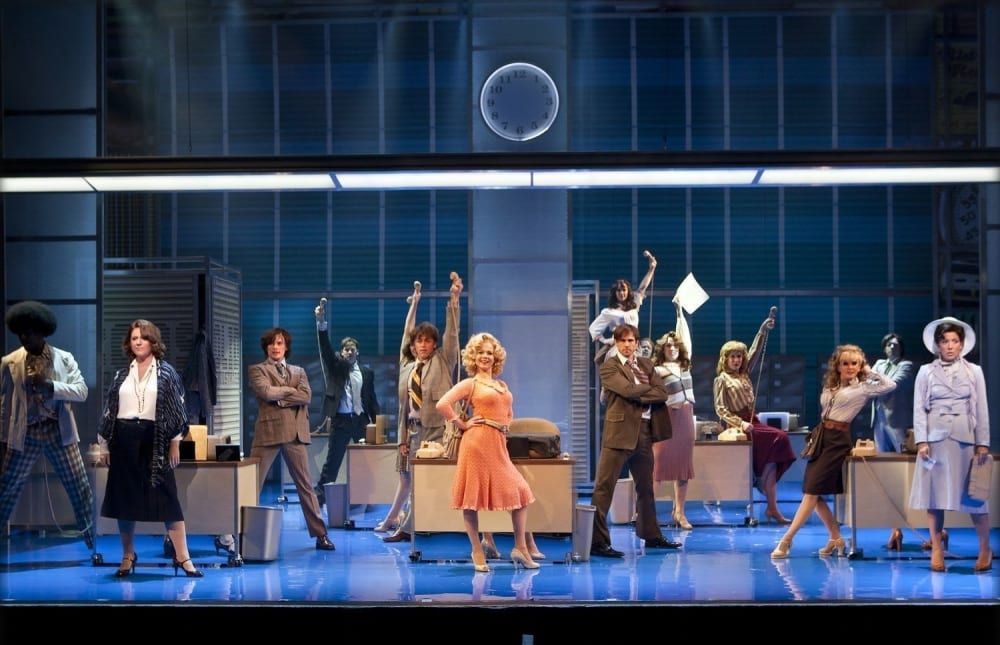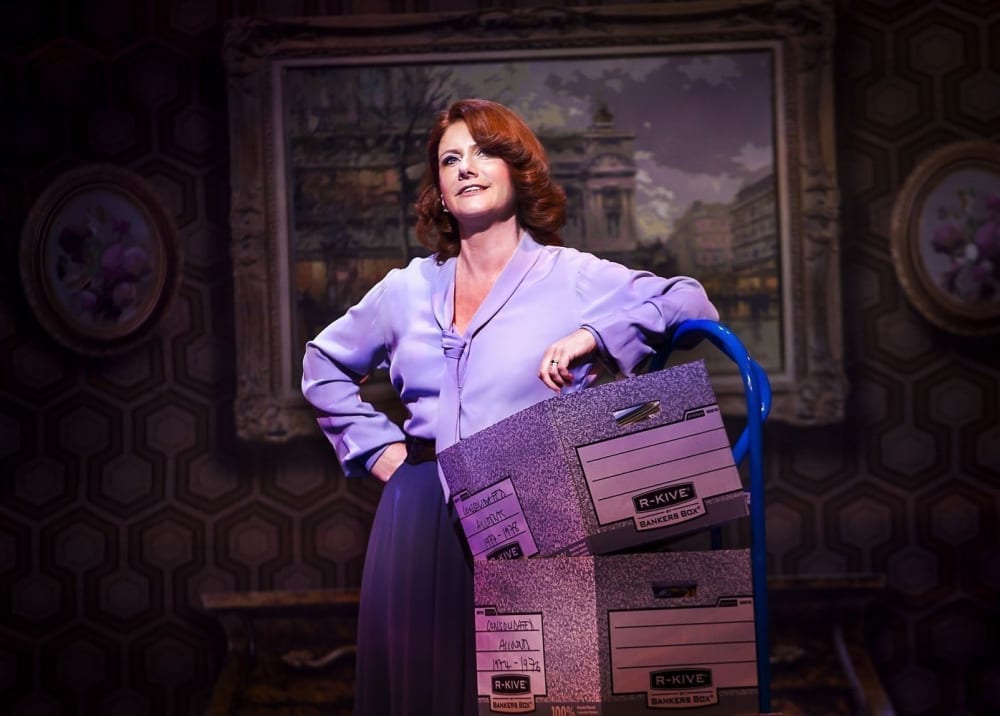 That 9 to 5 The Musical has remained true to its movie origins is both its strength and its weakness, regardless of both though, it endures as a crowd–pleaser.
Planted very firmly in the late 1970s, it gets away with the zany plot of three female office workers taking revenge on their chauvinistic, sexist male boss in an implausible but funny turn of events that involves rat poison, kidnapping, and an electric garage door opener.
The triumvirate is Violet who has been overlooked for a promotion given to a male colleague, Judy the new girl, forced into the world of work when her husband walks out on her who is humiliated in front of her colleagues by boss, Franklyn Hart, and the well–endowed Doralee who the deceitful Hart puts it about the office provides him with services additional to shorthand and typing.
Jackie Clune leads with a strong central performance as Violet, with Amy Lennox as Doralee and Natalie Casey as Judy by her side in the fight against inequality and the big boss man. In fantastically good form is Bonnie Langford in a skilful and comic show-snatching turn as the PA who worships the nasty Franklyn Hart played by an underused Ben Richards.
With such talent, director and choreographer Jeff Calhoun didn't need to fall back on silly walks and bits of business in an otherwise smartly staged production, with effective if busy scenic design by Kenneth Foy.
Patricia Resnick, who wrote the screenplay, has provided the book which in places smacks of slavish repetition rather than creatively embracing the new medium. Less imitation and more imagination would have benefited the show's structure, scene and character development.
Dolly Parton, who wrote and performed the title song for the film (in which she played Doralee), wrote an additional fifteen or so songs for the original US stage production of 9 to 5 The Musical, which started to come off the page in the early 2000s.
Never mind that some twenty-five years plus had passed. Lyrically Parton is stuck in a time warp and even though the show relies heavily on a nostalgia for the 1970s, there is not so much as a nod to the more honed and nuanced contemporary musical theatre lyric. Perhaps not for that reason, but certainly not for nothing were several of the musical numbers dropped.
Megastar Parton is also shoe-horned into the show via projected film clips that are both irritating and unnecessary. It goes to show that even a performer of her standing and experience doesn't always know when to get off.
For all its weaknesses the show is un–taxing, cheering, packed with energy—and there is no getting away from the incredibly catchy title song which bookends the show guaranteeing a feel-good finale. And after a hard day in the office, that'll do the job!
Reviewer: Sandra Giorgetti