A Beautiful Noise
Songs by Neil Diamond
Lyric Theatre Shaftesbury Avenue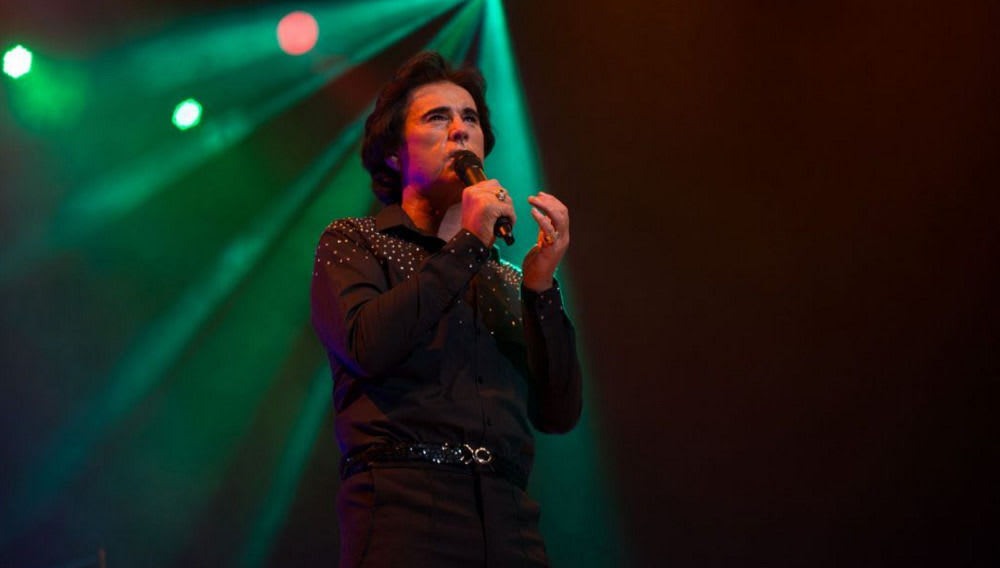 The Lyric Theatre Shaftesbury Avenue was packed last night for A Beautiful Noise.
And why not, because if you like the music of Neil Diamond then the only way you will hear it live now is courtesy of tribute acts like this one from Fisher Stevens, since 77-year-old Diamond stopped touring after being diagnosed with Parkinson's Disease.
Amongst the audience, however, as well as a sense of excitement there was also a tangible degree of confusion.
There were those perhaps expecting a show along the lines of bio-juke box, Beautiful: The Carole King Musical, looking around themselves, bewildered at the extroverted behaviour of a tanked-up minority in pop concert mode, determined to have a good time.
And there is no doubt that a good time could certainly be had, with lots of joining in the singing and the wiggling of middle-aged spread, including mine.
But there is no getting around the fact that I found this show, which is produced by Flying Entertainment the company behind concert spectacular Thriller Live, a muddle.
There is a smattering of biographical information and incoherent references to New York's Brill Building, the epicentre of America's pop music industry at the time when Neil Diamond came on the songwriting scene.
It was in this iconic place that Diamond wrote Monkees' mega hits "A Little Bit Me, A Little Bit You" and "I'm A Believer" and rubbed shoulders with the likes of Neil Sedaka and Phil Spector, but this is largely lost, making little sense of why certain of their songs are included in the show.
As a backdrop to each of the songs, there are projected images and videos of literalist inanity.
Overdosing on silhouettes, "Soolaimon", with its roots in world music, is embellished by lionesses profiled against an orange Serengeti sunset, whilst excellent supporting singers, Samantha Palin and Rebecca Cole, wear kaftans decorated with (bizarrely) palm trees.
"You Don't Bring Me Flowers" has projections of, yes, flowers. "Love on the Rocks" has a backdrop of gem shapes falling on loop; perhaps I should be grateful they weren't ice cubes.
"Girl, You'll Be A Woman Soon" made my toes curl in discomfort as a late middle aged, Diamond / Stevens sang "Girl, you'll be a woman soon, Please come take my hand, Girl, you'll be a woman soon, Soon you'll need a man" whilst behind him the pouting faces of women young enough to be his daughters, sporting just out of bed hair, appeared one after the other.
I didn't mind surrendering myself to the elated atmosphere, but here was a line. Perhaps it has something to do with being a mother of girls.
Diamond's career has spanned in excess of five decades which are well represented in the show.
Stevens, whose voice sounds a lot like Diamond, works hard to give us two sets of some 14 songs each: "Song Sung Blue", "America", "Beautiful Noise", "Solitary Man", "He Ain't Heavy", "Forever in Blue Jeans", "I am I said", "Hello Again Hello", the list goes on, of course saving the best for last, "Cracklin' Rosie" and "Sweet Caroline".
In the end, what's not to like? Stevens delivers Diamond's classics with a superb band made up of Mark Burton, Nigel Williams, Steve Green and Gerry Power, with brass trio Glen Johnson, Nichola Pope Mathews and John Moakes.
Together with Palin and Cole, Stevens brings home the promised beautiful noise, but it is one best enjoyed with your eyes shut.
A Beautiful Noise will next play at the Lyric Theatre 10 June and 8 July.
Reviewer: Sandra Giorgetti