A Brief History of Women
Alan Ayckbourn
Stephen Joseph Theatre Company
Stephen Joseph Theatre, Scarborough
–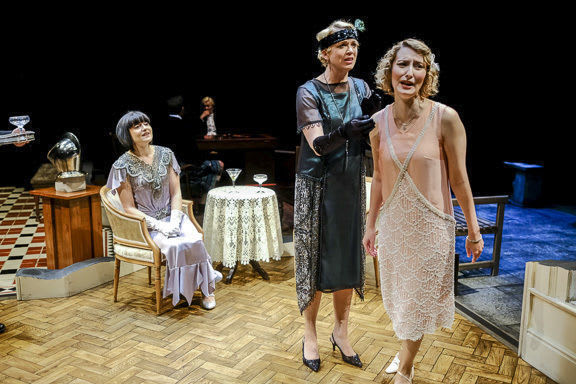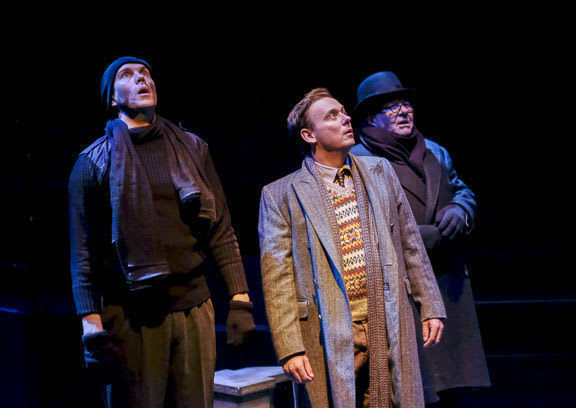 Over 58 years of playwriting, Alan Ayckbourn has earned a reputation as one of the UK's leading exponents of stage comedy—and deservedly so. However, we mustn't overlook the formal inventiveness of his plays, nor the dark undercurrents that run through them.
Following the critical backlash to The Divide, a sprawling six-hour epic set in a dystopian future, A Brief History of Women signals a return to more familiar comedic territory. However, the Bard of Scarborough's experimental spirit remains intact, for his 81st play presents audiences with yet another adventure in theatrical space and time.
Like Taking Steps (1979), which runs at the Stephen Joseph Theatre until 5 October, the action of Ayckbourn's latest play is confined to a single house. The building in question, Kirkbridge Manor, becomes a character in its own right, playing a crucial role in the life of one ordinary man. Told in four parts across four different time periods, we watch Anthony Spates (Antony Eden) as he matures from a 17-year-old servant in 1925 into a 77-year-old hotel manager in the mid-1980s.
The play is also concerned with the extraordinary women who have played an important part in Anthony's personal development: Lady Kirkbridge (Frances Marshall), an unhappily married aristocrat; Miss Ursula Brock (Laura Matthews), a psychologically fragile school teacher; and Gillian Dunbar (Louise Shuttleworth), the kind-hearted wife of an amdram lothario.
There is much to enjoy in Ayckbourn's latest play, but the episodic nature of the piece results in a slightly uneven production. The evening gets off to a bumpy start with a scene set in a 1920s manor house. Although I was touched by the tender moment shared by Anthony and Lady Kirkbridge, I bridled at the characters' heavy-handed discussion of social mobility and the two-dimensional villainy of Lord Kirkbridge (Russell Dixon).
Things improve considerably in the second scene, which focuses on Anthony's doomed relationship with a fellow teacher in immediate post-war Britain. Here, Ayckbourn gives us a vivid glimpse into the hustle and bustle of life in a girls' school, and he manages to combine pathos and black comedy to winning effect. The third scene, which revolves around rehearsals for a pantomime in a 1960s arts centre, is equally strong.
The cast, many of whom also appear in Taking Steps, do sterling work in their various roles. Although Antony Eden makes for an unconvincing 17-year-old, I was moved by the quiet dignity he brings to the central character in his older incarnations. On the other end of the subtlety spectrum is Russell Dixon, who comes close to stealing the show with his turn as an outrageously camp amdram enthusiast.
The female cast members—Frances Marshall, Laura Matthews and Louise Shuttleworth—deliver heartfelt performances as Anthony's three love interests, but also demonstrate versatility in a range of smaller comic roles. Equally fine is Laurence Pears, who makes a strong impression as a hulking PE teacher.
Kevin Jenkins's intelligent set design skilfully recreates different time periods through small adjustments in props and furniture. Simon Slater's sound work is similarly evocative, particularly during the first scene where the reveries of a 1920s party are suggested through background music.
A Brief History of Women is not top-drawer Ayckbourn, but it possesses many of the shining qualities that audiences have come to expect in his work.
Reviewer: James Ballands