A History of Water in the Middle East
Sabrina Mahfouz
Royal Court Theatre Upstairs
–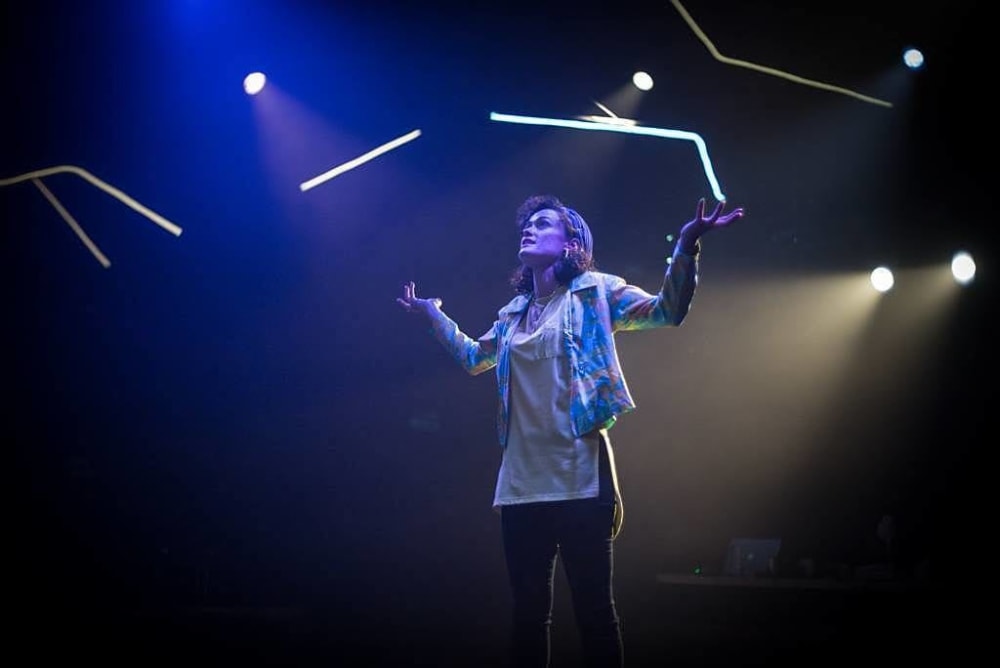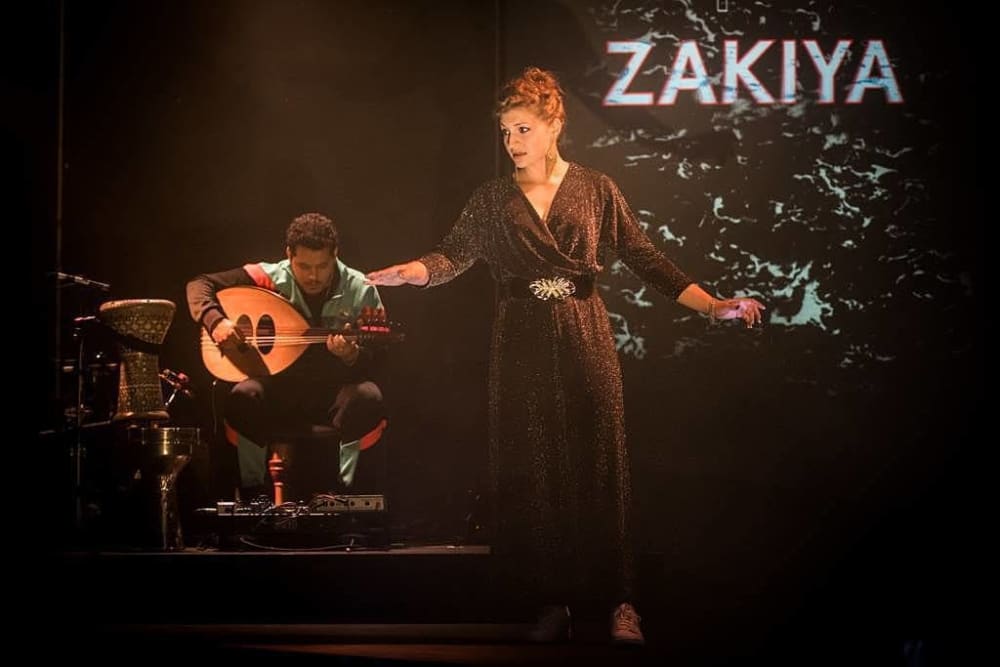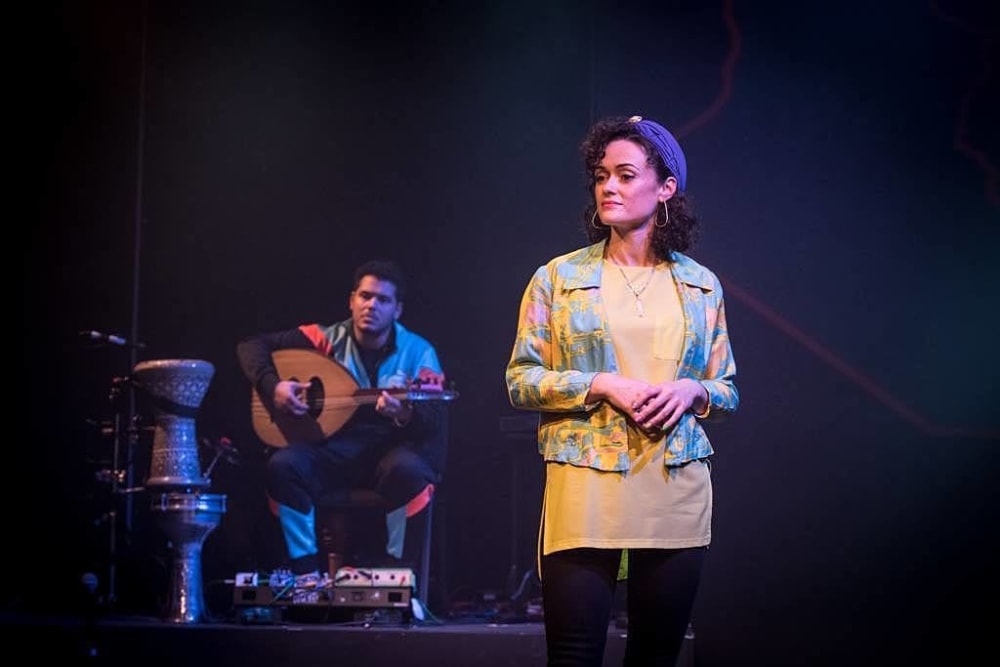 The Royal Court has always prided itself on being the home of new writing. Its current policy appears to be to look beyond the traditional play format, instead searching for something more radical. That is particularly the case in the smaller Upstairs space.
Structurally, A History of Water in the Middle East has much in common with Debris Stevenson's Poet in da Corner.
At the rear of a cat-walked stage, designed by Khadija Raza, sits a musician, Kareem Samara. He plays a combination of percussion and string instruments supported by a computer or keyboard deck.
This provides an atmospheric background and also the accompaniment for actor / singer Laura Hanna to showcase her rather beautiful and distinctive vocal talents.
However, the core of an hour-long show, directed by Stef O'Driscoll, is a sometimes poetic and deeply political agitprop polemic about life in the Middle East.
In her opening address, playwright / performer Sabrina Mahfouz explains that both she and Laura Hanna are "half-Egyptian", while the performing colleagues each have Middle Eastern roots as well.
What follows is a very brisk canter that forms a partial (in both senses of the word) history of that troubled region, devoting no more than around a minute or two to any particular country.
The viewpoint is typically radical and could prove controversial, attacking British imperialism and asking serious questions about the past, present and in some cases the future of locations across the region that include Egypt, Iraq, Bahrain and Palestine / Israel. The "water" of the title impinges but can seem more a device than an integral part of the presentation.
Presumably having concluded that this might be a little hard for some viewers to take, the lecture element is broken up by scenes involving an interrogation led by David Mumeni as a spy for British intelligence.
Somehow, on leaving university, the highly radical Sabrina Mahfouz, newly anointed with her Politics MA, was targeted as a possible secret agent having innocently applied for a job with the civil service.
Whether this element of the story is fictional or based on fact might be open to question but it provides some much-needed comedy to lighten the mood of what can be an intense evening.
In deciding whether this kind of theatrical performance is a hit or a miss, there are a number of factors that need to be taken into account. First, there is a strong element of gig / rap / performance poetry that will appeal to some. Next, there is the patchy history lesson, which will also have its fans, although many of them might have preferred greater depth to the research and possibly more concentration on individual stories. Finally, there is the coherence of the whole, which for some may not have the satisfying solidity of the kind of more structured theatrical works that this talented playwright has written in the past.
Reviewer: Philip Fisher