A Number
Caryl Churchill
Nuffield Theatre Southampton
Young Vic Maria Studio
–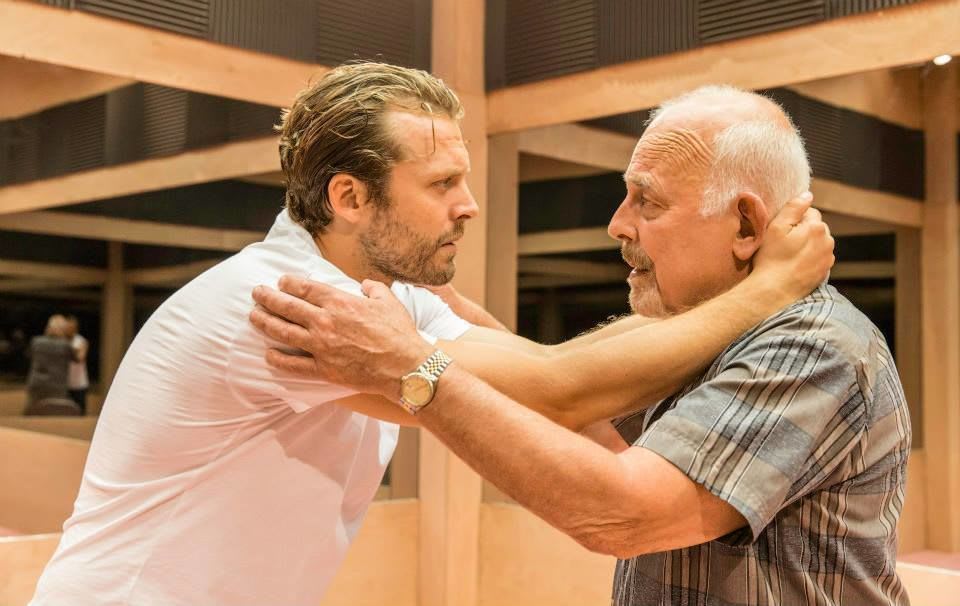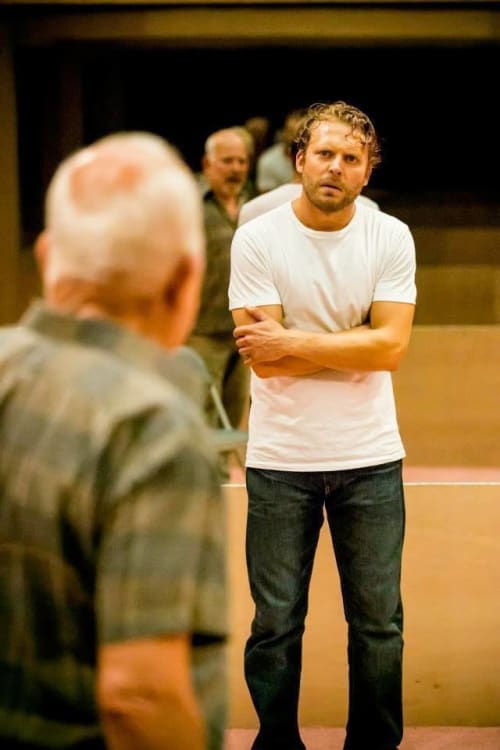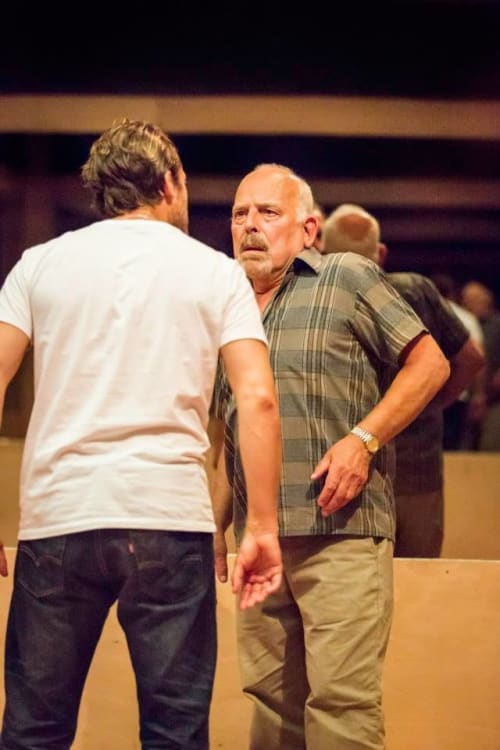 A Number may last less than an hour but it addresses a series of the most fundamental philosophical and existential questions that should trouble all of us today. As such, it can be seen as typical of the work of the atypical Caryl Churchill.
Michael Longhurst's revival, first seen at the Nuffield Theatre in Southampton, will need to compete in the memories of many viewers with the immaculately chilling Stephen Daldry original at the Royal Court starring Sir Michael Gambon and Daniel Craig, before Harry Potter and James Bond respectively.
Longhurst and his designer, Tom Scutt, put father and son John and Lex Shrapnel into a box lined with two-way mirrors.
As with Mike Bartlett's Game at the Almeida earlier this year, this means that viewers are compartmentalised and enjoy a voyeuristic experience, separated from the performers, like a TV audience, by glass and microphones.
There, the performers play out five short scenes in the roles of a father, Salter and three of his sons, the first two called Bernard and the last Michael Black (though the names only appear in the script).
The first is a kind of range finder, as a polite father and his thirty-something son meet for the first time and fact find.
We soon learn that Salter bore a son who was then cloned many times so that somewhere in the world there are as many as 20 walking the streets. However, the underlying reasons for the scientific experiment are never explained.
The young man then reasonably probes to discover whether he is the original or an exact replica. On discovering the answer, he begins to consider some fundamental issues that such knowledge inevitably throws up.
The nature v nurture debate is therefore already in mind by the time that the second son (actually the first) appears. He is a literally demanding hoodlum, who is less than enamoured at learning that he has a series of genetically perfect brothers. By now, viewers will already be trying to filter through their minds the reasons why supposedly identical men can be so different.
Scenes three and four bring the same pairings back with a further degree of prior knowledge to enliven the conversations with Dad. By now, some serious action has also been taken to put the philosophical jousting into perspective.
The final act introduces the third son, a kind, generous schoolteacher and family man who could hardly be further from his siblings.
By the end, viewers will realise that Caryl Churchill has written a very special piece that is well delivered by the performers, both hitting their peaks when Lex Shrapnel's angry Bernard is in the room.
13 years after its original production, A Number still has the power to intrigue, provoke and even shock, which is the mark of the best plays—those that have the ability to withstand the test of time.
Reviewer: Philip Fisher