Game
Mike Bartlett
Almeida Theatre
–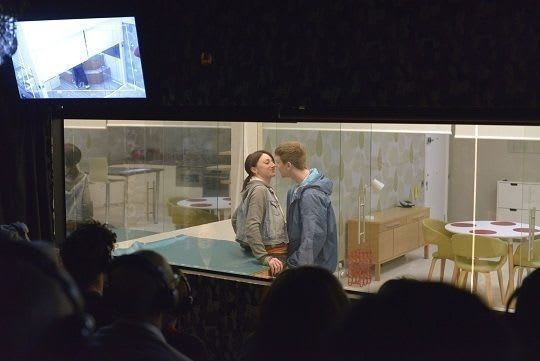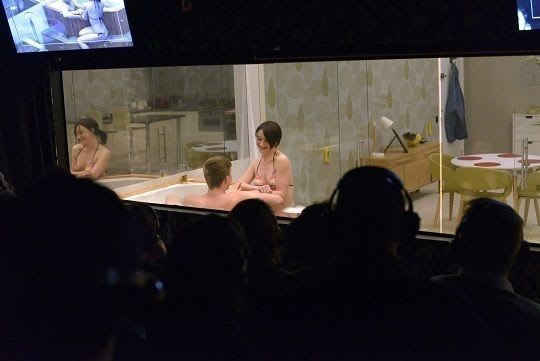 Mike Bartlett is on a roll. The award-winning King Charles III was a smash hit for the Almeida both on home ground and in the West End. More recently, Bull entertained richly at the Young Vic.
The sinister, provocative and deeply thought-provoking Game may last less than an hour but it packs a mighty punch. In that time, it serves up a satisfying drama, offers some cynical commentary on society and the media today and contains enough subtext to fuel a thesis.
In a rather slow process starting quarter of an hour before the blinds rise, the audience is herded into four rather uncomfortable zones which surround a two-storey house that will be familiar to devotees of TV's Big Brother.
In the opening minutes, an unemployed, young Liverpudlian couple explore the property to decide whether this might be their new, rent-free home. The mod cons quickly persuade Jodie McNee as Carly, while Mike Noble's Ashley is also taken with the idea. In reality, with no money and no home they have little choice.
The contract that they sign may not make any financial demands but does require other means of paying their way.
This house has been built, complete with two-way mirrors through every wall, to become a rich voyeur's idea of heaven, the alienation effect enhanced by the obligation to listen through headphones.
For only a few hundred pounds, paying visitors (getting their kicks in the audience zones) can watch the couple carrying out the ordinary tasks that occupy us all and, with no place to hide, even procreation might be on the menu for those who book the optimum slot.
Even better, the punters get to shoot the Game with rifles containing carefully controlled doses of tranquilliser.
This might not be everyone's cup of tea but a combination of the bored rich, drunken hens and bitter losers get their kicks, often to the obvious distaste of ex-squaddie David, their armourer/chaperone played by Kevin Harvey.
After a period of failure under the microscopic gaze of the public, little Liam comes along and the action advances seven years, by which time he too has become part of the Game.
Under Sasha Wares's direction Game is gripping, deliberately asking its audience to consider their own behaviour and that of their peers.
This clever little concoction raises a series of very tricky moral and ethical issues, avoiding judgemental conclusions in a superb piece of theatre that should not be missed.
Reviewer: Philip Fisher