A Tale of Two Cities
Ben Duke and devised with the Company after Charles Dickens
Lost Dog, The Place and Warwick Arts Centre
The Lowry, Salford
–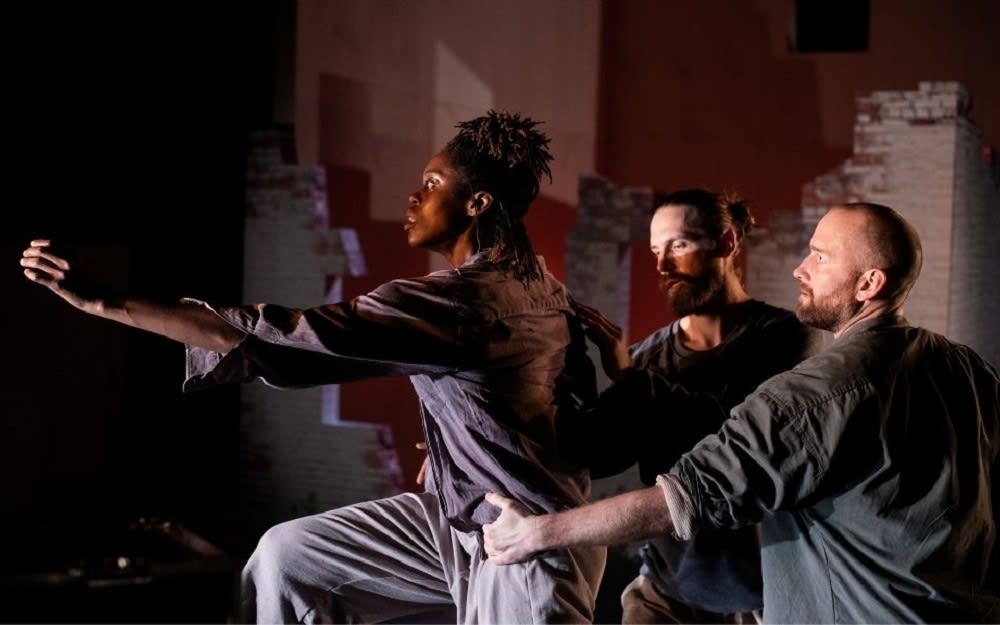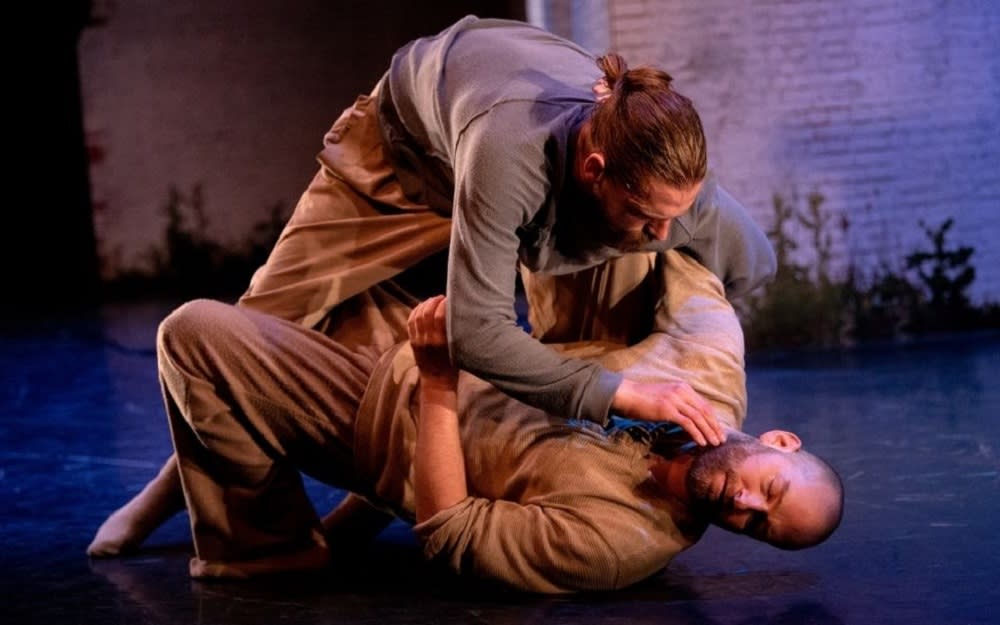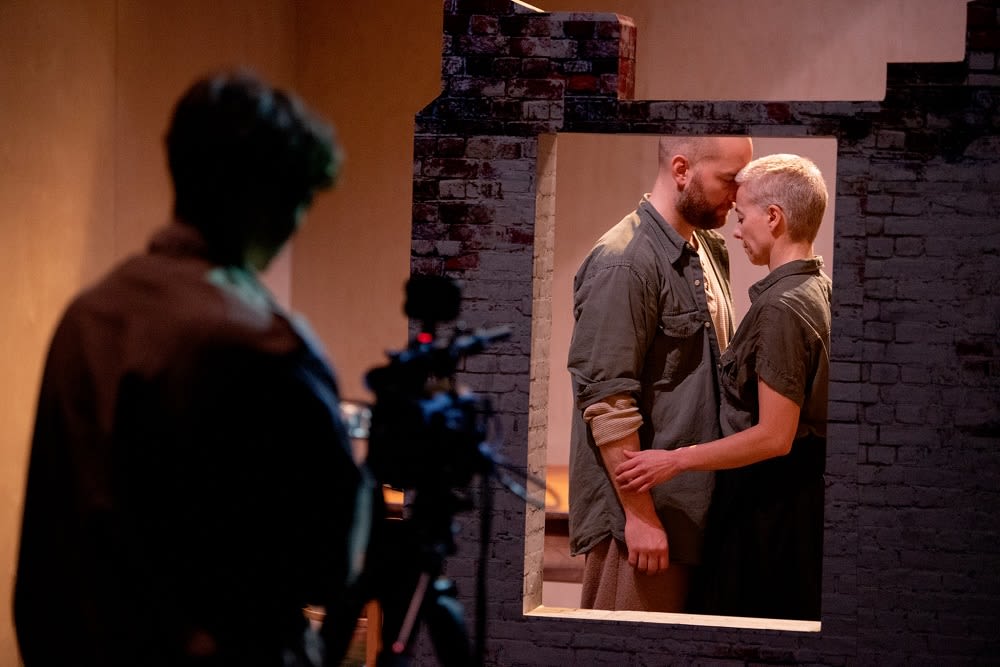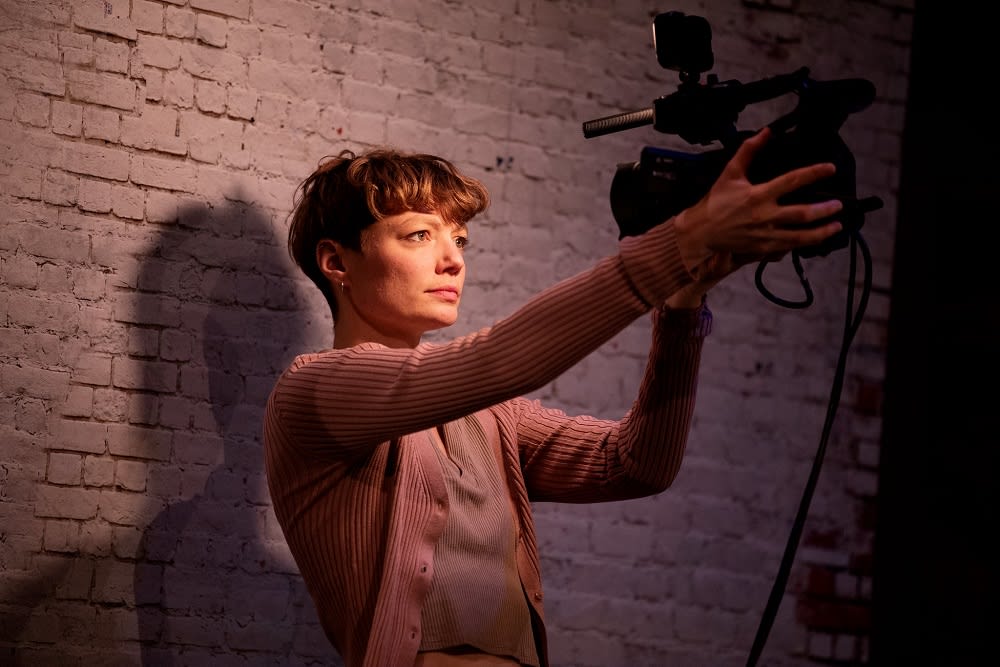 There is no such thing as a 'new' idea. The Octagon Theatre in Bolton is currently staging an adaptation of Kes which cuts back the text and number of actors and makes use of physical theatre techniques to tell the story. At The Lowry, Lost Dog is taking a similar approach to its version of Charles Dickens's A Tale of Two Cities.
There is a strong sense director Ben Duke, who devised the play with the Company, is aware attempting a stage version of such an epic novel is so ambitious as to border on ridiculous. Throughout the play, the cast remind the audience the story is so complex it would be prudent to take notes and pause to summarise plot developments. The famous opening lines of the novel are moved to a much later point and, when finally spoken with beautiful bitter resignation by Temitope Ajose-Cutting, are immediately followed by a joke.
The adaptation works by changing the nature of the story from Dickens's theme of societal reinvention and personal redemption to an intimate family drama. Lucie (Nina-Morgane Madelaine) attempts to make a film documentary about her family but finds her parents, Lucie Manette and Charles Darnay, are reluctant to answer many questions. Gradually, a tale emerges of a crime committed by Charles's father so vile he refuses to use his family name and of a sacrifice by a man named Sydney Carton after whom her brother is named. But Lucie remains puzzled by a mysterious woman, Defarge (Temitope Ajose-Cutting), whom she recalls threatening her at gunpoint.
The audience regularly must suspend disbelief. For the timeline to work, events take place in the early 19th century yet a documentary film is being made, Amnesty International is referenced and the cast wear modern casual clothes. The characters frequently point out jumps in logic and incredible coincidences. But the mood of a family gathering, with in-jokes and squabbling, is convincing. Despite the relatively short running time, the characters are satisfyingly complex. Rather than a two-dimensional figure of vengeance, Temitope Ajose-Cutting establishes Defarge as someone against whom a great wrong was committed and who deserves justice.
Duke's techniques risk alienating the audience. Amber Vandenhoeck's set of a derelict building has a wall constructed in a manner which obscures the view for the audience. Scenes from Luice's documentary, shot inside the building, are broadcast on a screen fixed in the roof and a TV at the side of the stage. This seems like cleverness for its own sake until it becomes apparent the approach allows also for Hannes Langolf to appear on screen as both Charles Darnay and Sydney Carton at the same time and for one to transform into the other.
If the text occasionally becomes a clumsy blur of names and places, the physical storytelling is vivid and powerful. A mob in full revolt is portrayed by the cast in delirious, silent slow-motion. A lynching is enacted by John Kendall in such disgusting detail it is only possible to watch by imagining it happening to Putin. Temitope Ajose-Cutting's eccentric bopping movements when Defarge discovers a family tragedy are so extreme as to seem robotic until it becomes clear they are the reaction of someone pushed beyond endurance by grief.
By recognising, even celebrating, the limitations of what can be achieved in transferring an epic novel to the stage and emphasising their considerable strengths as physical storytellers, Lost Dog achieves a very unusual but highly successful adaptation of a classic story.
Reviewer: David Cunningham