Aida
Music by Giuseppe Verdi; libretto by Antonio Ghislanzoni
Opera North
Leeds Town Hall
–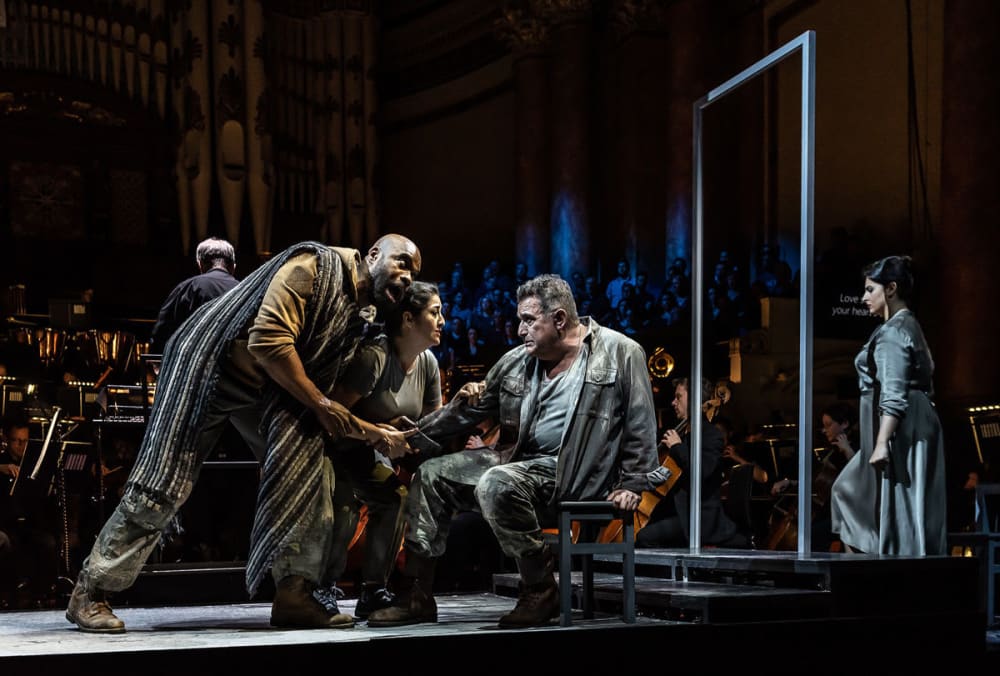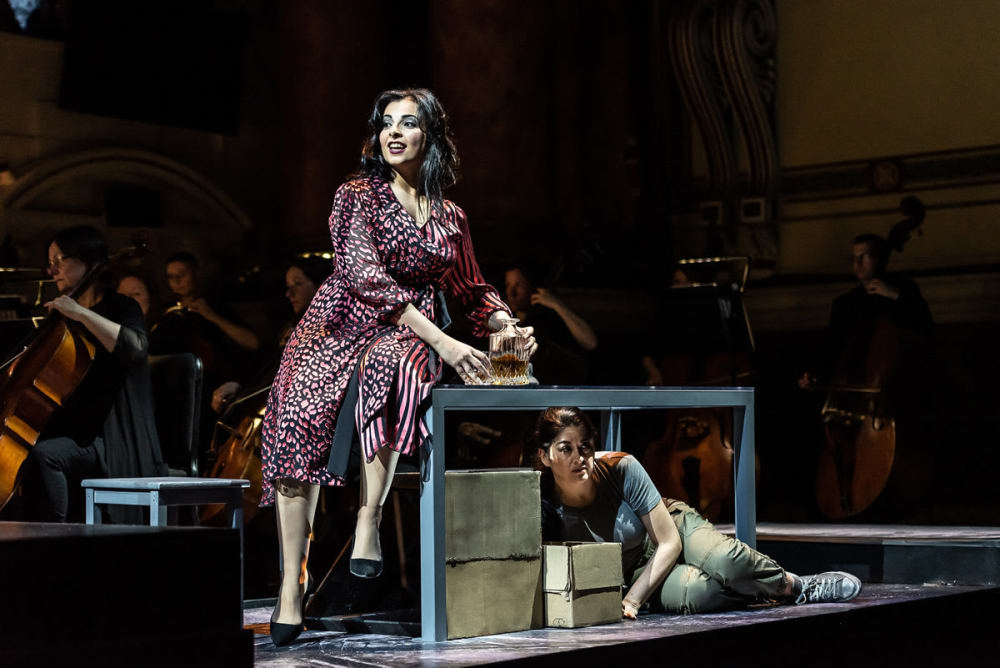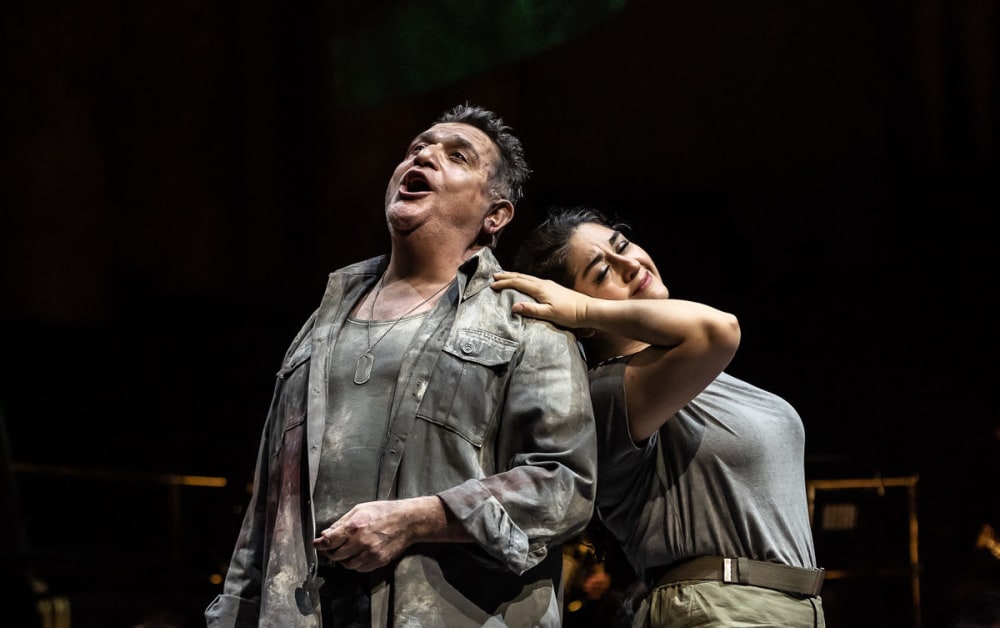 Two years after Opera North's electrifying production of Puccini's Turandot, the same production team (director Annabel Arden, designer Joanna Parker and conductor Sir Richard Armstrong) has reunited for a concert staging of Verdi's Aida at Leeds Town Hall.
First staged at the Cairo Opera House in 1871, Aida is rightly famous for its grandiose depiction of imperialism and powerful evocation of an ancient world. However, despite its historical trappings, Verdi's opera is primarily about a love triangle between one man and two women caught up in the maelstrom of international conflict.
War rages between Egypt and Ethiopia. Aida (Alexandra Zabala), daughter of the King of Ethiopia, has been captured by the Egyptians. Against her better judgement, she falls in love with an Egyptian general Radamès (Rafael Rojas). Unfortunately for Aida, Radamès is also loved by Amneris (Alessandra Volpe), an Egyptian princess who will stop at nothing to achieve her heart's desire. When Radamès is ordered to lead another attack on the Ethiopians, Aida faces an impossible choice between love and loyalty.
Originally set in ancient Egypt, Arden draws out Aida's contemporary resonances by locating her production in the present day. Video projections of bombed-out buildings inform us we're now in a contemporary war zone, reminding us that the opera's themes of slavery, oppression and displacement remain sadly relevant.
Some aspects of the show's design didn't work for me. I found the spatial logic of the performance space (a narrow strip at the front of the stage) inconsistent at times, and the eventual entombment of Aida and Radamès could have been staged in a more powerful way.
That being said, I was hugely impressed by this production of Aida, which is a sonic delight from beginning to end.
As with Turandot and Strauss's Salome (performed last year by Opera North), Aida benefits enormously from its concert staging. The symphony-sized orchestra is placed centre stage, and Armstrong inspires his musicians to draw out every scintilla of drama from Verdi's extraordinary score. Equally superb are the 60-strong chorus, who breathe life into crowds of Egyptians and Ethiopians through expressive singing and physical gesture.
The chief delight of this production, however, is the singing of its principal performers. Zabala brings tonal warmth to the part of Aida, and Rafael Rojas sings with great subtlety and power. Their duets are spellbindingly beautiful. Also brilliant is Alessandra Volpe, who skilfully captures the many colours of Amneris, arguably the most complex character in the opera.
Although Aida doesn't quite match the brilliance of Turandot, it is still one of the finest productions you're likely to see this year.
Reviewer: James Ballands