Alice's Adventures in Wonderland
Choreography by Christopher Wheeldon, music by Joby Talbot
Royal Ballet
Royal Opera House
–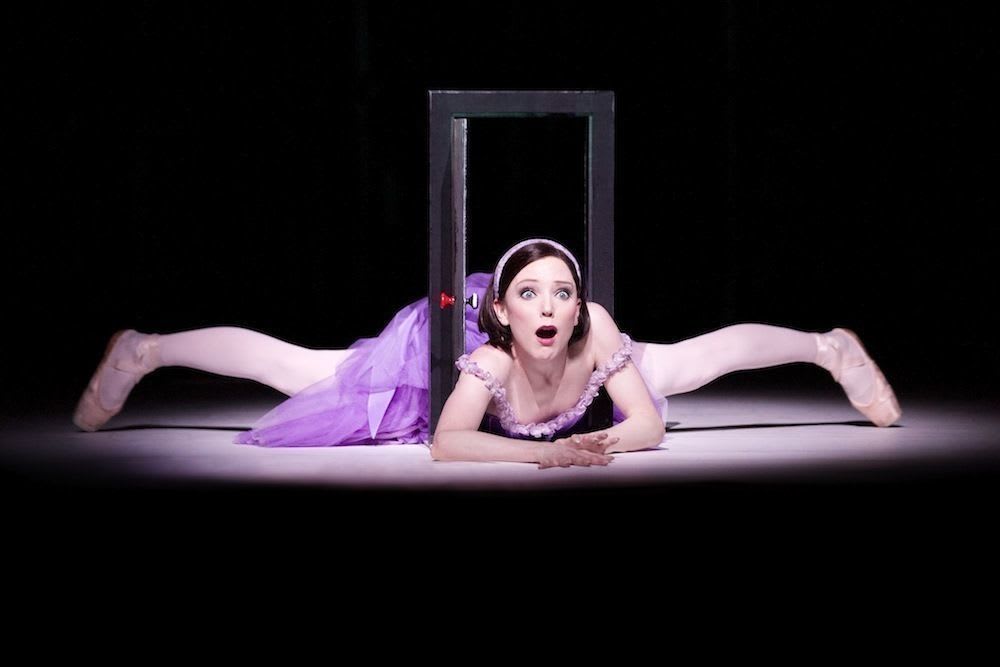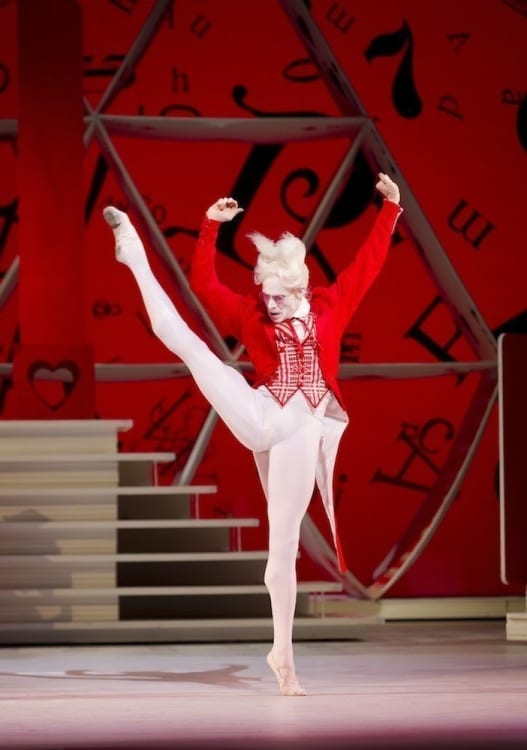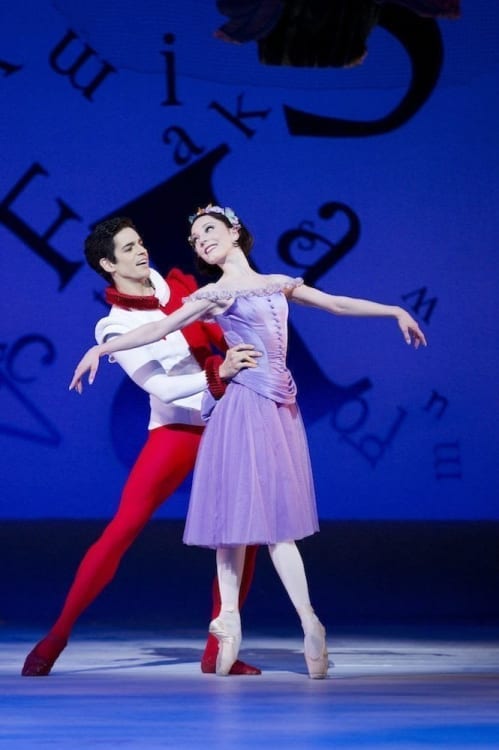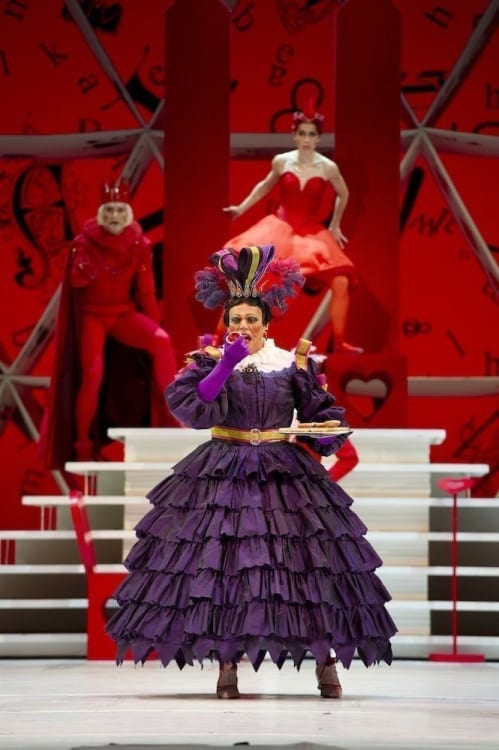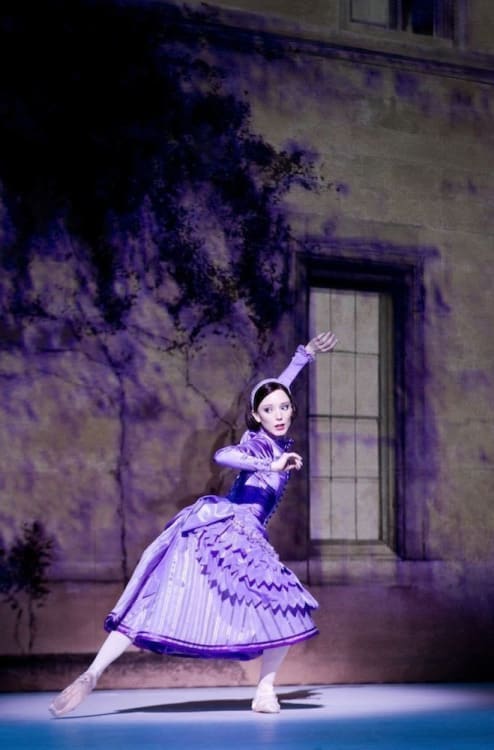 One can't argue with a sold out run. An annual spring holiday treat that seems to keep on giving, Christopher Wheeldon's Alice just grows and grows, and family audiences love its light-heartedness and flair, dance at the service of a treasured tale (scenario by Nicholas Wright). Fabulous entertainment, though at three hours some of the younger ones do wilt.
Indeed, Alice's Adventures in Wonderland could be said to be changing the demographic of the Royal Opera House, certainly on the night I catch up with it—mid-run, the day it goes out live in cinemas, which will make it an even bigger hit—and I leave to the sound of cheering. The People's ROH sounds as if it is letting its hair down.
An onslaught of sizzling colour, play with perspective and size, and clever trompe-l'oeil, which delight the young and the young at heart, pleasuring the nostalgic and snaring the future audience on its subversive panache (magic mushrooms) and sweet charm. A host of 'phone cameras snap the axe with inverted heart-shaped drop of blood interval curtain.
All is illusion. The Cheshire Cat, body parts assembling and disassembling, its tail alone needing two puppeteers, is the favourite, if reaction is anything to go by, followed by the Caterpillar (sinuous Eric Underwood, the Rajah with his harem, just legs on pointes showing under a bejewelled canopy).
Tiny hedgehogs, flamingos, moving topiary, and Magician Steven McRae with his Mad Hatter tap dance never fail to deliver. The Home Sweet Home framed embroidery sampler that masks the blood and guts inside the panto dame Duchess's home, the Queen of Hearts parody which a grimacing Zinaida Yanowsky takes to slapstick extremes—it is one thing after another, from Ashtonian pretty to burlesque.
The Royal Ballet's first full-length work since 1995, Wheeldon and his talented team of creatives spill over with lavish visual indulgence and popular entertainment in seemingly endless hours of invention and tongue-in-cheek humour. Hollywood eat your blood-red heart out.
Third year in, role-playing and characterisation have deepened. Edward Watson, as ever, is a superb White Rabbit, Sarah Lamb couldn't be more perfect as Alice, dancing beautifully through all the mayhem, Federico Bonelli more relaxed in his role of Jack / The Knave of Hearts, and Christopher Saunders a great long-suffering husband.
Bold as bravura brass one minute; refined to the tiniest detail the next, the Dormouse's carpet slippers the Verger absentmindedly wears to the opening garden party in Christ Church College Deanery Gardens one example, clues to the doubling which gratifies the audience in spotting.
It is the special effects, though, competing for a young audience brought up on cinematic trickery, the video projections (Jon Driscoll and Gemma Carrington), the puppets and animation, and above all Bob Crowley's eye-burning designs, lit by Natasha Katz, which are the draw.
The eye has much to feast on, distracted away from the dancers, who are absorbed into the larger than life artistry of the sets, though there are solos for Alice, White Rabbit and Jack, a tender pas de deux for the two sweethearts, and the company have a swirling Viennese style flower waltz number.
Joby Talbot's score, a modern medley of borrowings from Busby Berkley musicals, ballets, jazz, fairground sounds, and atonal dissonance for the chaotic crescendo of accusation in an unravelling court room scene, cinematic in its narrative drive, never loses sight of Lewis Carroll's play with time.
And Talbot's character themes and motifs help those at the back to pick up Edward Watson's three reincarnations as Lewis Carroll, the White Rabbit with his ticks, and the camera-laden tourist in the modern day epilogue.
Alice's Adventures in Wonderland is Matthew Bourne-style dance theatre, even Pina Bausch springs surprisingly to mind—Talbot's cabaret sounds no doubt—and I imagine I hear echoes of Michael Numan's music for Wheeldon's 2006 DGV: Danse à grande vitesse, which will be back in the repertoire in 2014, in the timelessness of Alice. But then anything is possible in Alice.
Reviewer: Vera Liber